It looks like this season's must-have prom accessory is none other than Jaden Smith.
Two weeks ago, the Famous Teen showed up to prom with aspiring singer Mecca Kalani in a reprise of the white leather Batsuit he wore to Kim and Kanye's wedding. Outfit-wise, it's hard to top a literal superhero costume, but Smith -- apparently now a serial prom attendee -- pulled it off with the black blazer and color-block shift dress he wore to his second prom of the season, which he attended on the arm of Amandla Stenberg of
Hunger Games
fame.
Since prom season's still going strong, we wouldn't be surprised if Smith pops up at a few more of these high school rites of passage. With that in mind, we make a few humble suggestions for how he could top outfits 1 & 2.
Look 1: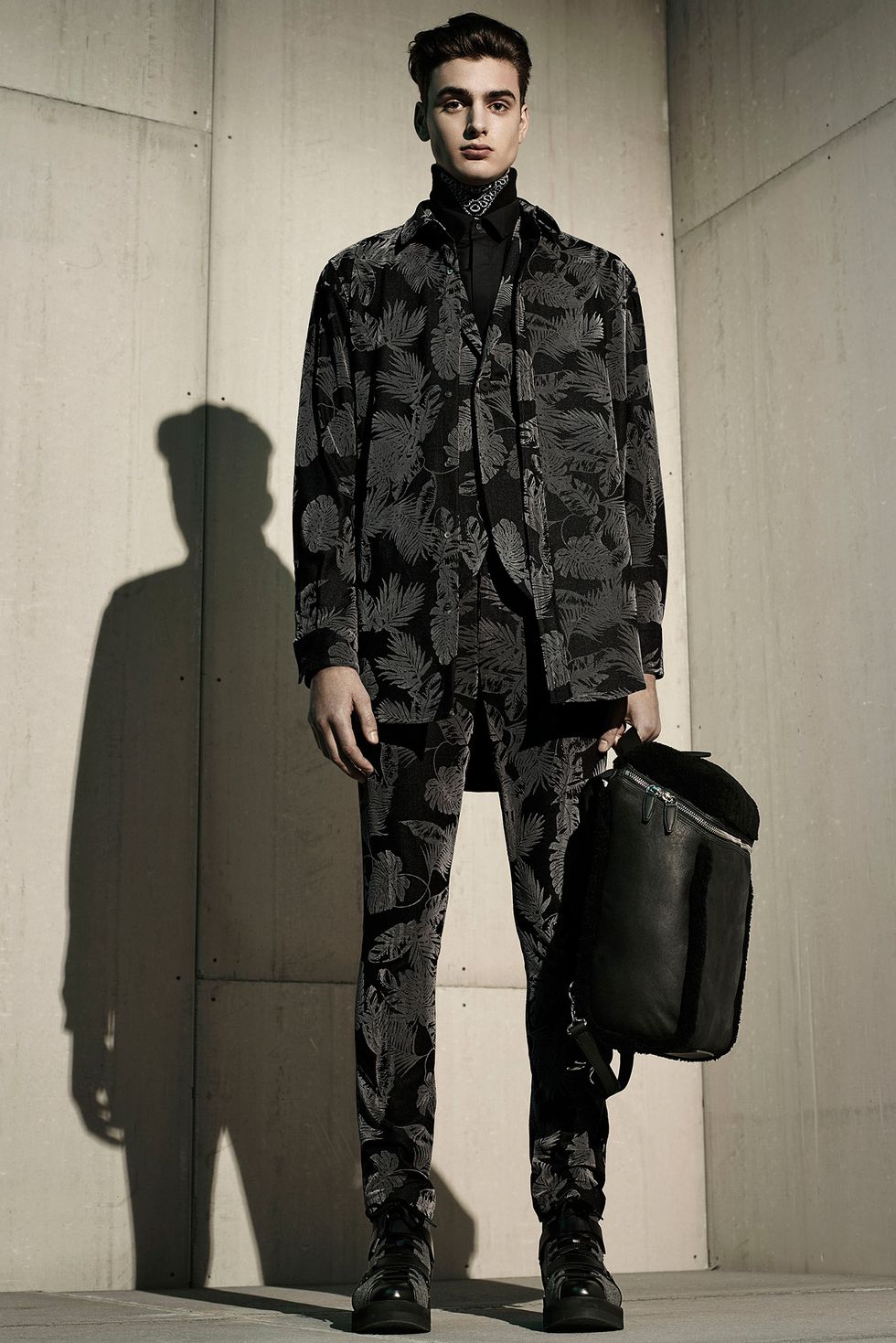 [via
Style.com
] 
Shirt, jacket, pants, and scarf all by Alexander Wang.
Because a pot leaf-patterned suit wouldn't make it past the chaperones.   
Look 2: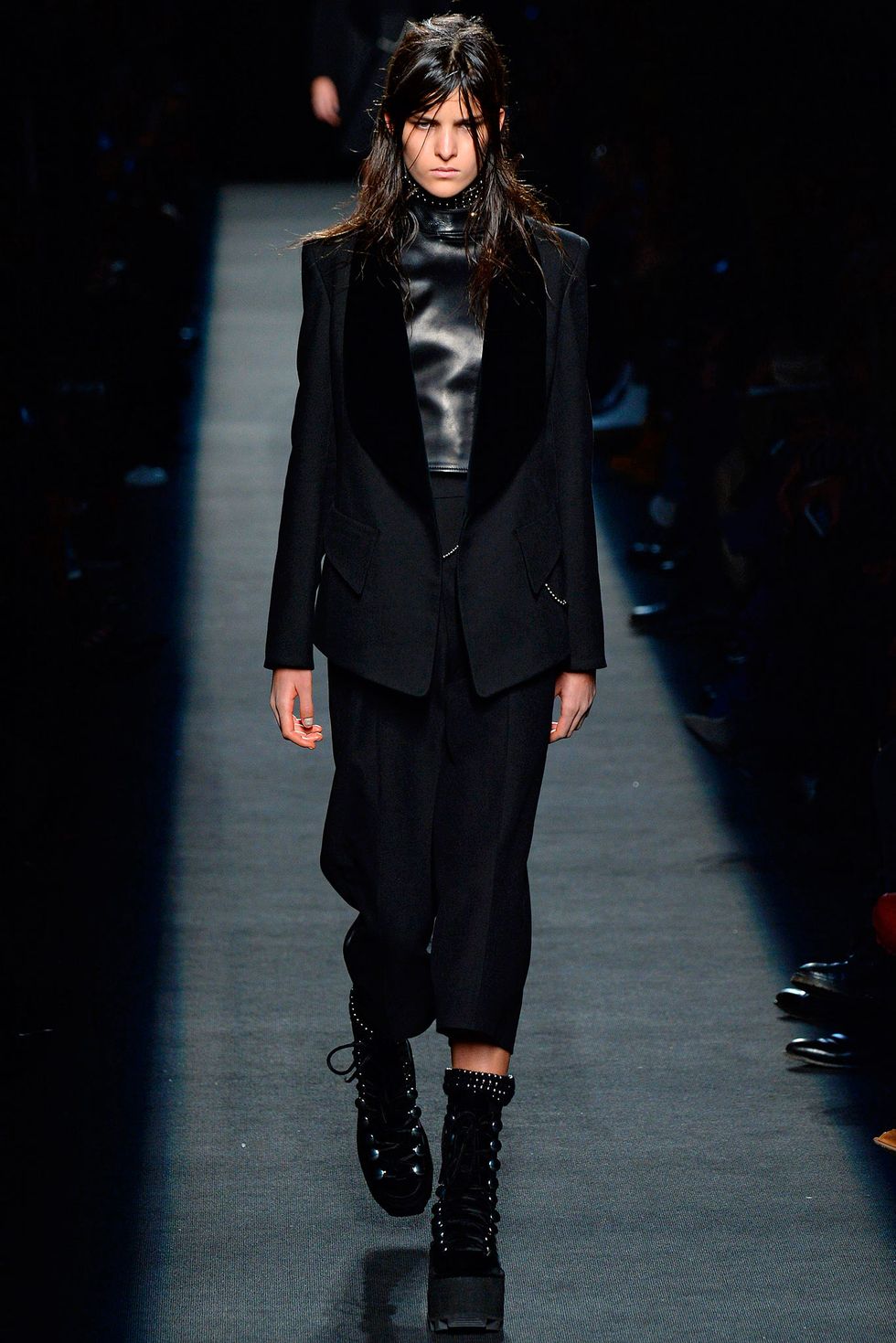 [via
Style.com
]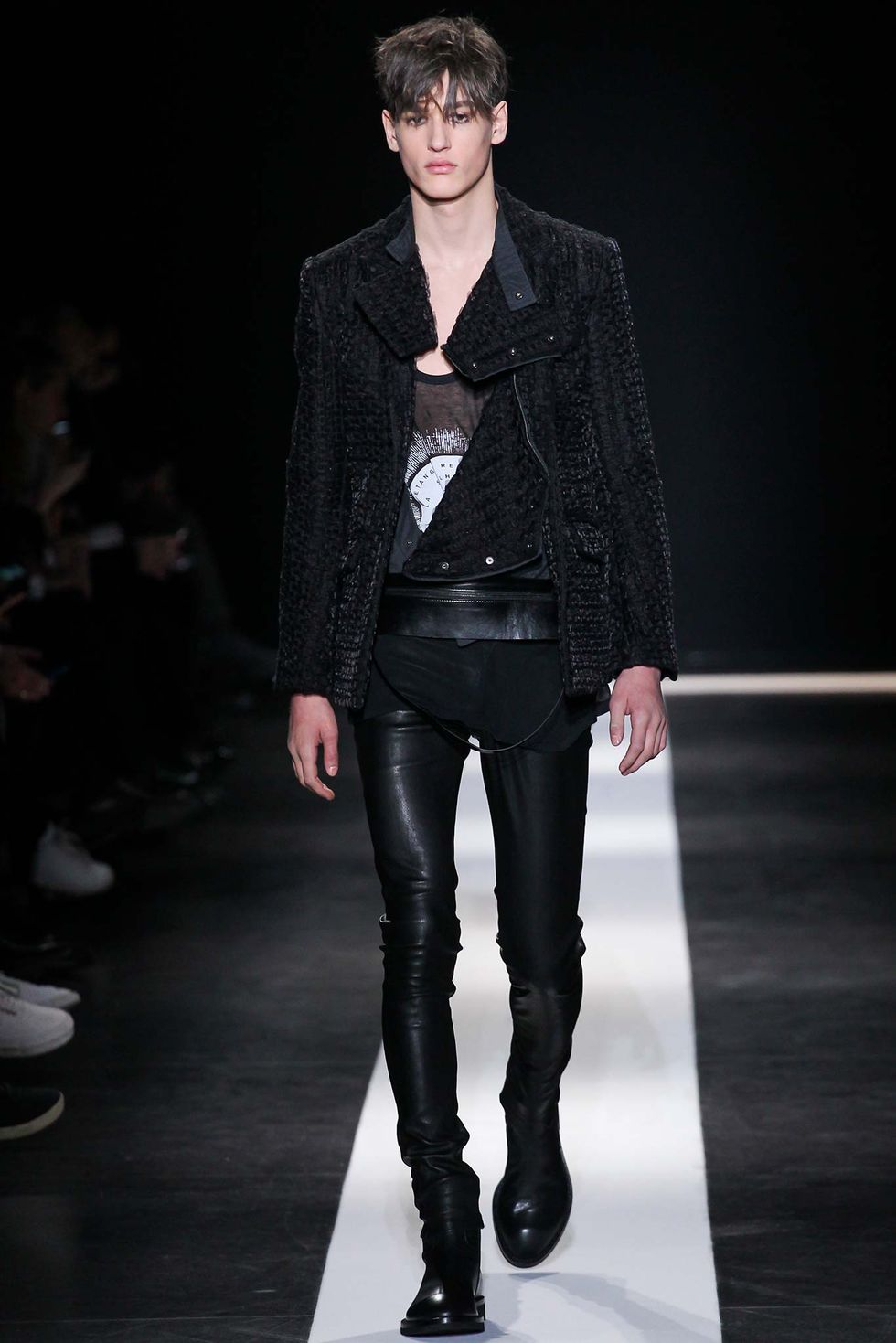 [via
Style.com
]