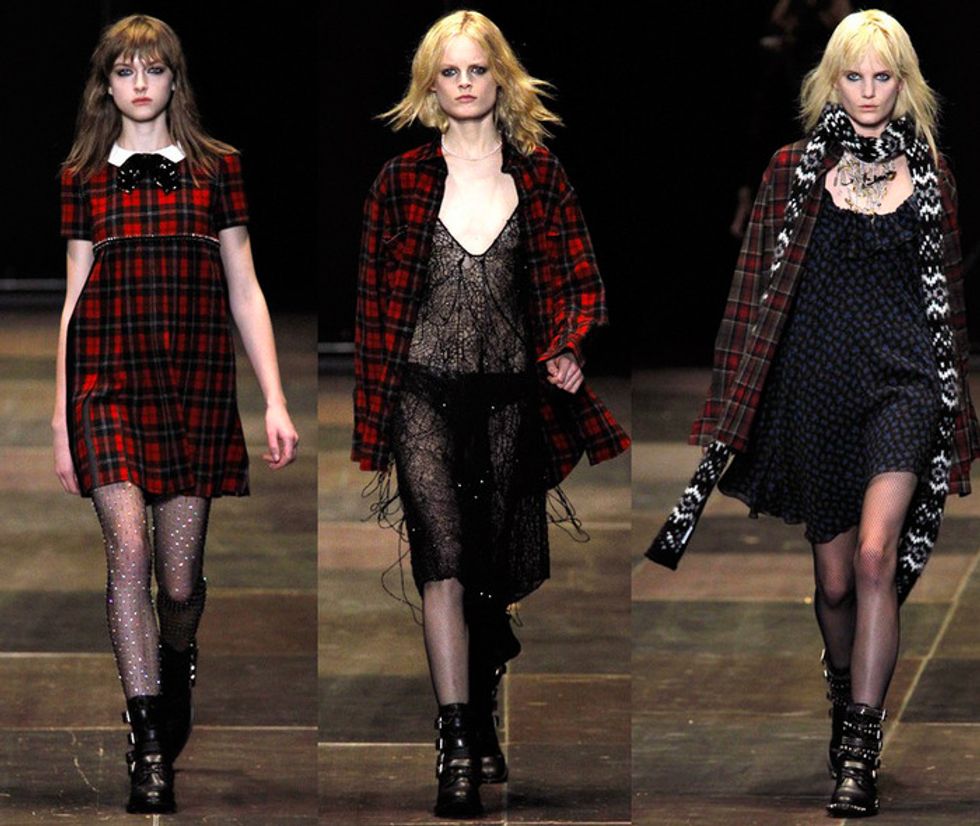 Since Hedi Slimane's appointment as the creative director of Saint Laurent Paris, YSL shows have gone from buzzworthy to the first word on anyone's lips. Slimane's public ire towards critics and the gaffes of the his publicity department have made the show as much a speculation about where Slimane is emotionally as it is a showcasing of clothes. The Fall 2013 show
took place yesterday, the reviews are in, and most people dislike it.
While the editors at most magazines and newspapers seem to be holding back, the people of Facebook and Twitter have spoken. Save for kind words for the collection we've seen from Karen Elson and Man Repeller, most don't like what they see. Below are some of the choicest reactions to the latest Saint Laurent show -- and we didn't even have to leave Kim's wall for a lot of them!


On Facebook:


"That's what happens when you take the Y out of YSL..."


"Poor Yves will be turning in his grave! Good collection, awful for Saint Laurent"


"Someone is definitely rolling around in their grave after that presentation...#RIPYSL"


"I'm heartbroken"


"Horrible"


"The samples never arrived and the girls wore their own clothes."


"Redunkulous"


"Yves Is Turning Over In His Grave!"


"It was a cheap Melrose Avenue version of Anna Sui"


"Disaster!"


"YSL for young, seedy losers!"


"Maybe he thought the collection was for H&M? Ha!"


"Young people who weren't born when grunge hit us the first time will love it but can't afford the clothes, while the women who can afford them won't be buying them. What I'm curious about is what the collection that will finally end up in the stores will look like."


"It's 1993 all over again. Which is fine (I loved grunge then and love it now) but not at YSL and certainly not at YSL prices. That's just insulting."



On Twitter (where a bunch of fashion heavyweights also called out the collection in a big way):