And, of course, he's gotta out-do Freddie Gibbs and Willie Nelson in the process.
That's right, last night, Snoop unveiled his new line of cannabis products, aptly dubbed Leafs By Snoop -- and it includes everything from flowers to concentrates to edibles.
Peddling eight different strains (4 indica-dominant hybrids, 3 sativa-dominant hybrids and 1 high CBD strain), it's apparently "all hand-picked by yours truly so you know it's the hottest product out there." And it doesn't stop there as there are also (fair-trade) chocolate bars, gummies, peanut butter gems and more.
Starting today, the brand will be carried at several Colorado dispensaries and Snoop himself is apparently stoked to bring you the best bud possible, saying in a press release that, "It's a true blessing that I can share the products I love so much with y'all today."
Talk about a true "California Roll," huh?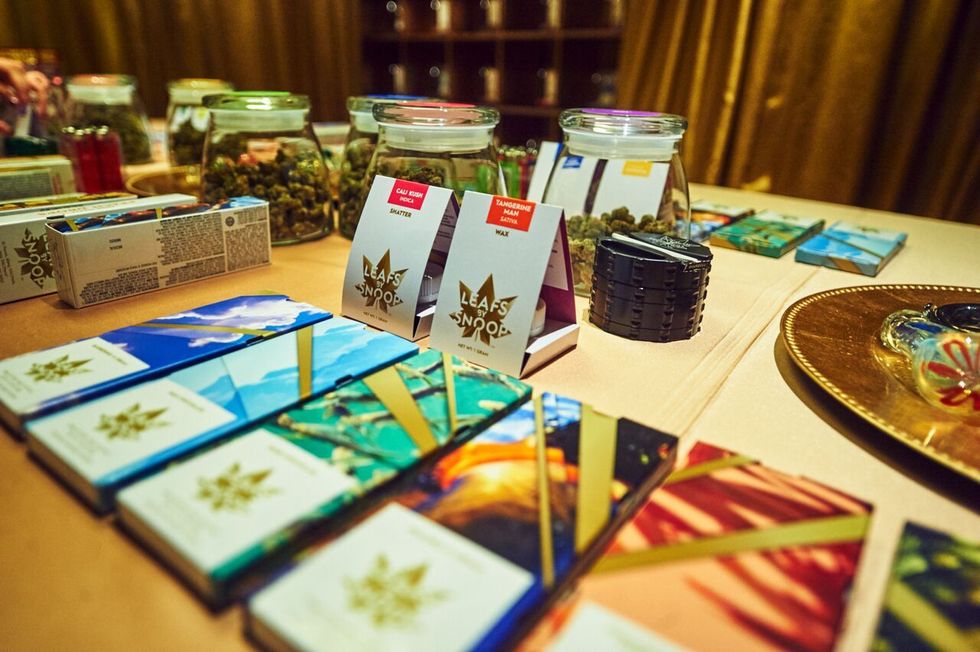 photos courtesy of Leafs By Snoop