On March 16th, Snoop Dogg released his Gospel album, Bible of Love, to the surprise of both his fans and his haters.
The rapper, who's carried a less-than-holy reputation for most of his career (as he's known most for tracks like "Drop It Like It's Hot"), says that this change in his musical career shouldn't really come as a surprise. In an interview with TV One at the 33rd Stellar Gospel Music Awards, he says, "It was always in me from the moment I came into the music industry, I always had gospel music influences."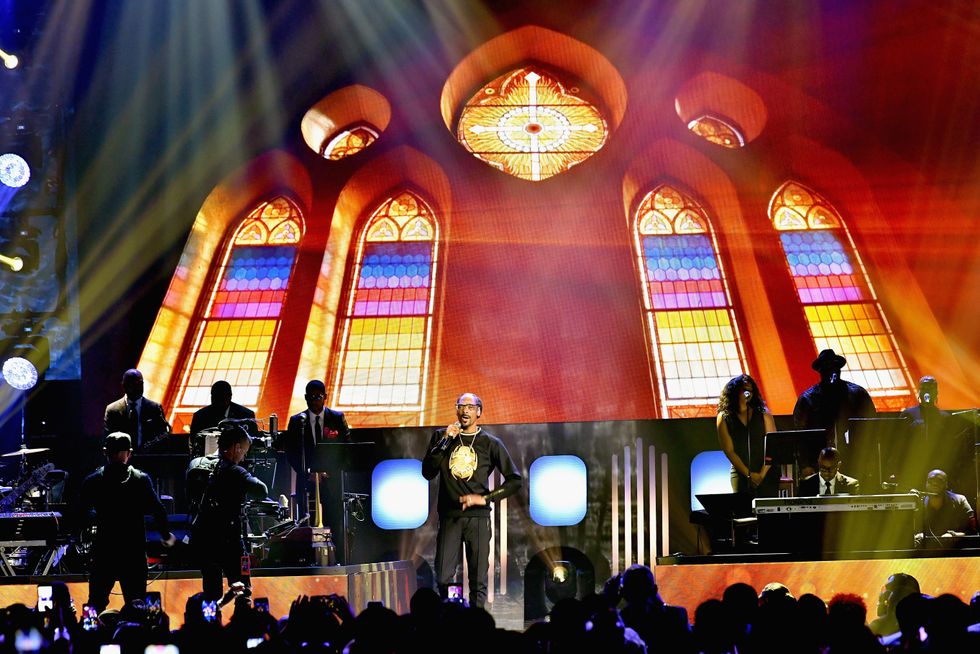 Snoop insists that his faith has always influenced his work. "I always referred to my savior Jesus Christ on most of the records that I spoke on; I always had moments that I would reflect on that and let people know that I was a born again Christian," he says. "So it was just time for me to actually put my money where my mouth was."

He ends the video interview with questions for those who question him. "What about you? Have you checked your status? Are you going to heaven? Why are you judging me? How much have you done for the Lord?"

Images via Instagram and Getty

Sign Up For The Morning PAPER
LGBTQ
Story by Sofia Agostini / Photography by Rafael Franceschi / Styling and creative direction by Sebastian Cabrices / Hair and makeup by Judith Padron