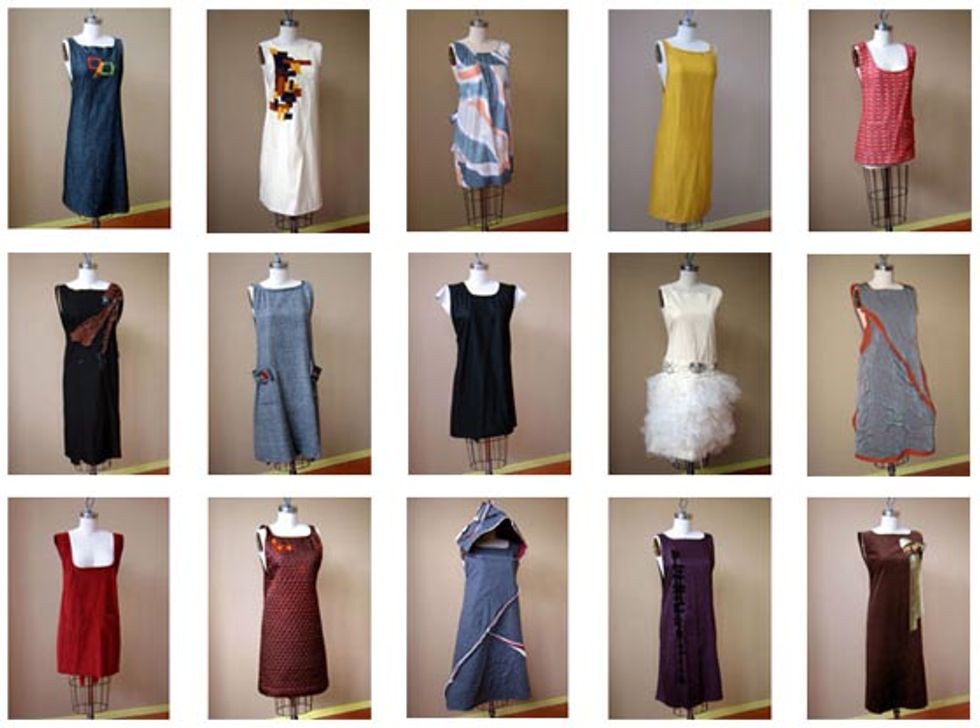 Don't miss the opening tonight of artist Andrea Zittel's new art shop at the Susan Inglett Gallery called SMOCKSHOP. This is a very cool project that Zittel's been working on and she's offering a selection of one of a kind "smocks" for sale (sewn by various artists) which are meant to be worn as ready to wear. As it says on the gallery site:
"Unlike other artists who have mined similar ground, Zittel's designs are more about everyday use and less about rarified statement. In keeping with her belief that art should be a sustainable commodity, she invited a dozen talented young artists to play the role of seamstress. The project afforded them an income -- they were paid a flat rate per dress -- and awarded them creative license to amend, embellish and customize her basic pattern. "In a perfect world, the project will be self sustaining," she says. "But I am still waiting to see if I will break even."
Check out how cool these smocks are. These are collectors items, guys, so go shop!