UPDATE, 1/16/17: WHO CALLED IT???
--
I was a freshman in high school when Sonny Moore left my then-favorite band -- a post-hardcore screamo outfit called From First To Last -- to pursue his solo production career as a little-known DJ named Skrillex. And ever since, the distinct memory of being a sweaty, sideswept banged 14-year-old crying in the middle of first period P.E. after my friend broke the news has been etched in my mind as a "Top 10 Embarrassing Episode." It also continues to be a moment that serves to remind me of why I actually hold a projected loathing of Skrillex, despite him being actually pretty good at what he does. However, according to Alternative Press, my deep-set bias against Moore's EDM endeavors will have to sit the fuck down, because dude may have just reunited with FFTL.
cried in p.e. when fftl broke up my hs freshman yr, crying in my work cubicle now, time is a flat fucking circle 😖😭 https://t.co/kGtUysJ3k5
— sandra song (@sndrsng) August 1, 2016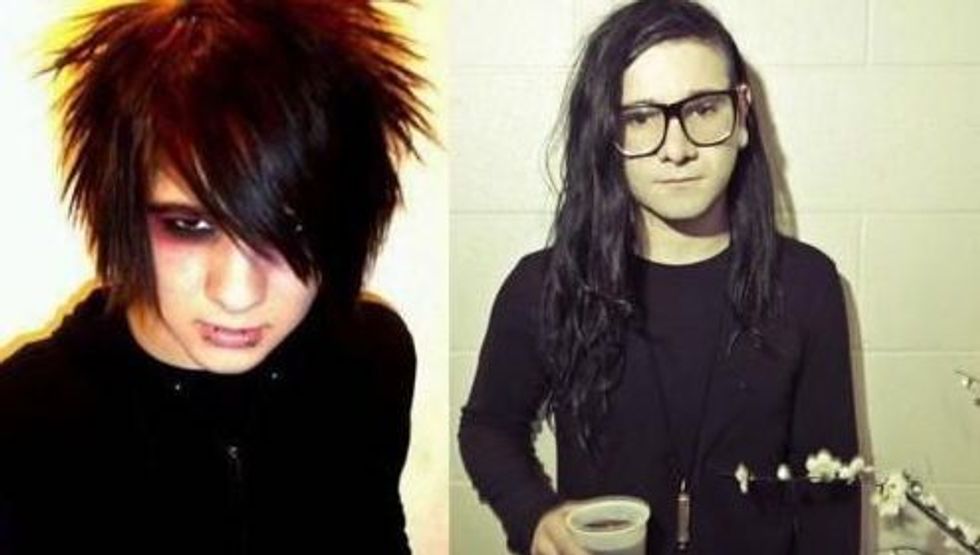 FYI, Sonny got me into guyliner.
On Saturday, Moore played a song identified as "Bonus Track" during his OWSLA Beats 1 show, and as a diehard Sonny-era adherent, I can tell you it sounds way too similar to 04-07 FFTL for this to be a mere blip. I mean, I haven't heard a drum pattern like that since I threw away my copy of Dear Diary, My Teenage Angst Has A Body Count out of misguided teen rage. Not to mention the fact that Moore's distinctive scream-sing style sounds a lot like the vocals on "Bonus Track", or that he sings along to the track at one point, or that my inner teen is maybe assigning way too much meaning to all of this.
Then again, FFTL's Facebook page shared Skrillex's link to the show on their page...
And while there's been no official announcement, here's to hoping for a new collaboration on behalf of my 14-year-old self. Till then, I'll be listening to "Ride The Wings Of Pestilence" on repeat.
[h/t Thump]
photo by Matteo Prandoni/BFA.com