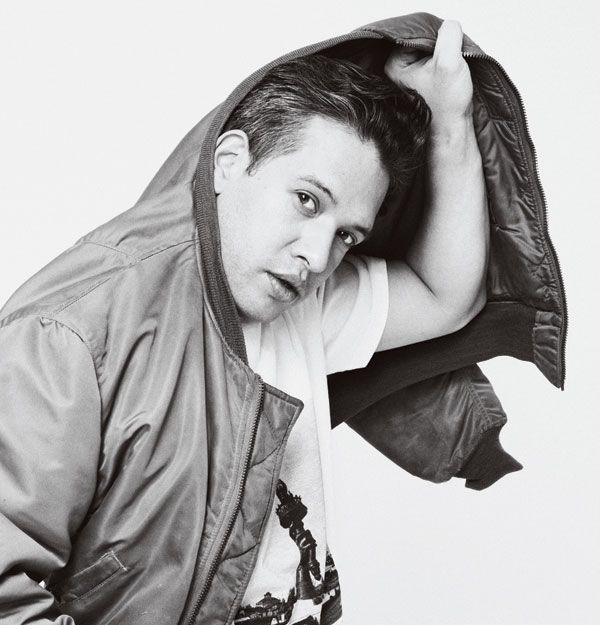 Bulldog, bulldog, bow wow
what
?!
We just learned that New York nightlife impresario
Simonez Wolf
(who we
featured
in our October nightlife issue, and as it so happens, I wrote about
here
as well), is headed to New Haven next week where he'll be giving a guest-lecture in the seminar
"Dance Music and Nightlife Culture in New York City."
Wolf is the former Beatrice Inn doorman responsible for the buzzy-buzzy Madame Wong's (R.I.P.) and Red Egg pop-up clubs. Crazier, even, than the fact that he'll be speaking to bright-eyed young Yalies (whose idea of a wild time is three glasses of chardonnay at the Yale Club happy hour -- OK, we kid, we actually went to Yale, and a good time is more like Popov vodka and Shaw's-brand OJ served in a red plastic cup) is the class's description:
The class examines nightlife --why we party--in New York from Delmonico's and the Waldorf Astoria to the Harlem cabarets, Studio 54, and Pop Up clubs. Recent guest speakers include Cherie Lily, Andrew WK, Cody Allen and Scott Poulson-Bryant. We even took a field trip to the Boom Boom Room, Le Bain and Simonez and Cody gave us a behind the scenes tour of the space.

A field trip to the Boom Boom Room and Le Bain! Do you get extra credit for getting naked in the hot tub and appearing on
Purple Diary
the next day?  What we would pay to have seen the look on Standard Hotel door-boy Ian Bradley's face as that pasty crew walked in. 
When we asked Wolf what he thought of his upcoming stint as guest lecturer, he told us: "Maybe I'll put on a pop-up club at Yale."