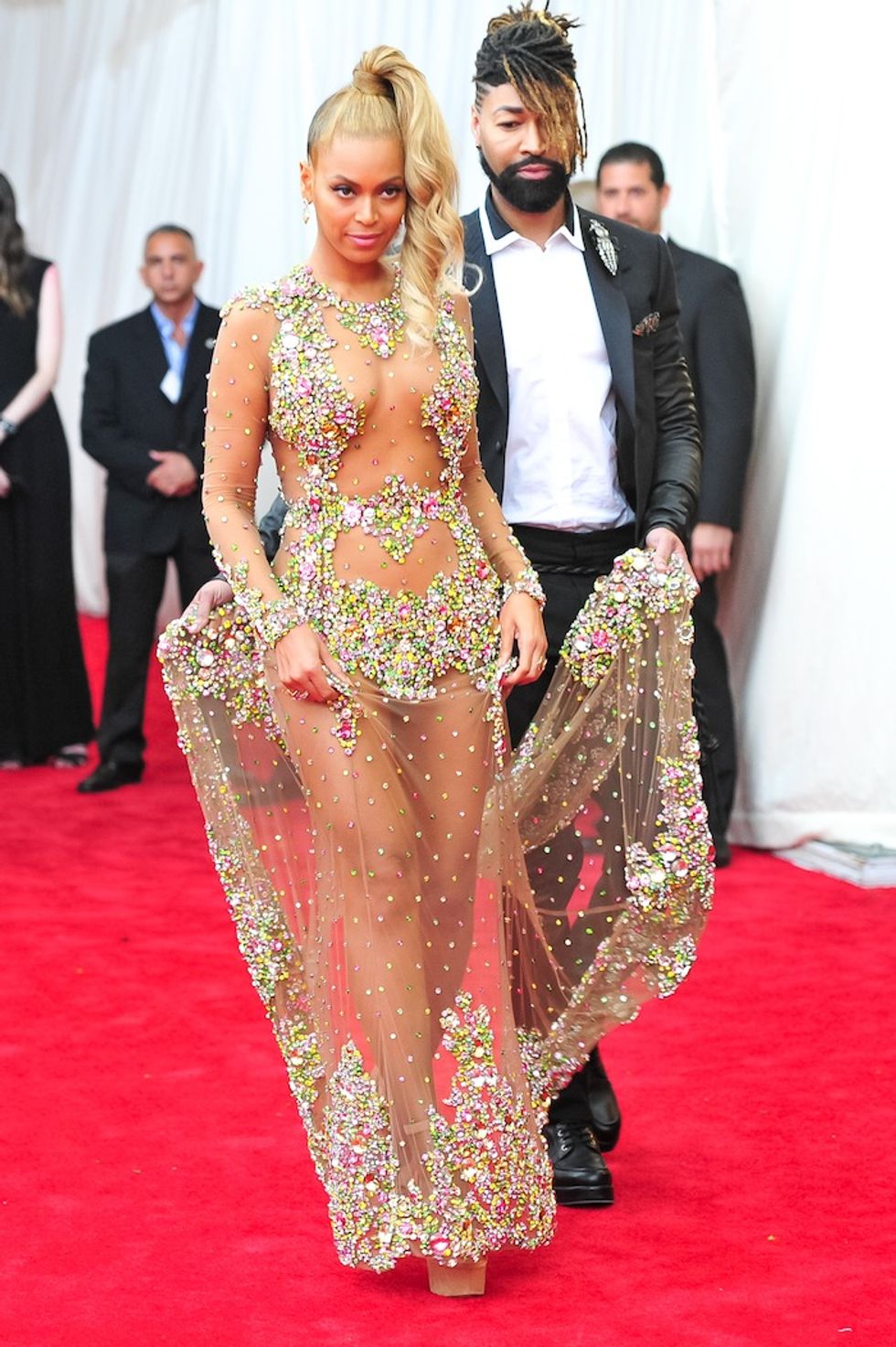 photo by Joe Schildhorn/BFA
The BeyHive is finally getting their act together and
petitioning the Obama administration
to make September 4th an officially recognized holiday called B'Day, in honor of our Beyoncé's birthday. 
After all, according to the petition, she's made "numerous positive contributions to the betterment of both the musical landscape and society as a whole" -- fittingly followed by a list of ways to celebrate, which include acknowledging who run the world (girls), reminding those around them that they woke up like this, informing past romantic partners that if they liked it, they should have put a ring on it, flexing while their hands are up, and, of course, feeling themselves (wink). 
And while the petition will need 100K+ signatures within the next 30 days to make it onto Obama's desk, looks like Michelle could grease the wheels a bit. Talk about prime lobbyist.
Happy birthday to the one and only, Queen 🐝! Thank you for being a role model for young girls around the world, @Beyonce. -mo

-- The First Lady (@FLOTUS) September 4, 2015