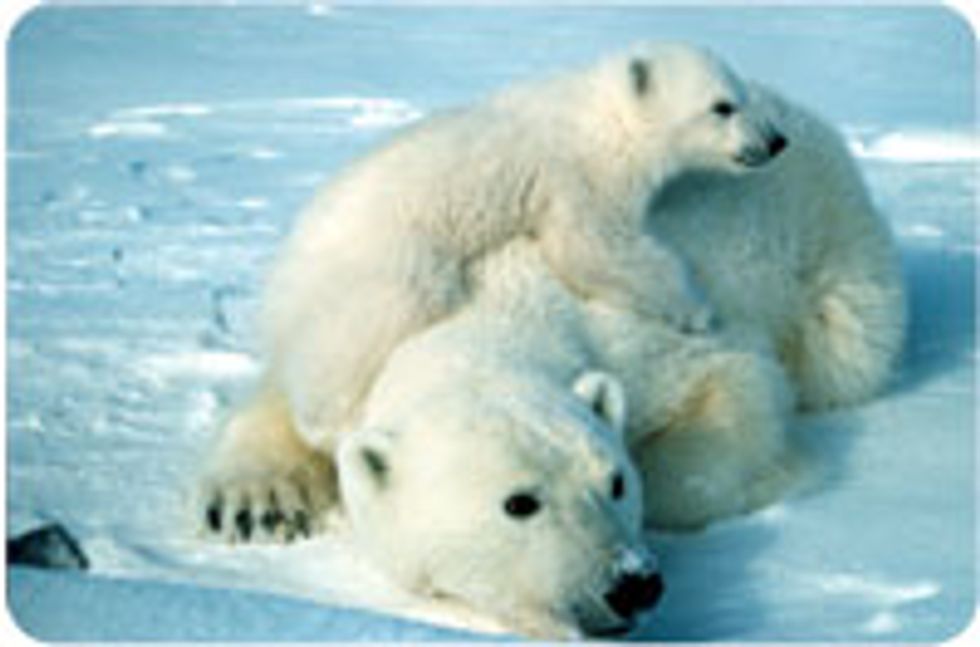 MM is getting all up in a socially conscious swirl these days and wants to point out ways for you royalty loving cuties to make the world a better place.

Here is a link at Defenders of Wildlife's website where you can send a note to Exxon Mobil and tell them you'll boycott because they and their lobbyists are pushing for harmful drilling in one of the most important onshore denning habitats for polar bears in the Arctic National Wildlife Refuge. Just click on the Take Action bar under the polar bear photo. And while you're there help out some wolves, eagles and great cats!!!

If you've seen the fabulous must-see documentary An Inconvenient Truth- you know that polar bears are in pretty piss poor shape already since the polar ice caps are melting and that's where these bears hang out and feed. Some polar bears have even drowned!!

So go to the link and give Exxon Mobil a piece of your mind. Once you give your e-mail, Defenders of Wildlife will send you alerts of how you can help on vital animal-related issues.

Here's the link for the general Defenders of Wildlife site which gives tons of info and easy ways to e-mail your support!