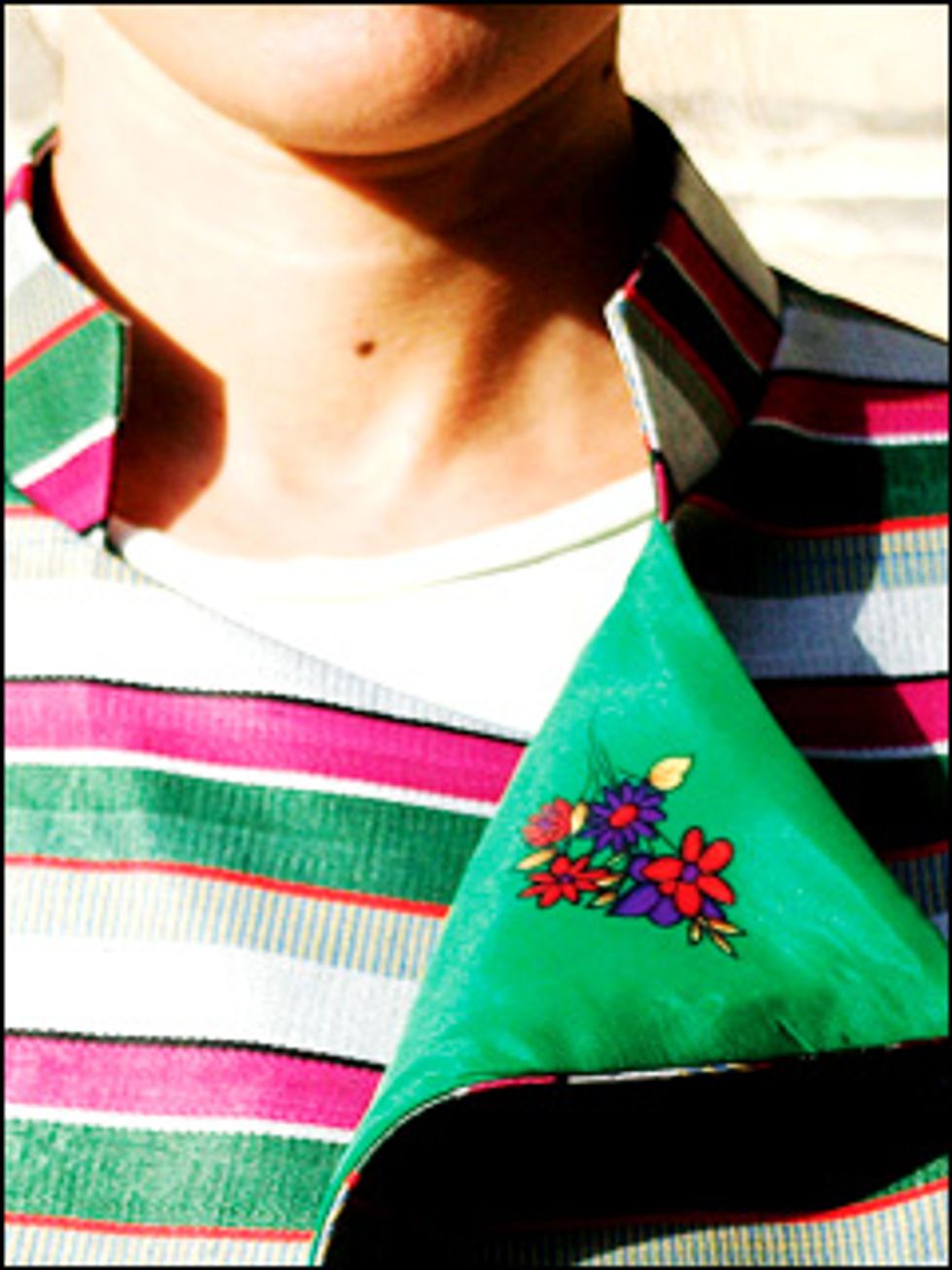 Before Afghanistan came to the forefront of international consciousness after the events of September 11th, Zolayhka Sherzad, an Afghan architect living and working in New York, was raising money for her homeland, which had been ravaged by war for the past 20 years. Her first initiative, the nonprofit School of Hope, was founded in 2000 to provide financial aid for primary and secondary schools; her second, with business partner Gabriella Ghidoni, was born of "an urge to concentrate more on a cultural level, such as developing art and craft," she explains. Zarif+Royah is a Kabul-based company that trains women in tailoring work, using brightly colored silks, traditional "Chapan" fabric and hand embroidery to make striking coats, shirts and dresses, and providing skills and opportunities to women who would otherwise have scarce access to higher education or apprenticeships. "Besides the beauty of these unique fabrics, it is also the transformation of their use," says Sherzad, pointing out that the silk she uses is the same that men use for their turbans. "People are very excited to see work done by women, and their talent to produce modern design with traditional elements."
Alex Zafiris
Chuk Palu Rugs, 290 Fifth Ave., (212) 695-1090.
See www.sohope.org or www.zarif-royah.com for more information.