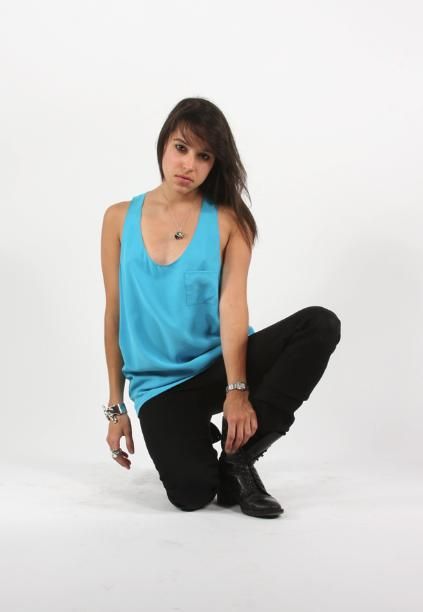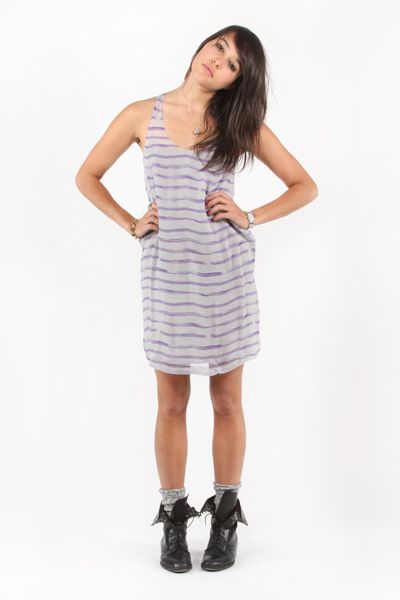 Without a doubt, Opening Ceremony proprietors Humberto Leon and Carol Lim have the most enterprising, innovative, and pioneering vision in retail today. It has been an honor to better get to know Humberto while I was with Chloë Sevigny shooting her fall 2009 lookbook in Brooklyn (for her unisex collection in collaboration with Opening Ceremony); he is a revolutionary gentleman who has garnered an unprecedented assemblage boasting the likes of Bernhard Willhelm, Proenza Schouler, Schiesser Revival, Hussein Chalayan, Marios Schwab, Alexandre Herchcovitch, G.V.G.V., Jeremy Scott, Meadham Kirchoff, and their cult-venerated eponymous label. It was such a pleasure to catch up with the always astute, utterly delightful Meghan Farrell at Opening Ceremony's New York flagship (OC also has locations in Los Angeles and their eagerly-anticipated forthcoming first international store in Tokyo); she is incredibly knowledgeable and obliging when navigating their unrivaled selection (including vintage wares) and exclusive, cooler-than-thou collaborations.
Name: Meghan Farrell
Age: 24
Location: Tribeca, New York, NY (I love my neighborhood!)
Chosen occupation: Assistant store manager at Opening Ceremony since October 2008
Unchosen occupation: Actress, jewelry designer or musician
Side-gig: Jewelry design
Work "uniform": Vintage floral dresses with my leather jacket and boots
Dress down "uniform": Acne jeans or The Row's original skinny black pants with a vintage T-shirt
What is the typical customer who comes into the store like? Do you have a mostly uptown or downtown clientele?
I find this question particularly interesting because I was just talking about this with a few associates the other day! Anything goes. The store has such a broad range of merchandise that it attracts a lot of people with different styles. Of course we naturally (especially during fashion week, market week, etc.) have tons of customers involved in the fashion industry -– and sometimes the designers themselves! But then again we also see everyone from your typical Upper East Side women, to downtown urban hipsters, to celebrities and musicians, to tourists from foreign countries. The common thread between all of these customers is that they have a true love and appreciation for fashion, art, and the discovery of new things.
Of the brands carried at Opening Ceremony, which are the most exclusive and rarest to come by around New York City?
Since we focus on a different country every year, we have a lot of smaller brands from these countries which are assuredly not found at many other retail spaces in the city. This past year we focused on Japan: Muveil, Jelly Garcia, Vlas Blomme, and Zecchia are definitely Japanese brands for women that I had never seen before working at Opening Ceremony. For men, a strong example is Lad Musician. It is always so interesting when we receive these under-the-radar pieces -– they are so new and intriguing.
We are also the only store in the United States to carry Nike Liberty Blazers, Band of Outsiders Lego-colored oxfords, and the Doc Martin Darcie (high-heeled) boots. What is great about Opening Ceremony is that the store not only carries more exclusive designers, but it also has extensive collections and really special pieces by those designers as well -– Tsumori Chisato is a good case in point. Although you can find her clothes in other stores, our collection of Tsumori is one of the most extensive ranges that I have ever seen. Some of the pieces are just so special and you can genuinely tell how much care and consideration went into making them. No more than two weeks ago Tsumori held a clinic at our store and explained the process behind her creations. She personally designs everything from the drawings to the pattern and sometimes even paints and screen prints the clothing herself. Every single piece, whether it is a dress or a purse, has a definite intention and story behind it. Owning Tsumori is like owning a piece of art.
What is currently the most coveted item of the staff ?
For a while it was the Hannah Marshall Box Dress... and everyone wants a Peter Pilotto Shield Dress...
...and for you personally?
I really would love to own a Peter Pilotto shield dress... and I'd love a Rodarte piece. I also adore the Charles Anastase peplum denim jacket.
Of your Fall/Winter 2009 orders, what are you most looking forward to arriving in stock?
I am a huge fan of Peter Pilotto and fell in love with his fall collection... so I am very anxious to receive any and all items we ordered! Rodarte's collection was also particularly strong and I think everyone in the store fell in love! Since I thoroughly enjoyed Hannah Marshall's spring collection, I am anxious to lay eyes on what we will see from her next. It's all about collaborations this fall, so I'm enthusiastically awaiting our Pendleton collaboration pieces (Full Wool mini and the classic motorcycle jacket in Pendleton prints!) for women as well as Chloë Sevigny's line (the buckle boots)!
Who is your favorite designer carried at the store?
For women: Hannah Marshall, Peter Pilotto, Emma Cook, Charles Anastase, and Toga; for men: Lad Musician, Sabatino and Stephan Schneider.
How would you describe the shop's aesthetic and Humberto and Carol's philosophy?
In terms of spirit, Opening Ceremony feels like a second home and Carol and Humberto certainly intended for the store to give this impression. There is such a strong family dynamic within both the store and the company. Everyone is close-knit and sticks together... I absolutely love this component. When you walk into Opening Ceremony, expect us to treat you like one of the family! Every member of the sales team loves talking to our customers as so many of them come from such compelling backgrounds.
I think both customers and associates love navigating through our store because of its aesthetic: it is an outstanding combination of vintage and new –- which is remarkably magical. The space is really old and large with high ceilings and a lot of original elements (such as the staircases and the loft). Some of our merchandising fixtures are antique as well. We have this extremely heavy vintage safe in our loft which we use to fill with N. Hollywood shirts and accessories and this really cool vintage metal spinning fixture that we use to merchandise our ties for men. Personally the crystal chandeliers and the pink striped walls in the loft are my favorite elements.
What do you most enjoy most about working in SoHo (near Chinatown)?
Aside from the fact that I am able to walk to work everyday, I really enjoy working in SoHo because of the people and customers who come into our store: they are all very interesting. On a more fun note, I think everyone in the company really loves food -- and really loves to eat –- so we all naturally take advantage of the amazing authentic Chinese food and markets that are close to our store as well.
What summer staple does everyone need to run to OC and snatch up right now before it disappears?
All of the summer dresses by Opening Ceremony are really great and convertible from day to night... I love the "Lattice Back Dress" in blue –- it is so perfect for summer! The shoes by Slow and Steady Wins the Race are flying out as well...