NAVY, ASSEMBLE! Rihanna's delightfully lacy, ruffly, locker room Marie Antoinette SS17 collection for Puma hath dropped and is available to shop in its entirety right here.
I mean...
How many technological advancements can you spot in these suspender pants? I count 7.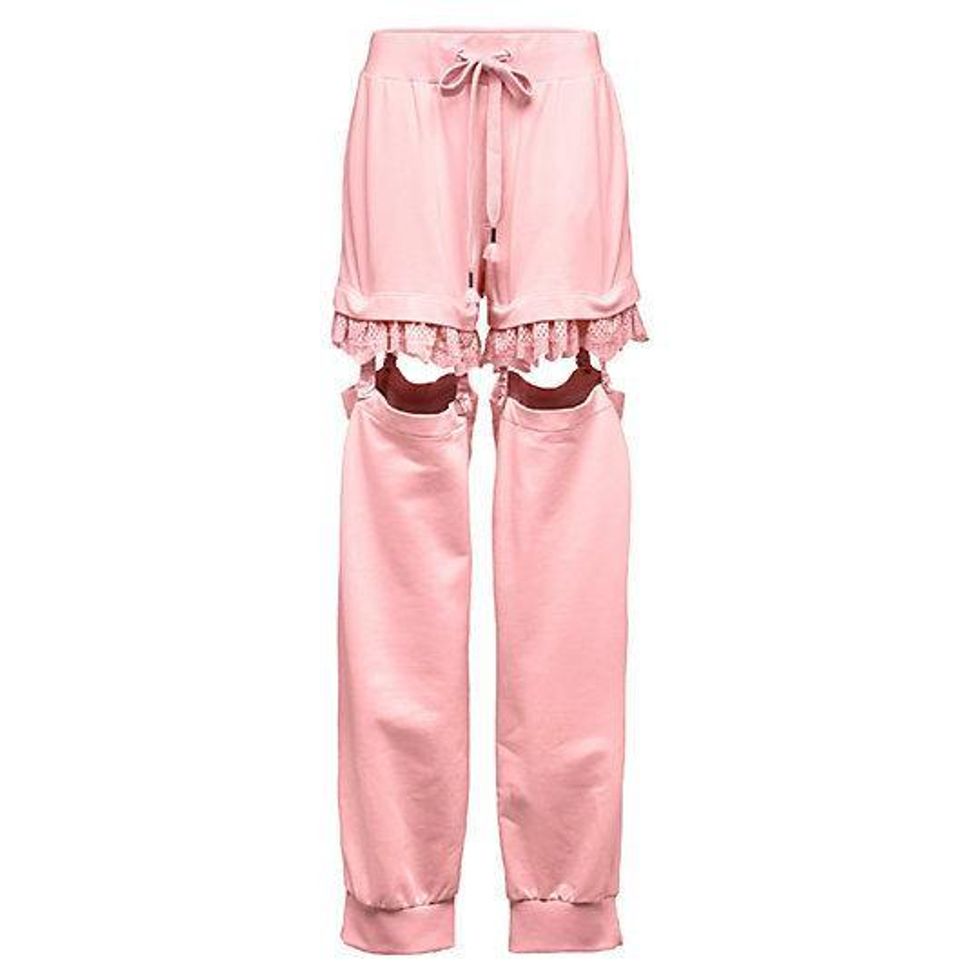 These lace-up leggings would look terrible on me, but would be perfect for you! Get them!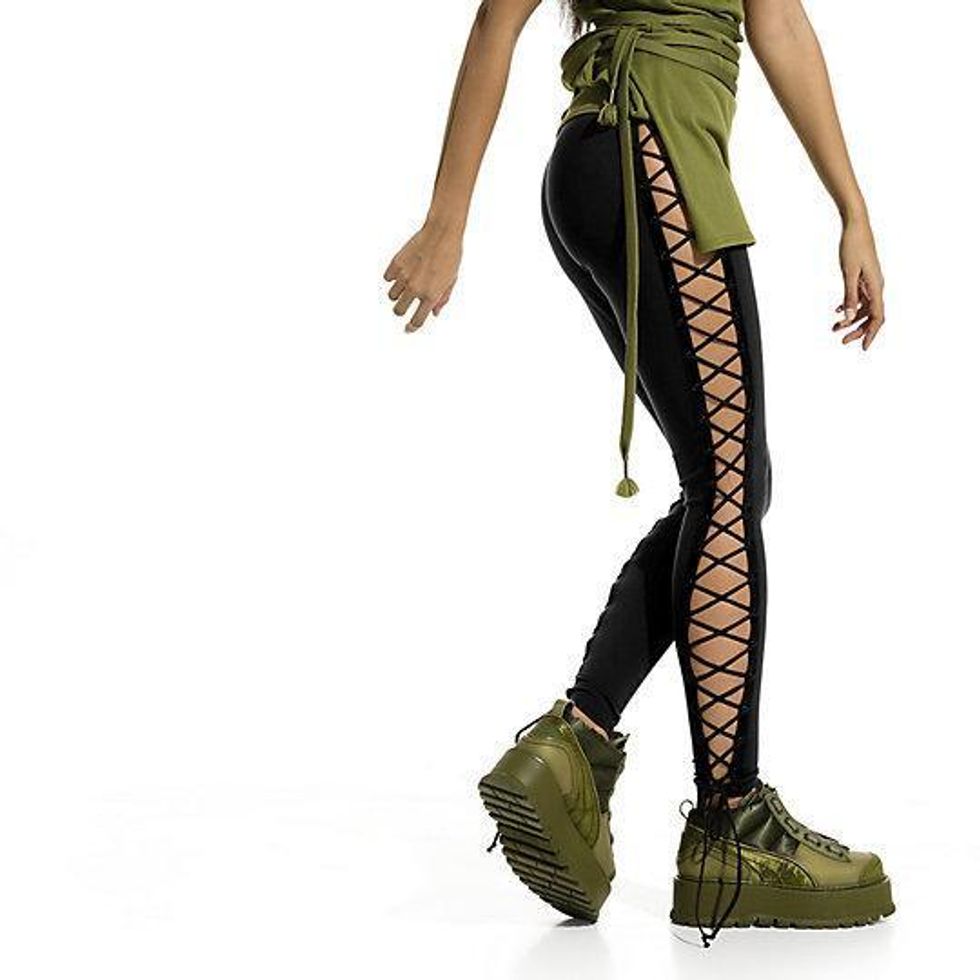 Come thru, Patrick Bateman!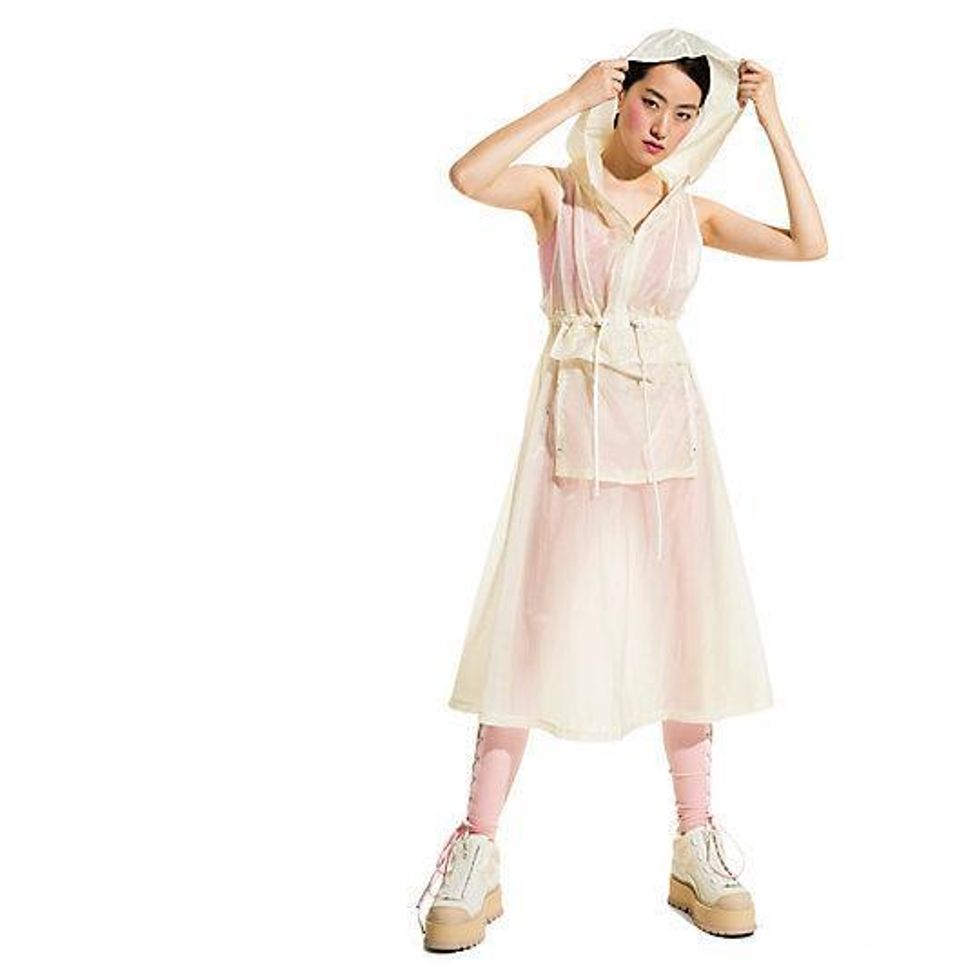 Roll up to Trader Joe's like...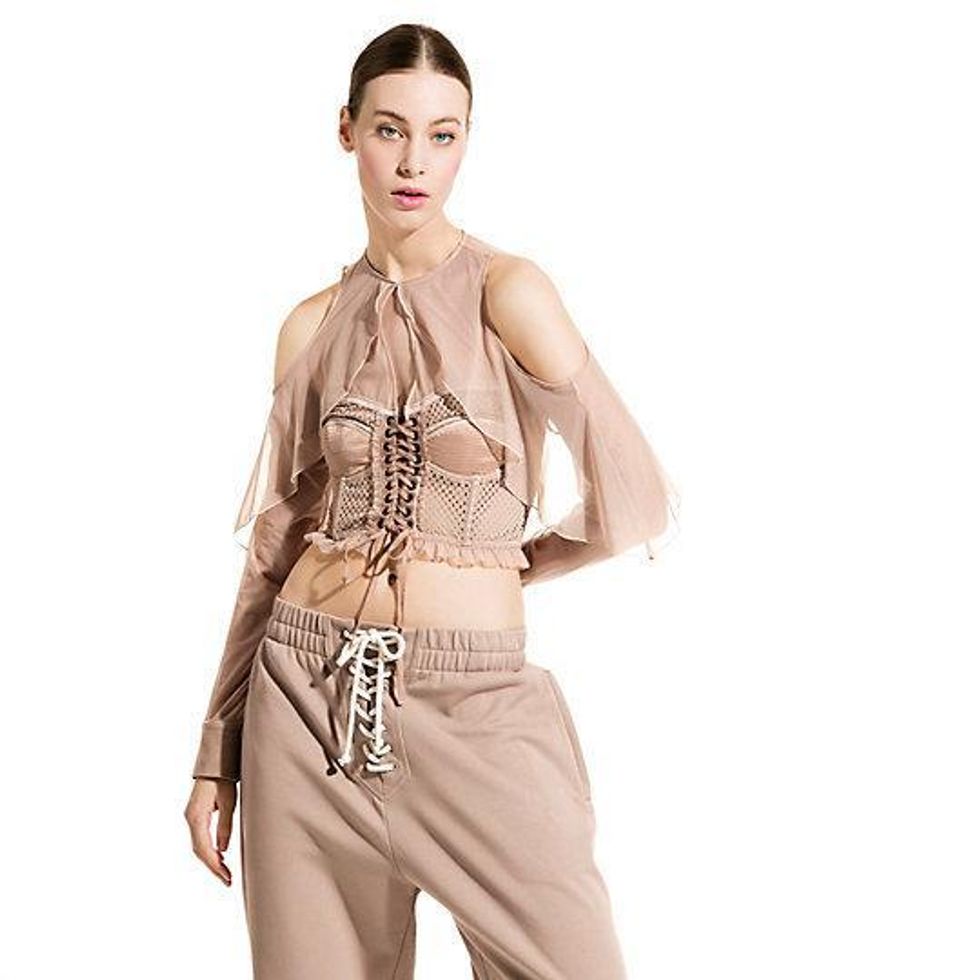 Not sure when impractical sleeves became a status symbol but... here for it.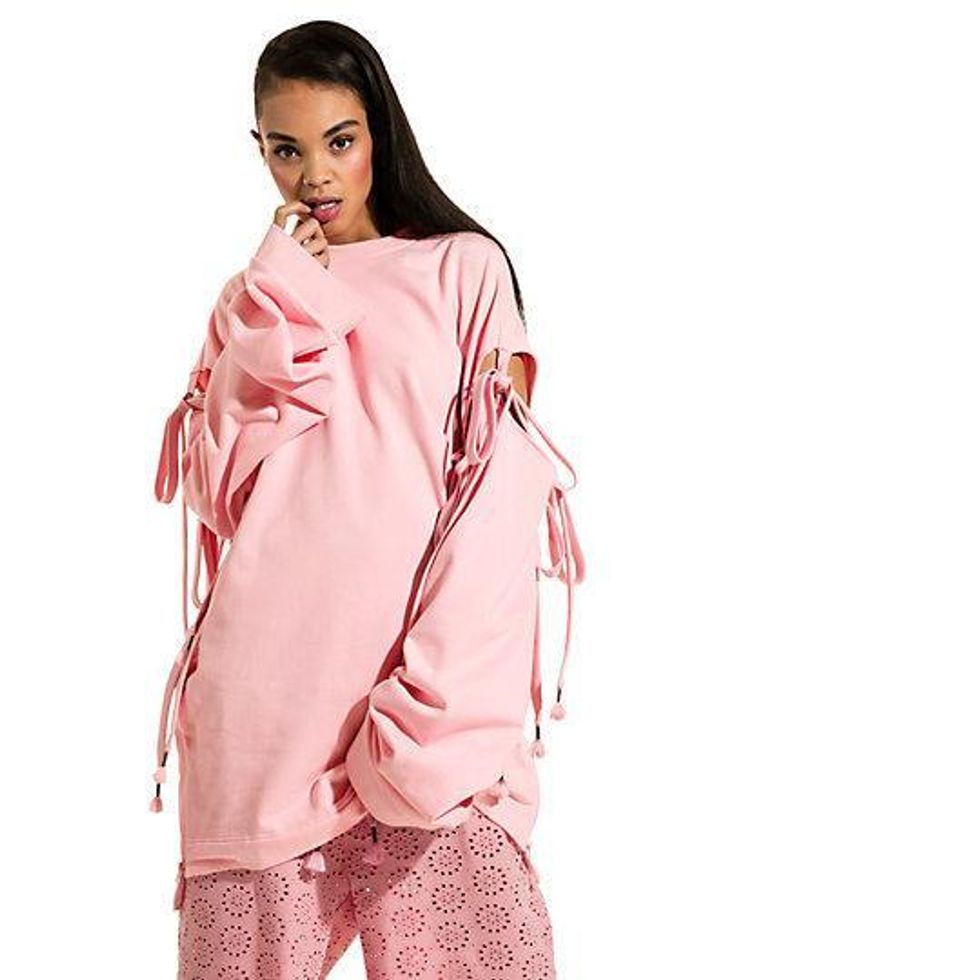 *audible gasp*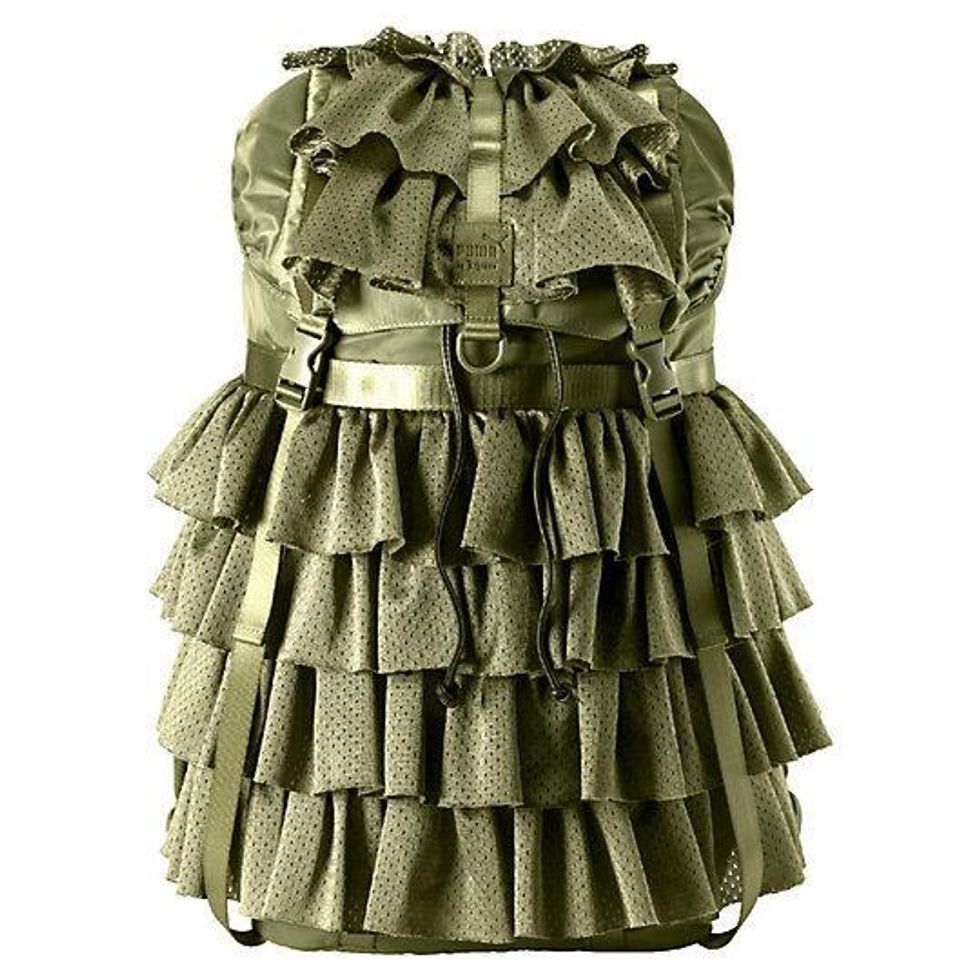 Somebody out there that's not Rihanna can surely pull off this sporty lavender lace durag. Is it you?! (pics or it didn't happen)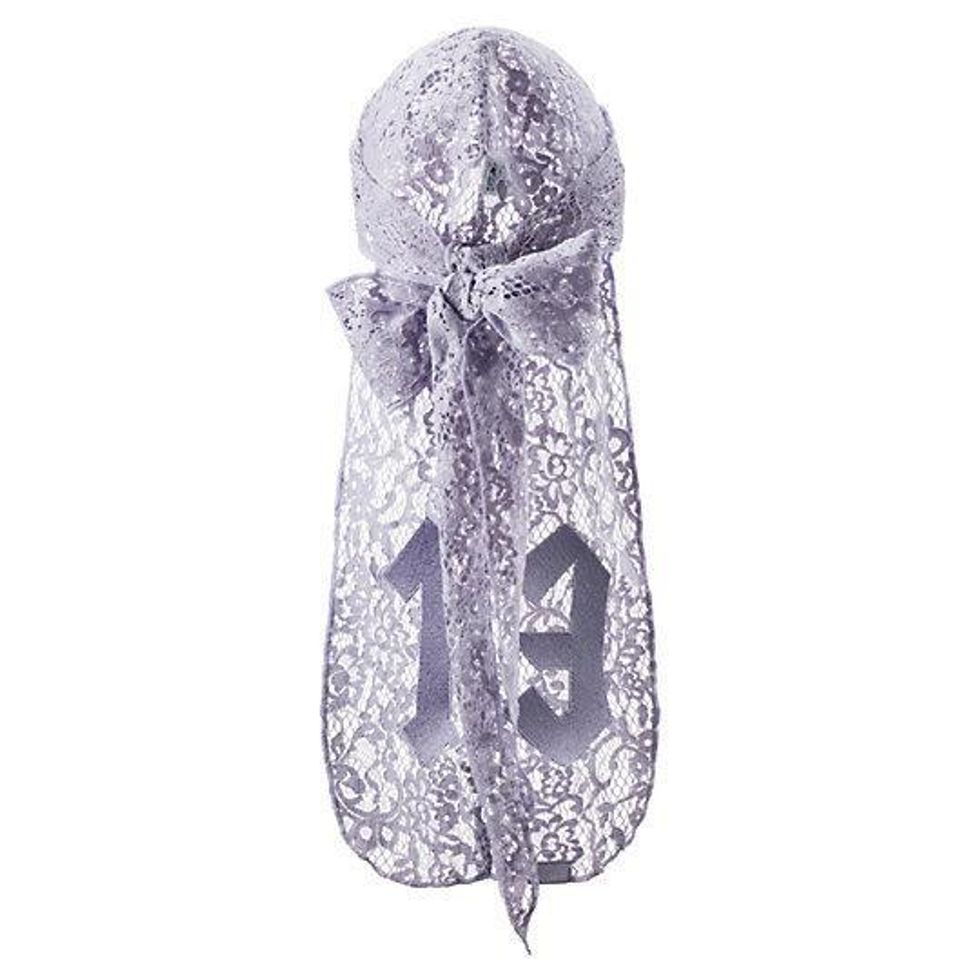 Splash image via Instagram

Sign Up For The Morning PAPER