2016 is already a monumental year. Leo won an Oscar, The Life of Pablo dropped (#TLOP) and Barbie now comes in slim-thick. That's right, in case you haven't heard...Barbie has evolved! Mattel rolled out the "Barbie Fashionistas Collection," featuring three new body types, seven skin tones, 22 eye colors and 24 hairstyles. Now more than ever, Barbie is promoting empowerment and the idea that #youcanbeanything.
At Shop Jeen, we've made it our mission to celebrate diversity and individuality from day 1 and we're so thrilled that Barbie has chosen to focus on representing ALL women. In this spirit, we wanted give Barbie a little "Shop Jeen" makeover -- hope you enjoy these #looks!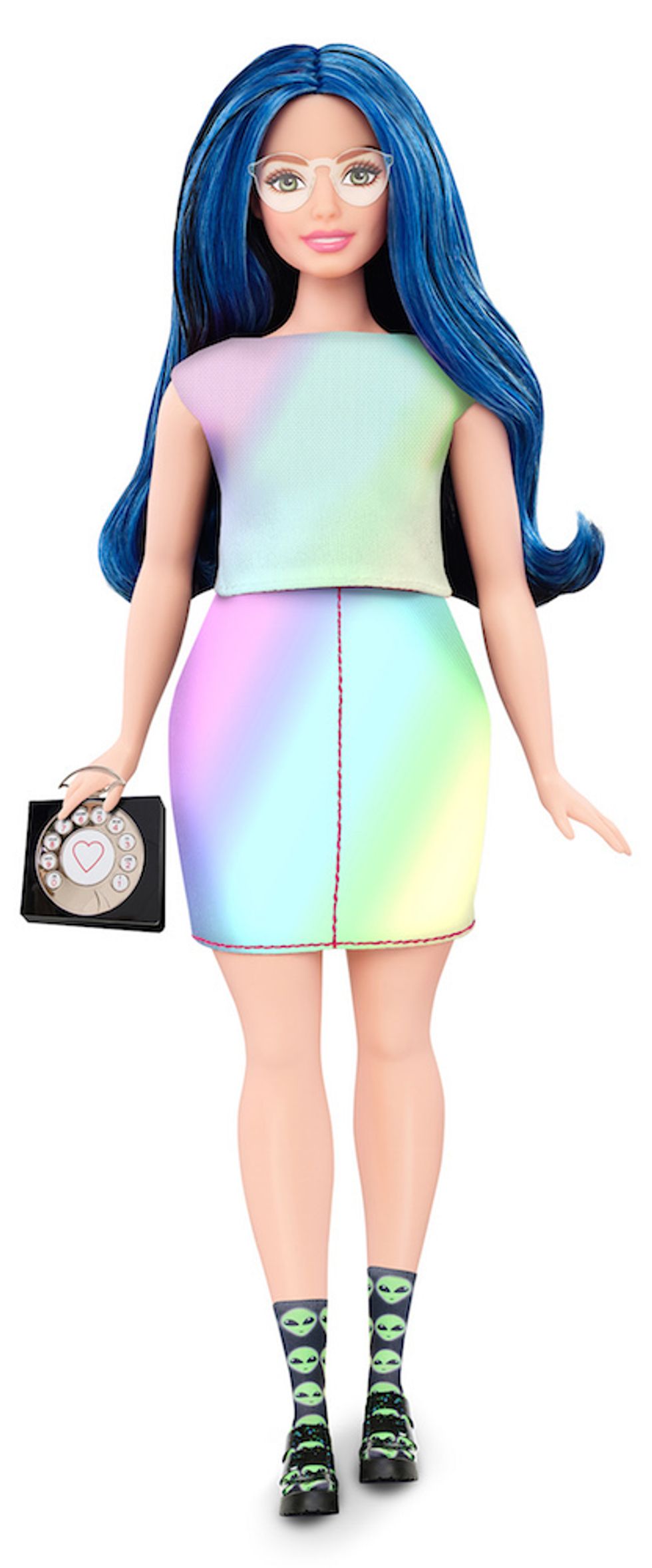 Erin
Dream Job: Entrepreneur
Spirit Animal: Ian Connor
Fav Food: Chicken parm hero
Fav Instagram: @SHOPJEEN
Beauty Must-Have: MAC Whirl Lipstick
Pets: I have a cat named Priscilla!
"Erin's outfit shows our serious, serious obsession with color. I mean, Kanye even included pops of color in his Yeezy Season 3 collection. If you're new to wearing color, pastels are an easy and on-trend way to try it out. We promise you'll love it!"
Erin wears Amooolia Sunglasses, $28, a Call Me Baby Black Bag, $48 and Alien Socks, $8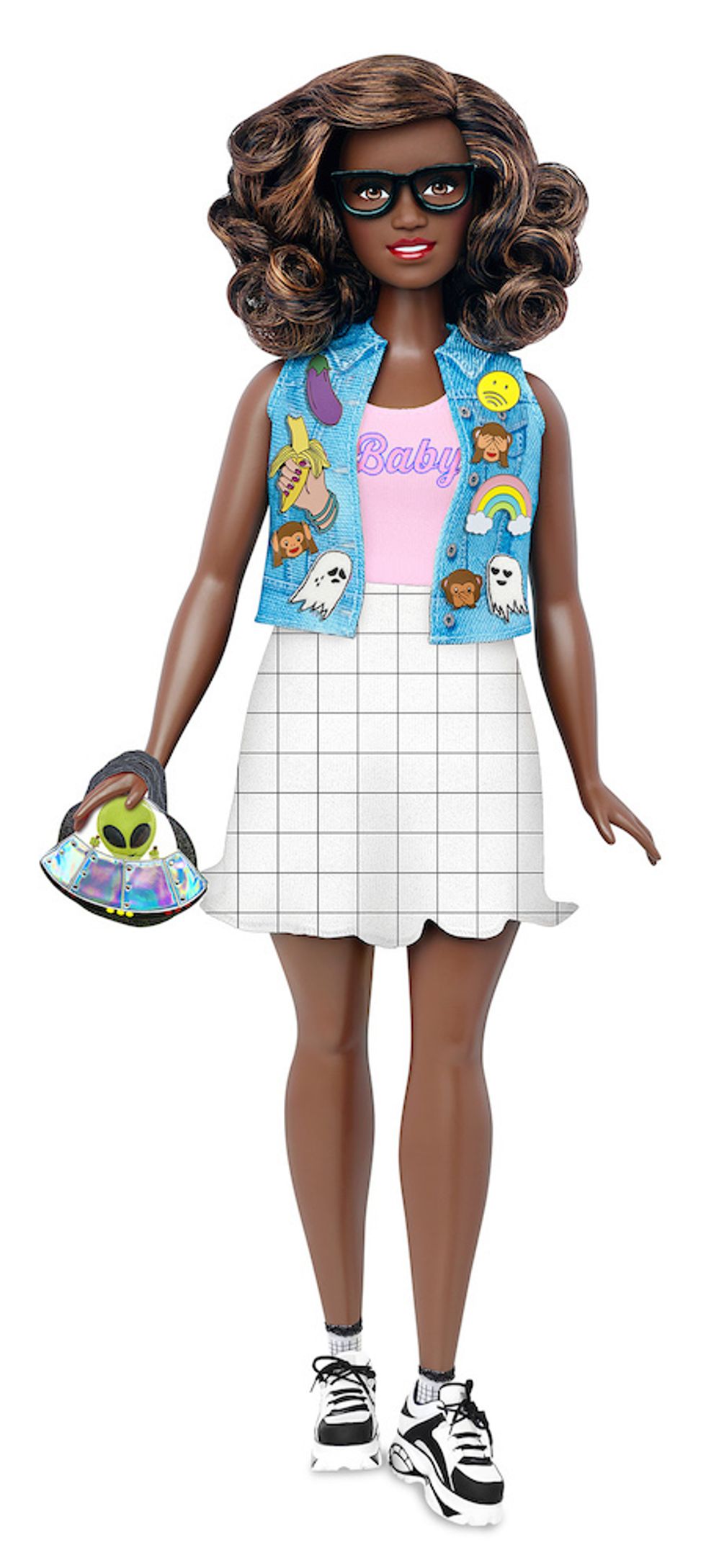 Zoe
Dream Job: President
Fav Food: Cactus Tacos
Fav Instagram: @erinjeen
Beauty Must-Have: A good red lipstick!
Pets: No, but I foster kittens when I have the time
"Zoe is a DIY queen. She likes to stand out and add subtle (and not-so-subtle) touches to her outfits to make them truly unique. Here, she's added a ton of our favorite pins and patches to her denim vest. DIY is a huge trend for this year, and pins make it super easy to achieve that one-of- a-kind look we're all after."
Zoe wears a Go Bananas Pin, $15, 3 Wise Monkeys Pins, $40, a Rainbow Pin, $10, a Ghost Patch Set, $16, an Eggplant Pin, $15, Colorblock Low Cyber Sneakers, $220 and a UFO Bag, $35

Amelia
Spirit Animal: North "Nori" West-Kardashian
Fav Food: A tie between sushi and sour candy
Fav Instagram: My dog, Toona, has the best account @toonasux
Beauty Must-Have: Good moisturizer!!!
Pet peeve: Bad Wi-Fi
"Amelia is wearing a custom Netgear90 romper, part of Shop Jeen's exclusive in-house apparel and accessories line inspired by the Internet. She spends 70% of her day online and feels most comfortable when covered in logos. It's important to support your favorite brands!"
Amelia wears Amooolia Sunglasses, $28 and a Cellular Pencil Pouch, $24

Aurora
Dream Job: News Reporter
Spirit Animal: Miley Cyrus
Fav Instagram: @amooolia
Beauty Must-Have: Kylie Lip Kit in Candy K
Pet peeve: Tangled earbuds are the WORST
"Aurora is tweeting about her last Tinder date as we speak. Here at Shop Jeen, we wear our current vibes on relationships loud and proud — usually on something like a graphic tee or iPhone case. Our generation's future kids might need to find an alternative name to call their fathers, because "Daddy" lingo is here to stay."
Aurora wears a Come Here Daddy Tee, $32 (2) Smile For Me Crossbody Bag, $38
Barbie images courtesy of Mattel