Starting 9 am on Friday, James Franco's biggest rival in Try-Hard Art 101, Shia LaBeouf, followed up his (admittedly pretty spectacular) move theater residency...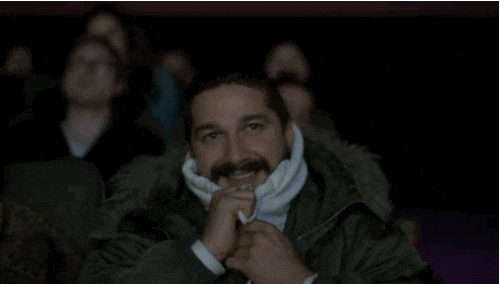 ...by standing in an elevator at Oxford Union (part of Oxford University in England) for 24 god damn hours.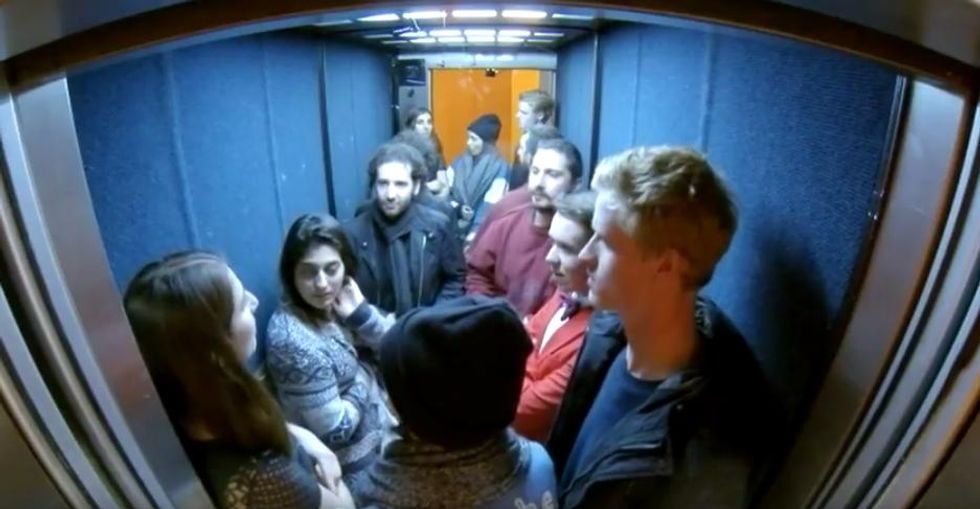 The 'performance'--called '#ELEVATE--was filmed, and was meant as a substitute to a speaking engagement he was invited to at the University; Shia intended to promote breaking down social barriers.
Dozens and dozens of LeBeoufians crammed inside my literal hell for a chance to (literally) rub elbows and talk about art things with the 29-year-old thesp turned...something.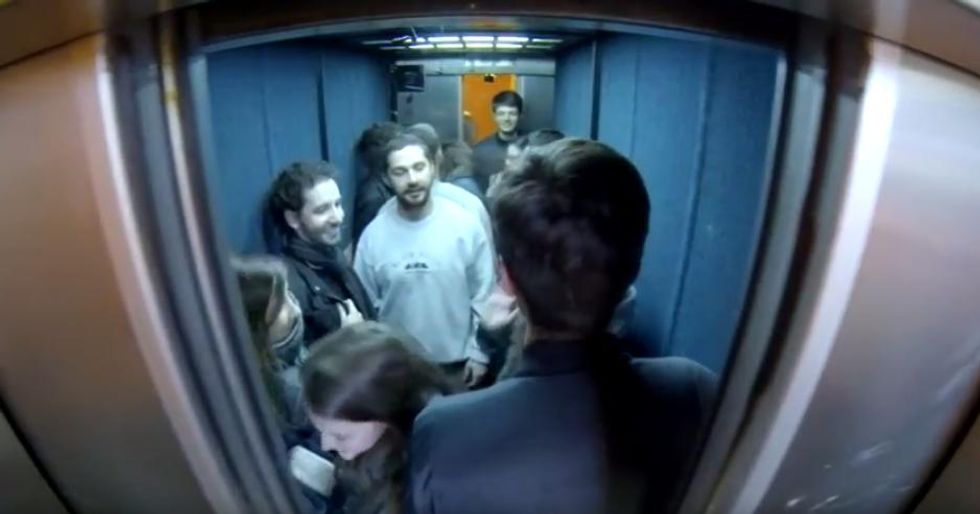 Not surprisingly, some weird shit went down.
A video from the livestream shows one male fan asking Shia to punch him in the fucking face.
"I'm a performance artist," the guy told Mr. LaBeuuuuuu. "Can you help me with completion of my next piece by punching me in the face?"
He then adds, "You can wear my hat while you do it."
Initially, Shia is reasonably reluctant, "I don't want to punch you very hard," he says, then offers to "punch himself," instead.
Eventually, he caves in, and gives the toolbag an audible (but unseen) pop.
I wish someone had told them they, too, were a performance artist, and needed Shia's help to complete their next project by not doing anything like this ever again.
You can watch it below.