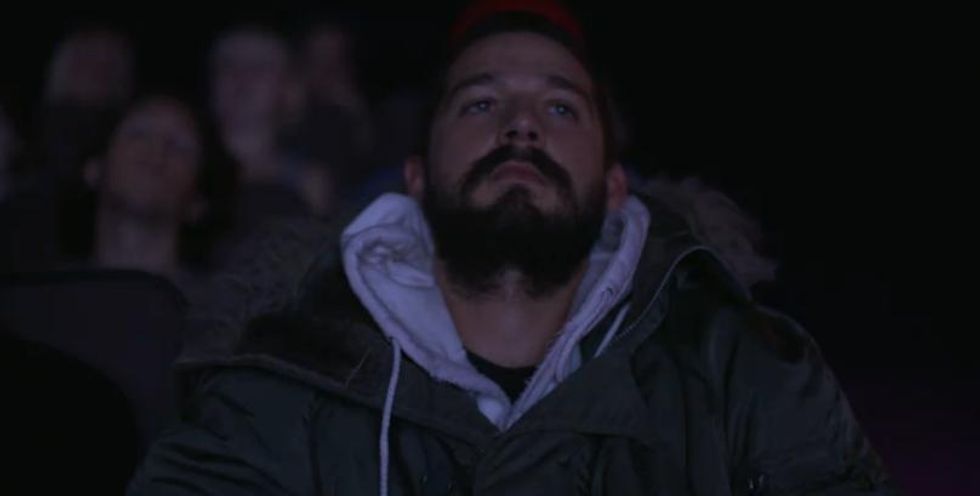 Shia LaBeouf may have just won back the world with his current "performance art" entitled "#AllMyMovies."
In case you don't know, the troubled star announced that Tuesday he would begin binge watching all 34 of his movies in reverse order at the Anjelika Theater in Manhattan, non-stop, for 3 days.
The reaction, of course, has many dismissing it as some James Franco-ian vanity "art project"--reminiscent of Labeouf's other widely publicized performance last year, where people could go sit in front of the star while he wore a paper bag over his head and cried.
Nevertheless, the majority response is complete mesmerization, with people waiting in line for up to 10 hours for a chance to sit near the actor while he indulges in...himself.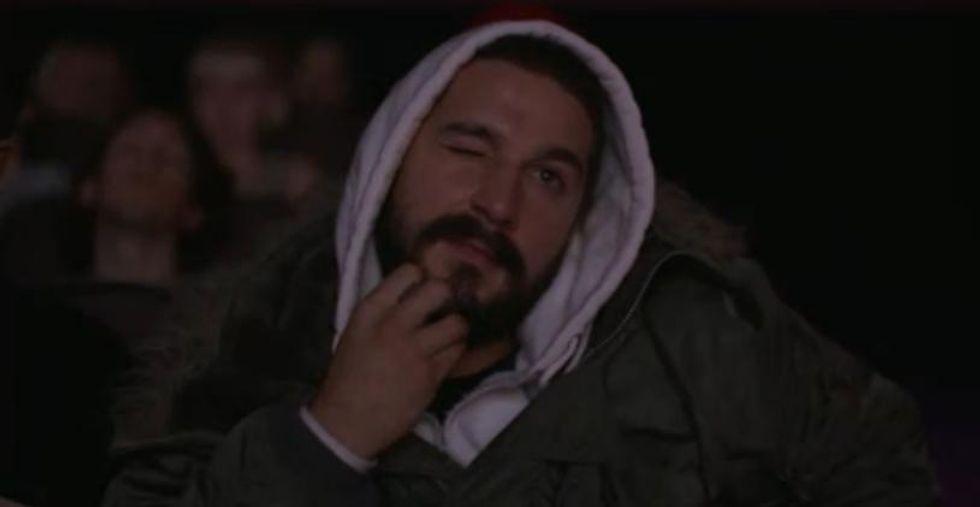 There is also a live stream where people can watch Shia's numerous reactions in real time...remotely, which has led to thousands of screen-shotted tweets and gifs of the star.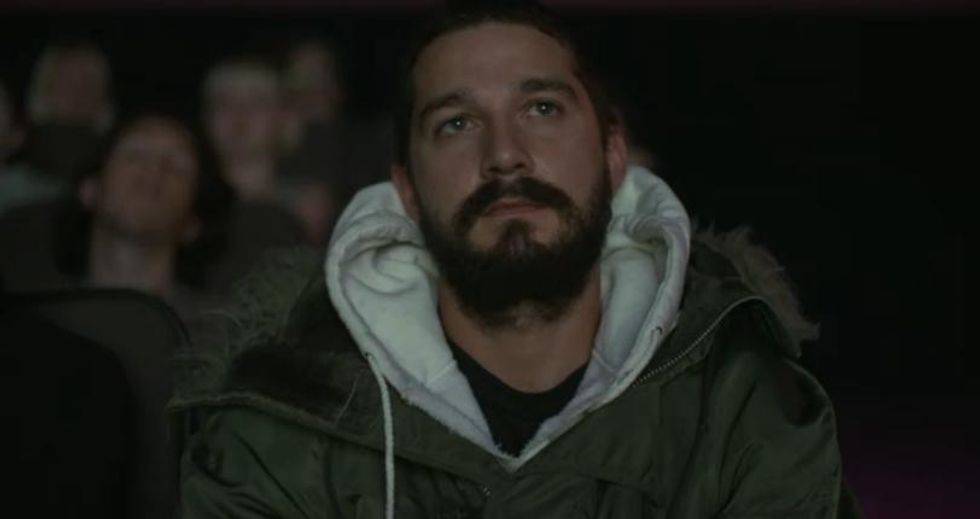 Shia just finished The Even Stevens Movie, the film version of the beloved Disney Channel show that launched him as a kid; Twitter was ecstatic to see LaBeuof's blissful laughter watching himself as an awkward 12-year-old.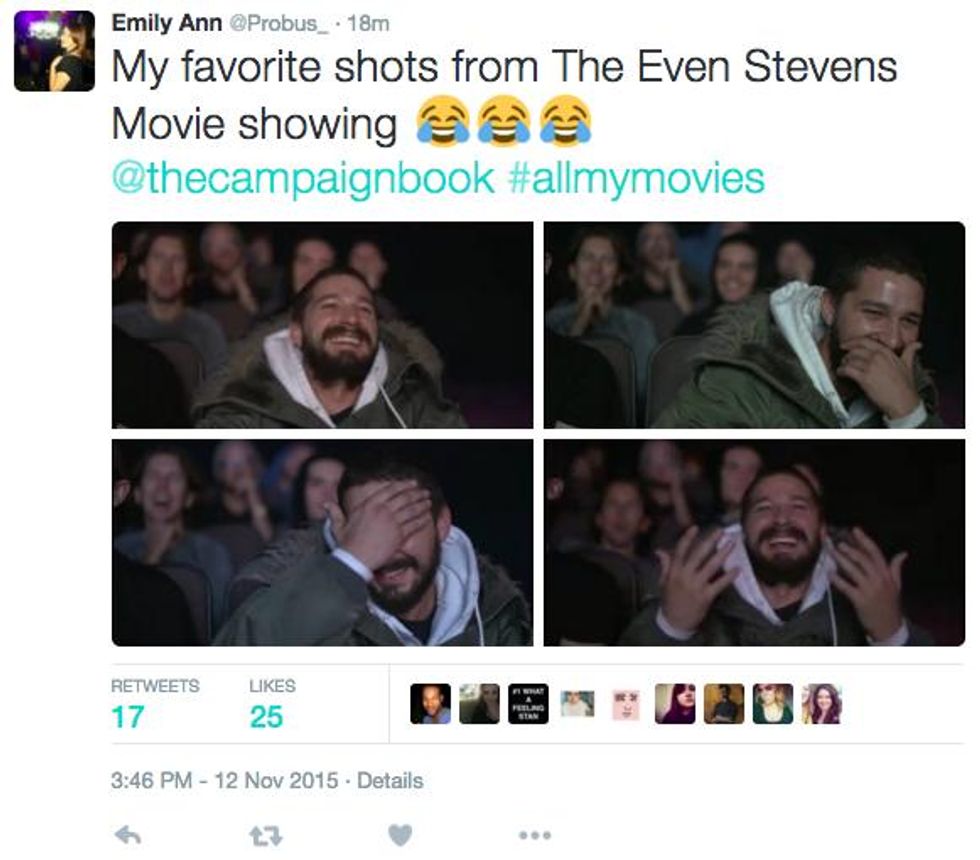 The movie itself captures a simpler time for a man whose adult life has been put through the emotional (and physical) ringer after being thrust into the global spotlight post-Transformers.

Ugh, Shia, I wish I could quit you.