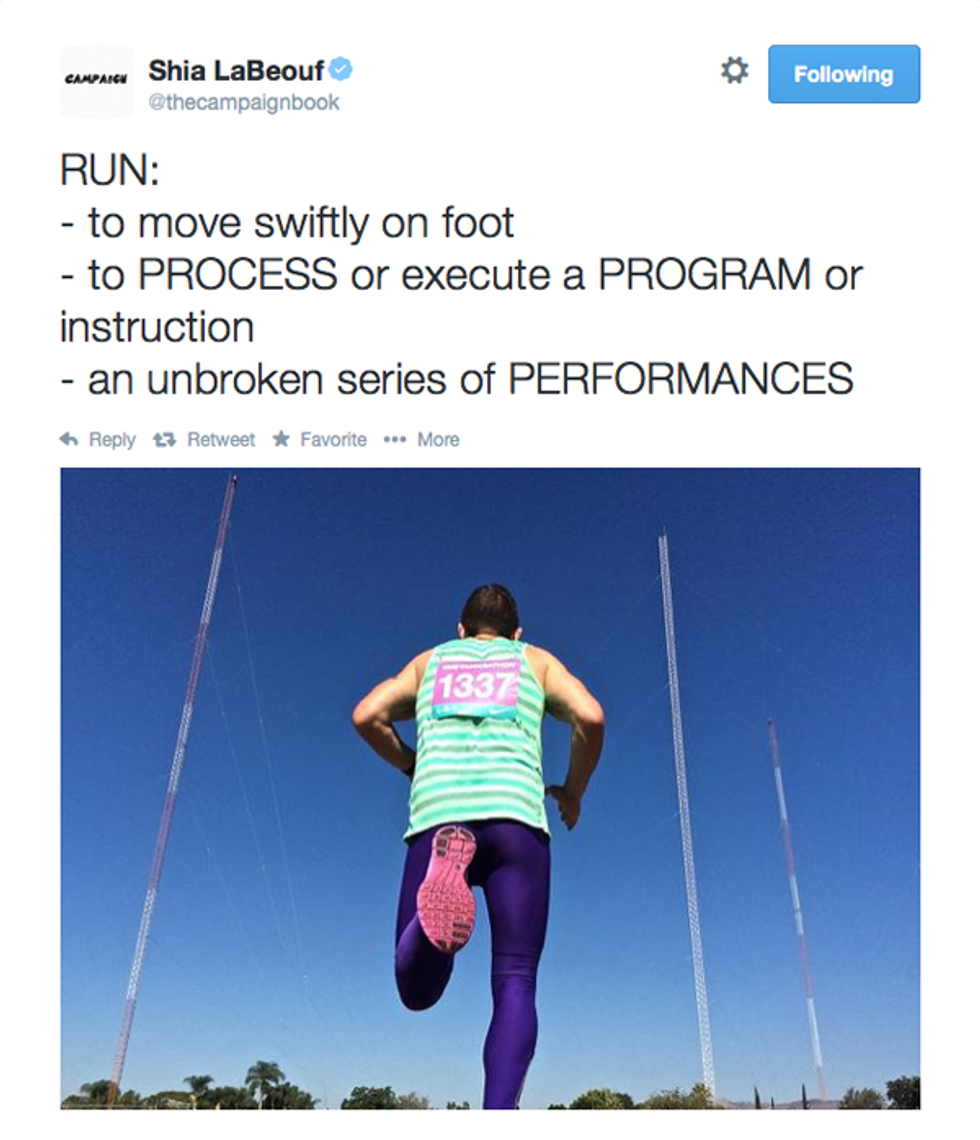 We're honestly not sure if Shia LaBeouf is okay. Since he's stopped tweeting "I AM NOT FAMOUS ANYMORE," the former celebrity has been tweeting the definition of "flame" ("to burst forth with strong EMOTION"), doing the ice bucket challenge, and training hard AKA running
less than half a mile day
.
But as it turns out, Shia LaBeouf's short-winded exercise routines and cryptic tweets were merely a smoke screen for his latest performance art piece. After seeing his Disney cohort
Miley Cyrus and her 5-foot bong
become art world darlings, LaBeouf knew that it was time to get back in the game.
A spandexed Lebeouf will embark upon a #metamarathon around the perimeter of
Stedelijk Museum
in Amsterdam. And if you can make it out to Berlin by Thursday, visitors are encouraged to join the artist as he runs away from his past/himself/the shadow of James Franco.
Stedelijk Museum
Stedelijk Museum