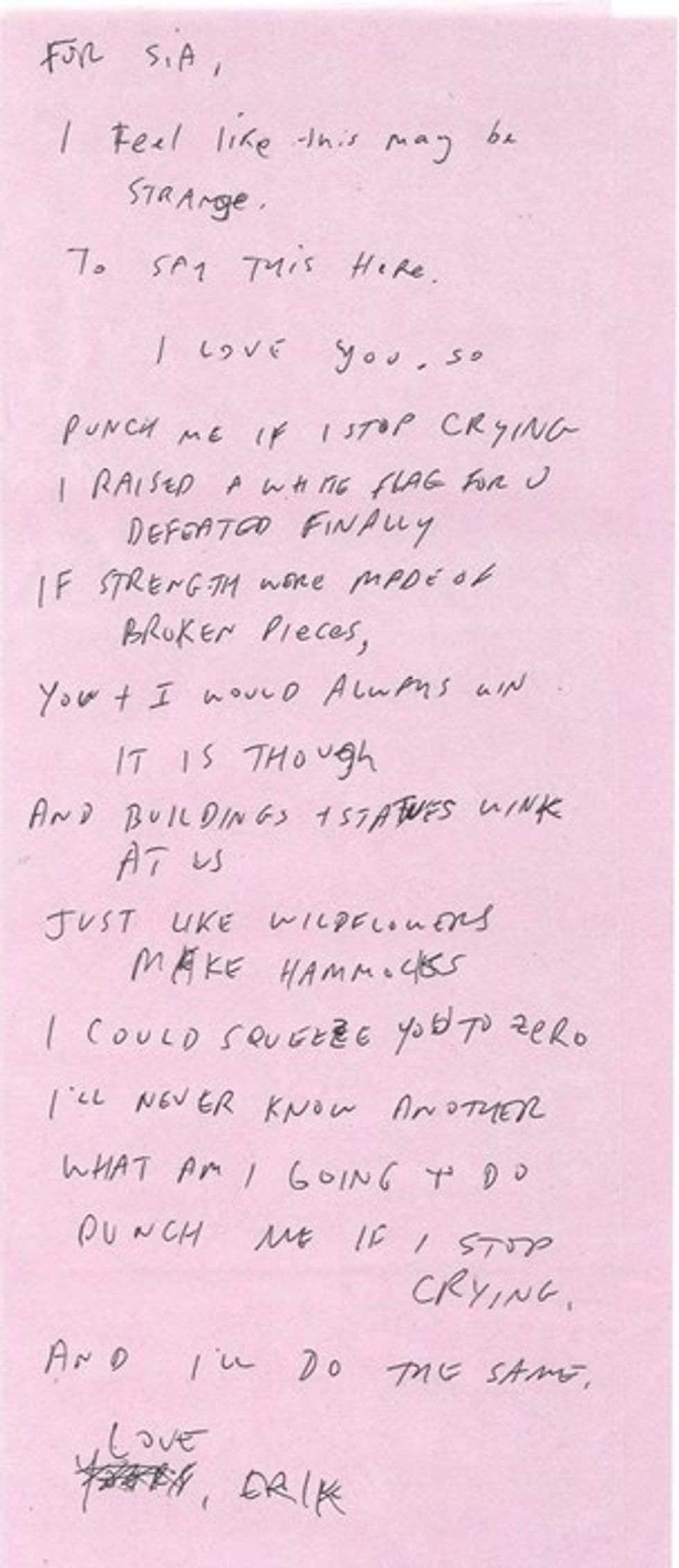 via
Twitter
After working together on the music video for "
Elastic Heart
," Sia and Shia became somewhat fascinated with each other, as two kindred artists with similar names in "
this middle ground between pop and something else
." During last night's
Grammys
Shia Labeouf read a confounding yet heartfelt poem to Sia as he introduced her performance of "
Chandelier
" with Maddie Ziegler. Reading from a long, pink scroll, he inexplicably ended the tribute with "Love, Erik." So, for those of you who stayed up wondering about this mysterious Erik: Erik is Erik Anders Lang, Sia's husband. Shia Labeouf explained the stunt to
Dazed
.  
"[Erik] wrote [the letter]. I was a bridge. It was a way of articulating the most intimate adoration and adulation on the most un-intimate of stages. Expressing what a wonderful artist and human being Sia is. From the one person who knows her best."

This has been the latest installment of
Shia LaBeouf: WHY.

[h/t
Dazed
]