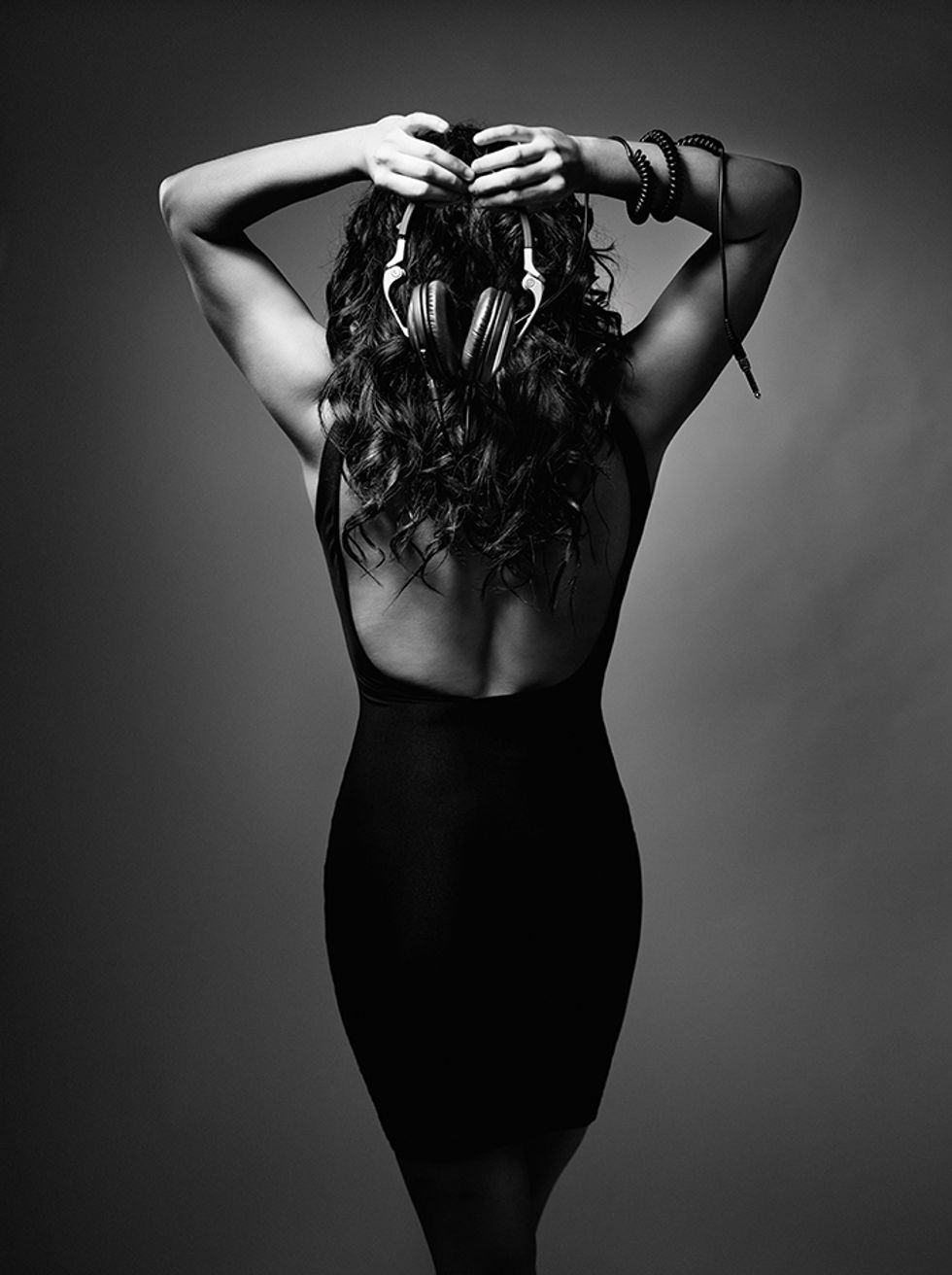 Now that summer is upon us, hordes of electronic-music fanatics are heading to fields, deserts, beaches and cities for weekends of sensory overload at festivals around the world. The bass will rattle their bones and the drops will elicit screams as DJs spin the hottest tracks of the season against dizzying light shows and wild stage designs. Peering up at those stages, however, you'd be forgiven for asking a familiar question: Where are the women?

Certainly women have been making and playing dance music for decades, from '90s rave headliner Sandra Collins to early-aughts techno champ Ellen Allien. The proportion varies depending on genre -- you'll likely see more women playing techno or house than hardstyle or dubstep -- and nationality, as many of today's leading female DJ/producers are based in hotbeds like the UK and Germany. The artists profiled here aren't newcomers to dance music; each has spent years honing her craft but is reaching a career peak right about now. They're spread out from Birmingham, UK, to Los Angeles and range in style from Ibiza-friendly techno to forward-minded hip-hop. And gender aside, they are five of the DJs and producers whose music you need to start bumpin' right now.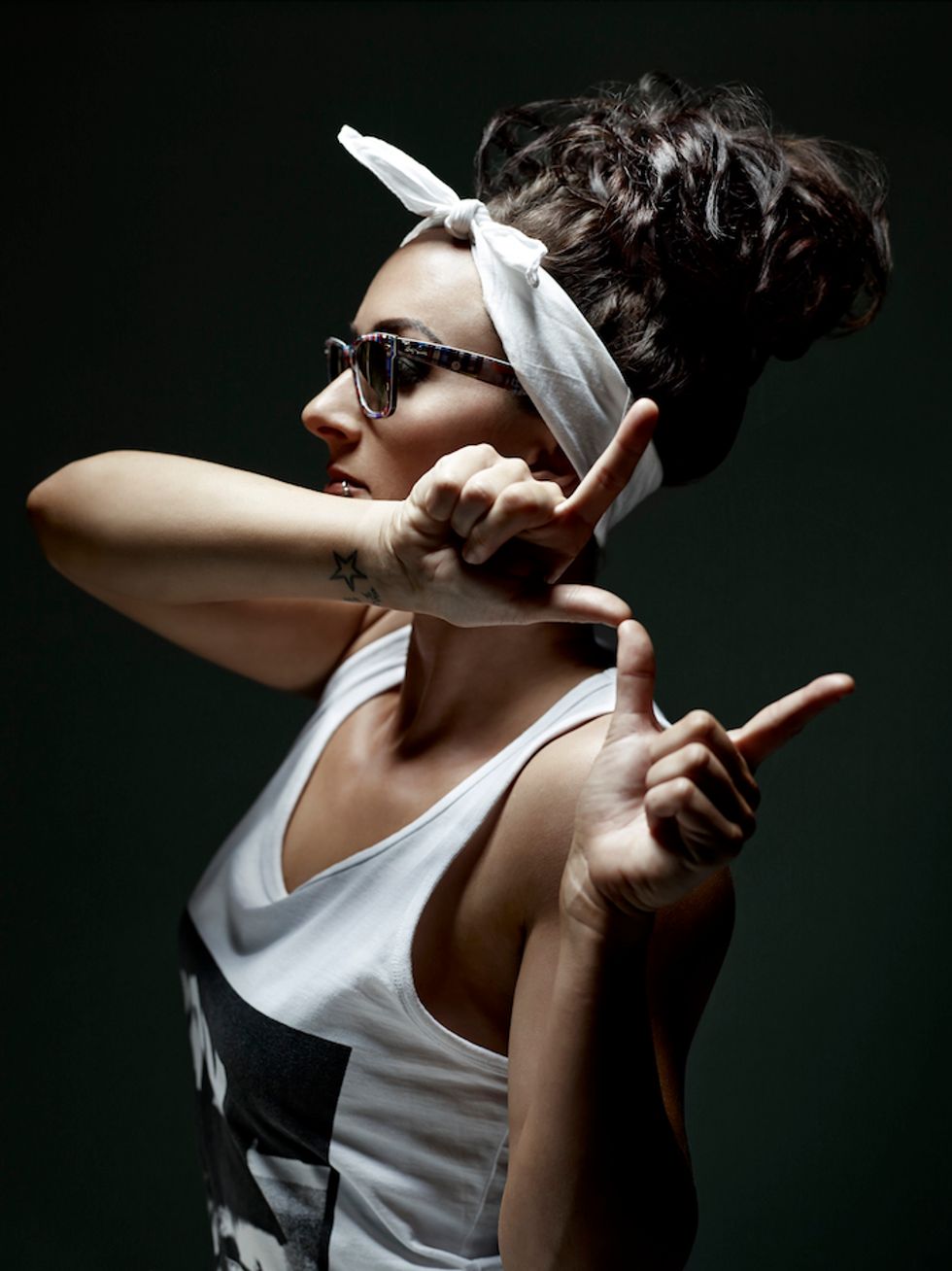 Born Hannah Alicia Smith, Hannah Wants was too young to be inside the Birmingham nightclub that sparked her passion for DJing. She saw the DJ booth above the dance floor and how the guy behind the decks could move the crowd with his choices. "I knew that was what I wanted to do," she says.
Wants began her career playing variants of garage. These days her sets lean toward house, but she's still influenced by the bass-heavy sound that was popular in her hometown when she started playing a little more than a decade ago. It wasn't an easy journey. It took three years for Wants to get a paid gig -- she spent a lot of time playing in small pubs. Things started to turn around when she spent four months of her gap year in Ibiza. She won some DJ competitions, played a major club on the island and booked her first UK residency, at the Rainbow in Birmingham. Now she's part of BBC Radio 1's programming and has her own party brand, "What Hannah Wants," which she uses to push her favorite DJs, like British up-and-comer DJ Barely Legal. Stateside, Wants played her first HARD Summer festival in Southern California last year and was floored by the crowd that turned up.
As her career continues to soar on an international level, Wants is noticing more women taking to the decks in her hometown -- a microcosm, one hopes, of the EDM community at large. "There is definitely a lot more than one in the local Birmingham scene now," she says.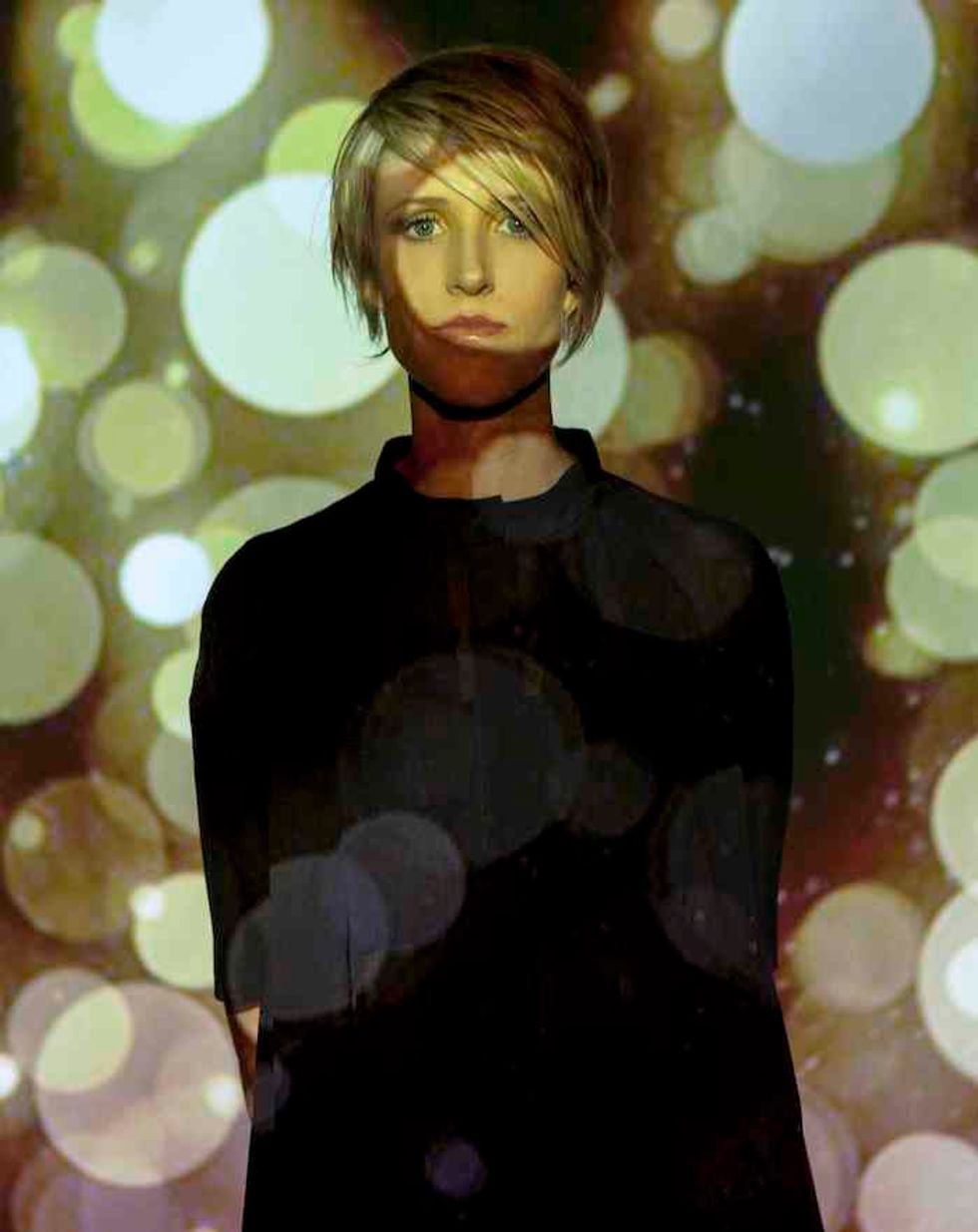 When Chicago-bred Kate Simko was a teenager in the late '90s, the Midwest electronic underground was massive. Among the now legendary DJs that came from her hometown were members of the all-female collective Superjane: DJ Heather, Colette, Dayhota and Lady D. "I idolized them," Simko says. She reminisces about DJ Heather's sets, which were filled with faster-than-average house beats and intimidating mixing skills. "She just tore it up."
Simko herself didn't intend to be a DJ. She landed a spot at Northwestern University's college station and picked up gigs at local bars just to make some extra money while in college. But Simko, whose background is in piano, was interested in production. After collaborating with Chilean producer Andrés Bucci, she started playing electronic music live on stage, which led to more DJ gigs.
Currently Simko is earning rave reviews for the single "Bring It," a collaboration with fellow Chicagoan Tevo Howard released through mega-DJ Sasha's label, Last Night on Earth. She's also working with her project London Electronic Orchestra, which mixes beats and strings. Simko is going back and forth between live performances with London Electronic Orchestra and DJ gigs, with the latter carefully planned for each city on her itinerary. "You get to know your audience," she says. "As a DJ, I'm happy when they're happy." Now based in London, Simko sees the differences between dance music communities in the US and Europe and notes the number of female producers -- like Maya Jane Coles and Laura Jones -- emerging from the UK. If the US catches up and a new generation of Superjanes emerges, Simko is all ears.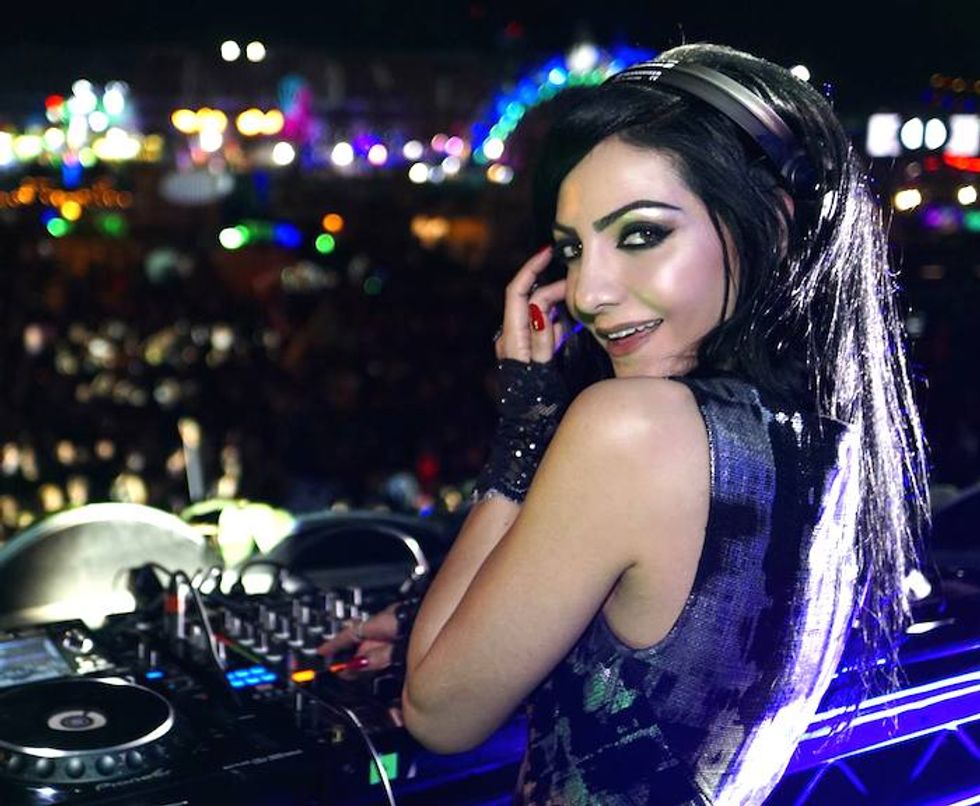 At 150 beats per minute, hardstyle gives dancers more of a workout than the average jam. "Your body uncontrollably starts moving to it," says Faith Leedman, aka Lady Faith, an eight-year veteran of the DJ scene and one of hardstyle's biggest proponents.The kick-heavy sound isn't particularly club-friendly. "There's a lot of jumping involved," she says of the accompanying dance style, adding, "It does not necessarily go hand in hand with alcohol." Hardstyle is big on the festival circuit, though, and that's where the L.A.- based DJ has amassed a devoted following known as "the Faithful."
Lady Faith lived in Iran until she was seven and Portland, Oregon, until she was 18; she caught the DJ bug soon after settling in Los Angeles. She doesn't recall the name of the woman behind the decks at now-defunct Sunset Strip hotspot the Key Club -- only that the DJ was spinning hard house on vinyl while wearing vinyl (purple vinyl, to be precise) -- but she was immediately inspired. She spent years bedroom-DJing before a friend of a friend offered her a warm-up slot at a party. Lady Faith played as the crowd filed in and watched as the dance floor quickly swelled."I was shaking the entire time," she says, "but I got through it, and I actually did a really good job."
Today, when Lady Faith hits the festival stage, she might drop one of her own tracks, like the Persian-influenced "Donyaye Man" (Farsi for "My World"). She's one of a very few women in the hardstyle scene, and that can be rough -- especially on social media, where one commenter recently asked if Lady Faith could actually mix or was booked for her looks. But this could change soon: she hears from other women who have been inspired by her to take to the decks. "I'm absolutely there for them," she says.
By day, Laura Escudé works behind the scenes for some of the biggest artists in hip-hop and dance music. The L.A.-based Ableton Live wizard has programmed live shows for artists ranging from Porter Robinson to Kanye West. When she's not working on other people's shows, Escudé plays and releases music as Alluxe, developing a style she calls "futuristic hip-hop."
Trained as a violinist, Escudé gravitated toward electronic music in college. At first, her work was within the realm of Warp Records-style intelligent dance music (IDM), but eventually it evolved into something more accessible. "I feel that it's a bit experimental still," she says, "but it's more hooky and danceable and relatable now." She has also teamed up with a few ear-catching vocalists. Hip-hop artist Mr. MFN eXquire takes a turn on the mic for Escudé's "Stay the Same," which dropped in May.
Escudé cut her teeth playing L.A.'s most influential parties, like the Do Lab and Low End Theory. "I consider myself a 'controllerist,'" she says. Like the turntablists who ruled the vinyl era, she manipulates sounds -- but with MIDI controllers instead of a set of Technics 1200s. "It's never the same show twice," she says.
Escudé sees a positive change in the number of female producer/DJs emerging and getting the acclaim they deserve. "I know so many badass women who are starting to come out and become more recognized," she says, "and I think that's amazing."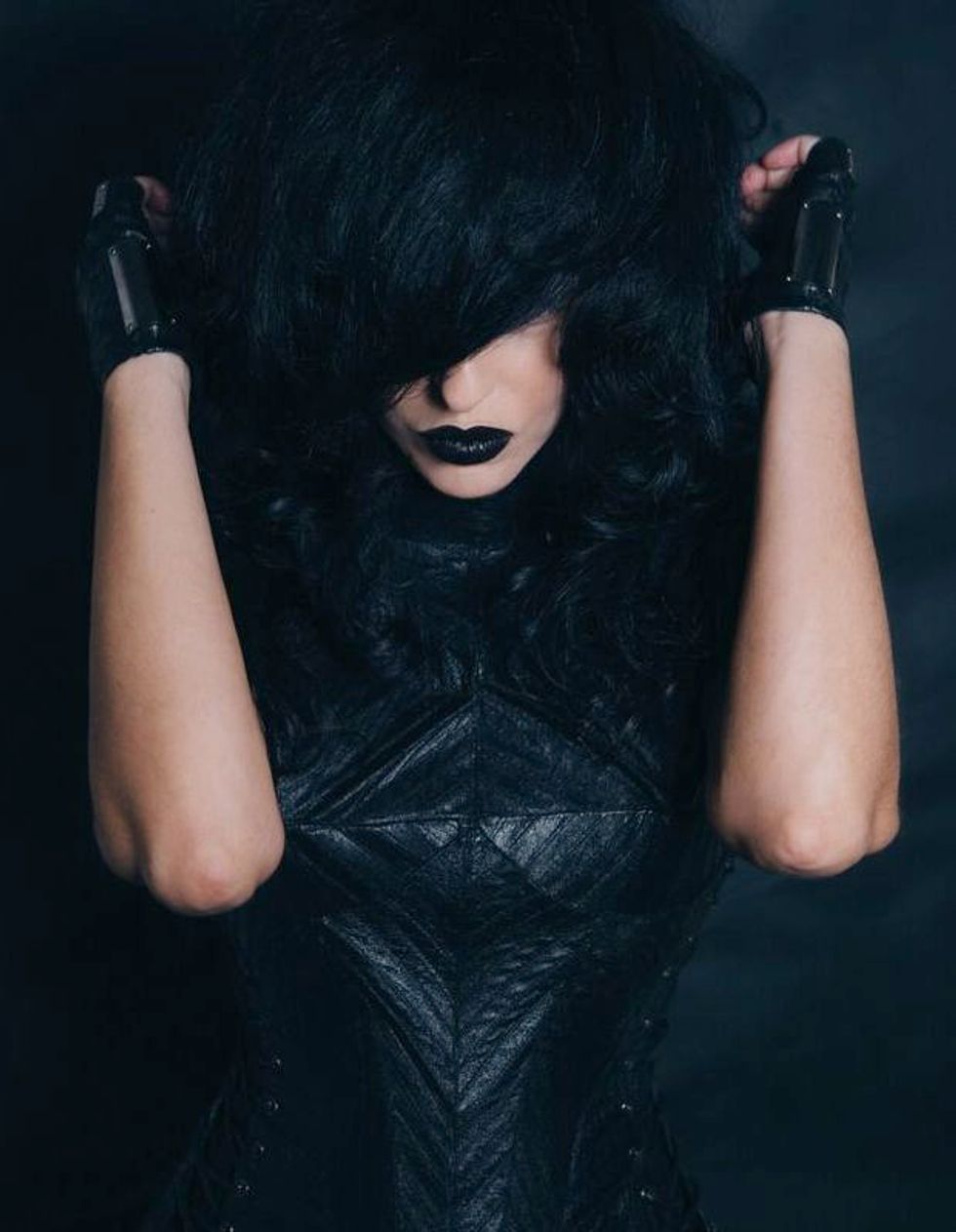 NICOLE MOUDABER

When Nicole Moudaber returned to the decks this past March, after a two-month break, Miami's Winter Music Conference was in full swing and her two parties -- MoodDAY and MoodNIGHT -- were sold-out hits."It's a good way to kick-start the year," she says.

Moudaber, who lived in Nigeria and Lebanon before settling in the UK, is at the top of her game. Her sets push the boundary between heavy-duty techno and deep house and can last for eight to twelve hours. She has a residency at Ibiza's DC10 and is set to play the legendary Glastonbury Festival this summer. Now that party goers in the States are going beyond what she calls "pop dance" and delving deeper into underground sounds, Moudaber, who played Coachella last year, is plying her trade here, too. A recent North American stint involved 19 flights.

Touring aside, Moudaber found time to head into the studio and work on tracks with Skin, best known as the vocalist of beloved British rock group Skunk Anansie, for an EP to be released this summer.

Moudaber tells me she doesn't know why female DJs are so often asked to weigh in on gender-related challenges in their field. There are, of course, many trials that come with DJing (like the relentless travel), but for Moudaber, being a woman isn't one of them. "I personally don't find it difficult, because it's a path that I chose," she says. "And when the music is good, it's going to be heard, whether you're a guy or a girl."