A week where Courtney Love teases a Hole reunion and Anna Sui reissues runway deep cuts from the early-90s wouldn't be complete without a shoutout to Lilith Fair. In a Billboard interview, Sharon Osbourne discussed the 20th Anniversary of Ozzfest and Black Sabbath's farewell tour, and had just an all around great idea. When the reporter asked her which of today's artists had the caché to pull off their own festival, Osbourne replied:
I would like to see somebody like Beyonce do something like they used to do at Lilith Fair, all women. I think that needs to be done again. ... There are so many great female artists and singer-songwriters coming up. I think it's wonderful.
GREAT IDEA, SHARON! Lilith Fair was an all-female festival founded in the late 90s by Canadian songstress Sarah Maclachlan, who is best known today for making you weep gently at footage of sad dogs (don't click that). Lilith Fair ran from 1997-1999, and the lineup featured every significant Doc Martens-and-floral-sundress-wearing singer-songwriter of the era. It was a who's who of people that had been featured on the Dawson's Creek soundtrack. Take a moment to revel in the lineup and overall look-and-feel of this 1998 Lilith Fair poster...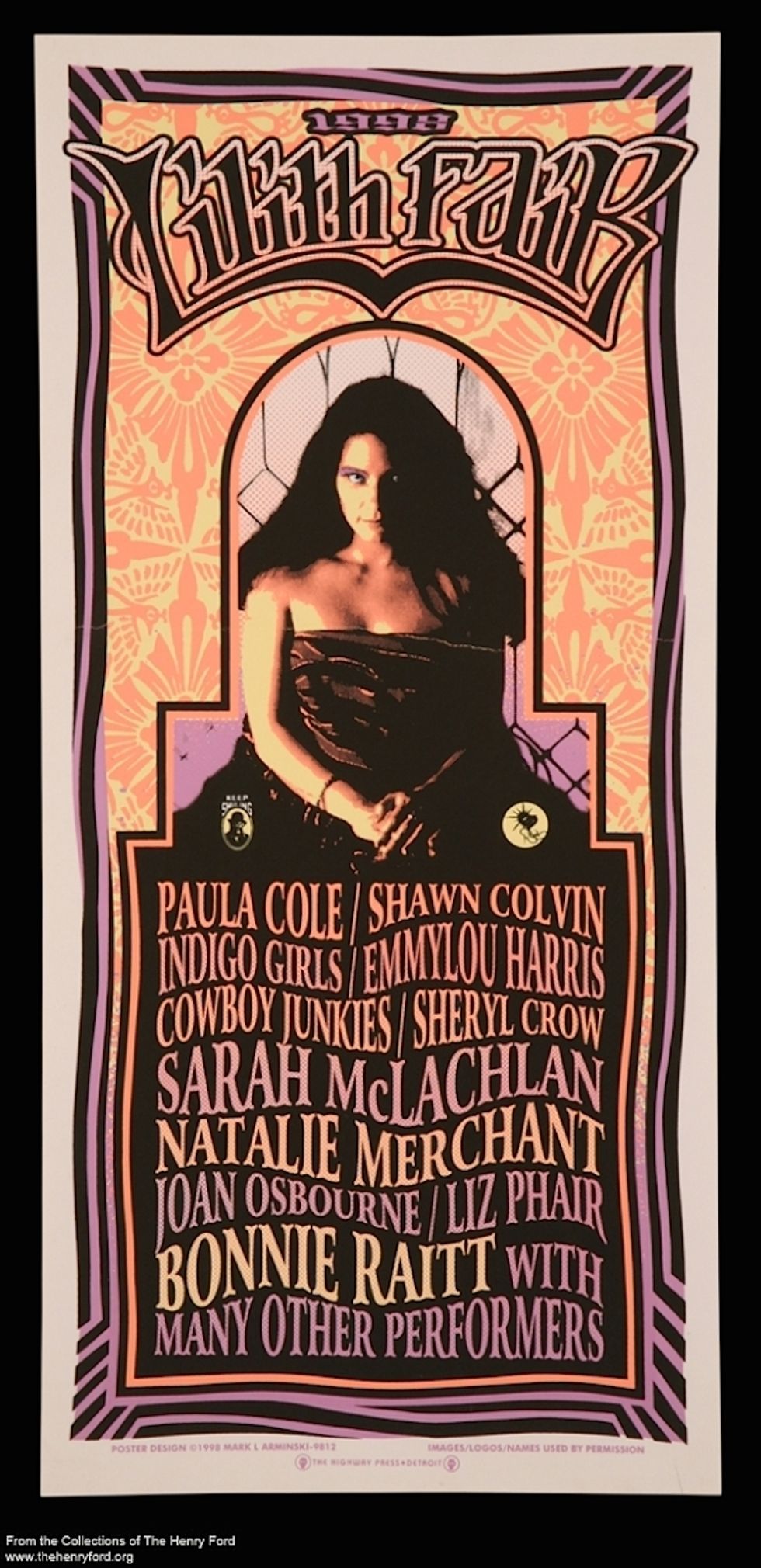 [via]
Now open this poster up in the Photoshop of your mind. Pull out Shawn Colvin, Paula Cole and The Indigo Girls (sorry) and swap in Rihanna (yes, Rihanna AND Beyoncé, we deserve this), Erykah Badu, Adele, FKA Twigs, Ibeyi, Kelela, Janelle Monae... Now make it monochromatic, put everything in the Formation font, and replace that woman in bed with Beyoncé in her look from the 'Hold Up' video. This makes sense, this feels right. This should be a real thing.
Let's put our desire for the Beyoncé Lilith Fair into the universe by revisiting her 2011 performance of Alanis Morissette's, 'You Oughta Know.'