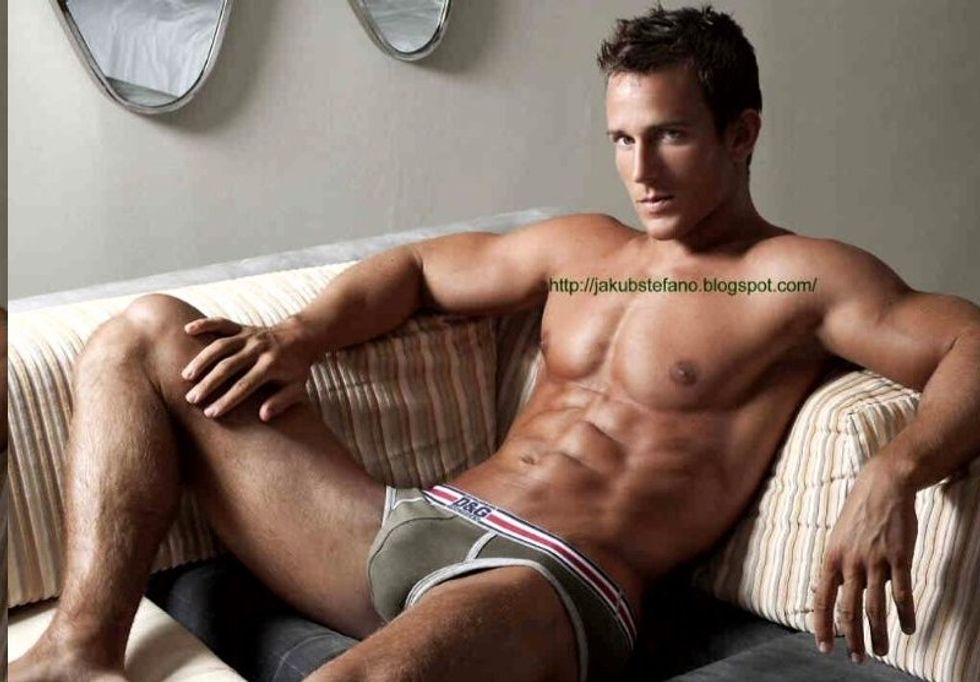 One of MM's favorite fitness models is the Czech Republic's Jakub Stefano. Jakub is the current leader in the the World Hunk 2009 contest. MM asked Jakub a few questions about Czech men, muscles and why he should get your vote.
So what's new?
World Hunk contest is still going and im fighting for a 1st place in finals
What makes you the right person to win World Hunk?
Well, I'm not right to judge it... It's a contest for fitness models so I thought I'd give it a try.
What is about men from the Czech Republic that makes them so sexy?
I guess it's something in the water. You know there are lot of countries with nice men all over the world. The Czech Republic is just one of them.
What do you think is your sexiest body part?
Well I don't know what is sexiest. I think most important for a good look are abs. I try to get the best symmetry. That's most important for me.
Where can PAPERMAG readers learn more about you?
They can find out at my blog at http://jakubstefano.blogspot.com/. You can also contact me there.
Vote for Jakub here!