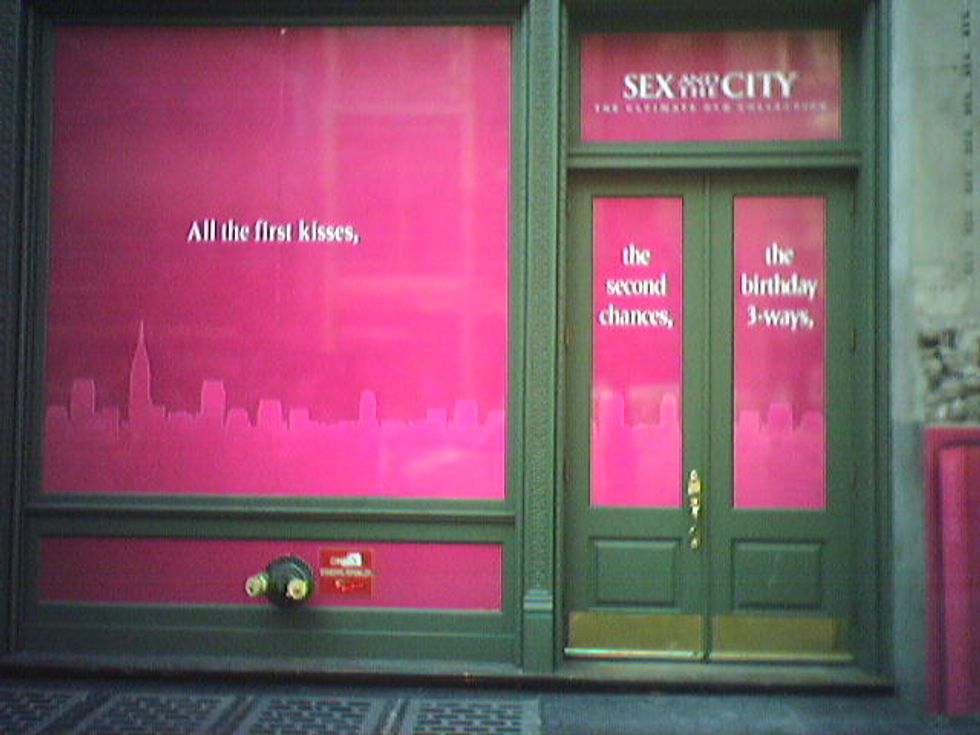 With pop-up stores all the rage, it's perhaps no surprise to find a Sex and the City Store -- if that's what it is. This store front on  Broadway at Grand Street must be touting the release of the definitive edition 6 dvd set of the show that's bigger dead than alive; it went off the air a few years ago. So what do you get for the $299.95 (not a miss-print) set.

En-Sex-Lopedia - All-encompassing guide to Sex and the City that takes a look back at the defining moments in dating, fashion, friendship and relationships
Location, Location, Location! - A guide to New York restaurants, clubs and boutiques frequented by Carrie and friends
Sex Essentials - A video jukebox for advice, quips and quotes on dating, sex, fashion and more
You Can Quote Me on It - A "finish that phrase" game that tests your knowledge of the famous quotes uttered throughout the seasons
The Guest List - A look back at some of the famous faces making memorable guest appearances on the show
There, now you know.