Superhuman Serena Williams took to her Facebook page to recount an incident that took place Tuesday, involving one meager man's fruitless attempt to steal her cell phone.

While at dinner with her friends, Willams felt the shady presence of the thief hovering too close to their table.
So this guy is standing next to me and something (I have now dubbed it my SUPERHERO sense) told me to watch him. My phone was sitting in the chair but I just didn't feel right. He was there too long. "Is he a customer?" I thought "Is he waiting on the bathroom?" nonetheless I tried to shake his this eerie feeling.
OMINOUS.
Serena's instincts were correct when she realized her mobile device was suddenly M.I.A.
In true Serena fashion, the tennis star got her " Oh, fuck no" on and chased the fella through the restaurant, and literally "leaping over a chair or two."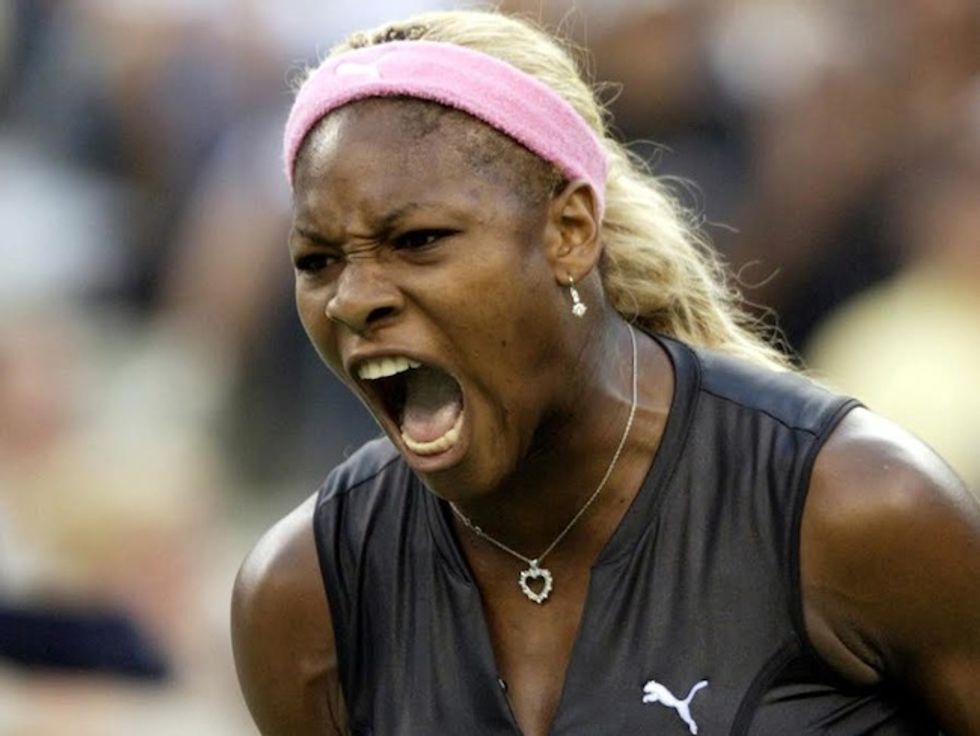 After she caught up to him outside, the suspect then experienced the scariest thing that can ever happen to you: Serena Williams inferring that you stole something from her in a matter-of-fact tone.

In the most menacing yet calm no nonsense voice I could muster I kindly asked him if he "accidentally" took the wrong phone. He stumbled on his words probably not expecting this to happen. While he was thinking of the right thing to say and eventually he said "Gosh you know what I did! It was so confusing in there. I must have grabbed the wrong phone."
Serena didn't mention if the man in question dematerialized on the spot, but I'm venturing to guess he at least attempted to get out of her view before that could happen.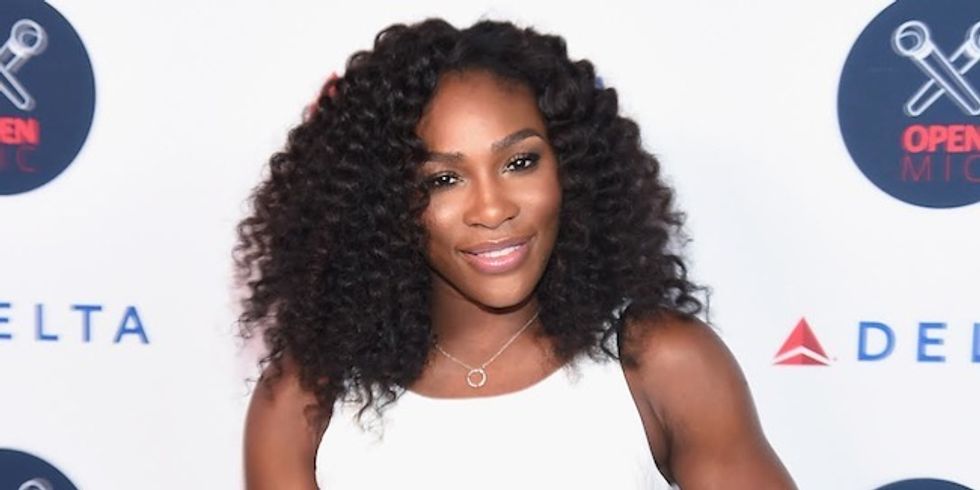 You can also watch Ms.Williams' heroism in real time in this glorious surveillance video of the chase.
All Hail Lady Serena, Chair Leaper and Vigilante of the People.