Serena Williams and her sister Venus Williams went face to face at the U.S. Open on Friday night. Among the audience were former San Francisco 49ers Colin Kaepernick and Eric Reid. Williams told Associated Press in an interview that every athlete should be grateful for the two former NFL players who led a series protests against social injustice — specifically police brutality and racial inequality — by bending down on one knee on the field during the American national anthem.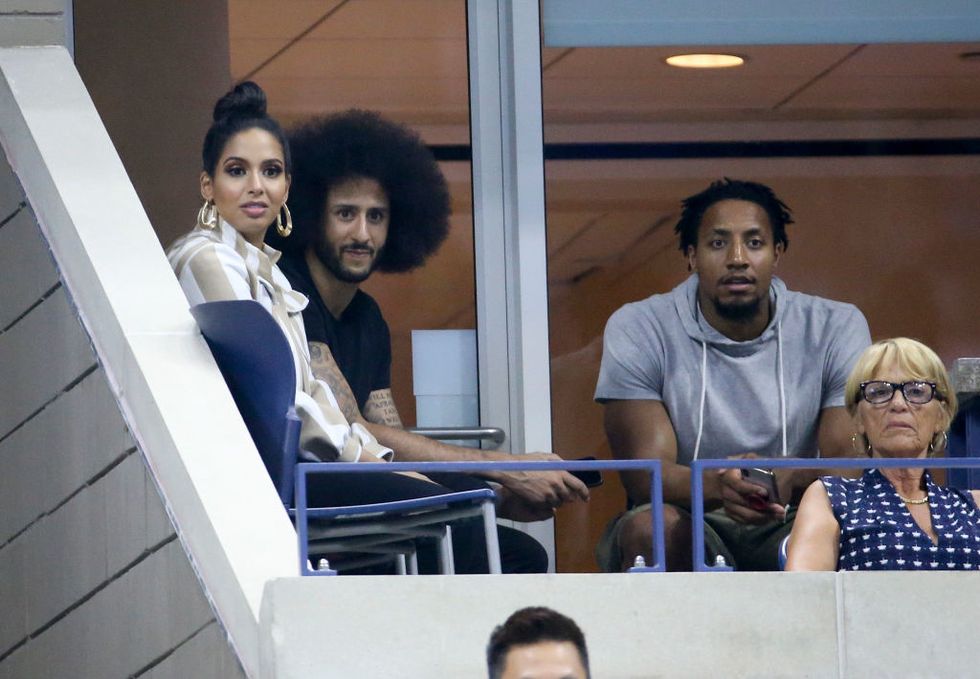 "I think every athlete, every human, and definitely every African-American should be completely grateful and honored how Colin and Eric are doing so much more for the greater good, so to say," Williams told AP. "They really use their platform in ways that is really unfathomable. I feel like they obviously have great respect from a lot of their peers, especially other athletes, people that really are looking for social change."
Although the tennis player — who beat her sister in the game 6-1 and 6-2 in the third round — didn't notice that the Kaepernick and Reid were in the audience, she later met them after the match. Kaepernick posted a photo of his niece with the tennis superstar. He, too, was grateful for WIlliams, tweeting, "Took my niece to see @serenawilliams and @venuswilliams play tonight with @E_Reid35 at Arthur Ashe stadium. Lani lost it when Serena surprised her after the match!!! Thank you so much Serena!!!"
Sign Up For The Morning PAPER