Selena Gomez made an unexpected return to the spotlight last night, accepting the award for Favorite Female Artist at the American Music Awards. Earlier this year, the singer took a hiatus from public life and canceled the last leg of her Revival tour to address her lupus, and then reportedly checked herself into rehab to address her depression, anxiety, and panic attacks. The last time Selena took the AMAs stage in 2014, she performed "The Heart Wants What It Wants," opening with a sobbing monologue about her tumultuous relationship with Justin Bieber. It was intense.
As she took the stage to accept her award this year, she referred to the 2014 incident right out of the gate, saying, "In 2014, this stage was actually the first time that I was authentically, 100 percent honest with all of you. I think it's safe to say that most of you know a lot of my life, whether I liked it or not."
She went on to unflinchingly address the emotional turmoil that precipitated her hiatus, saying:
"I had to stop. 'Cause I had everything, and I was absolutely broken inside. And I kept it all together enough to where I would never let you down, but I kept it too much together, to where I let myself down. I don't want to see your bodies on Instagram, I want to see what's in here. *puts hand on heart* I'm not trying to get validation, nor do I need it anymore."
She concluded by thanking her fans, and expressing her gratitude to be able to do what she loves every day. I think Gaga's reaction shot pretty much sums it up: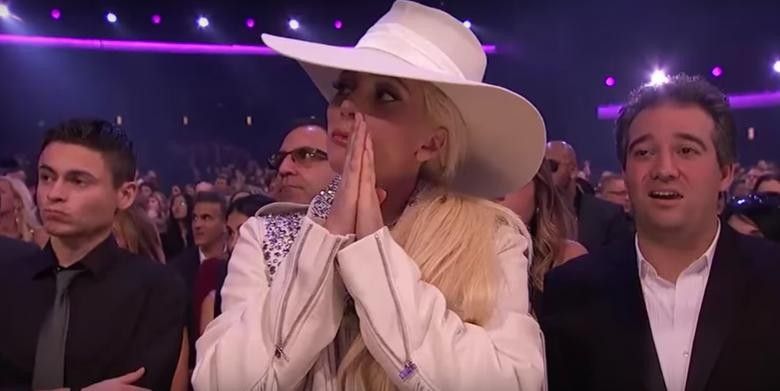 You go Selena.
Watch her full speech below...
splash image via Youtube