Seinabo Sey is becoming a pop star, but she doesn't sing about crushes or clubbing. The Swedish-Gambian singer's breakout single, "Younger," features a contemplative hook in which Sey urges herself to take a risk -- "You ain't getting any younger, are ya?" she chants. Sey's lyrics, delivered in English over heavy beats, often feel anxiously self-reflective as she pressures herself to forgive, to stick up for herself, to work harder.
"I wrote it in a period of my life where I probably needed advice more than anything," Sey, who lives in Stockholm, explains. "I lacked that figure to give me advice. [The lyrics] were just little notes to myself and things I wanted to remember and things I wished somebody would have said." The three years Sey spent preparing her debut album, Pretend, were turbulent and it shows in her lyrics: "I'm lost with no cause," she sings mournfully in "Words." "I needed some peace, someone to believe." Pretend is a series of electro-pop anthems for a girl battling her quarter-life crisis: losing her father, struggling with a difficult relationship, and transitioning the success of a hit single into a full album. Sey's in a happier space now -- she recently turned 25, is writing new songs and is touring with X Ambassadors next month.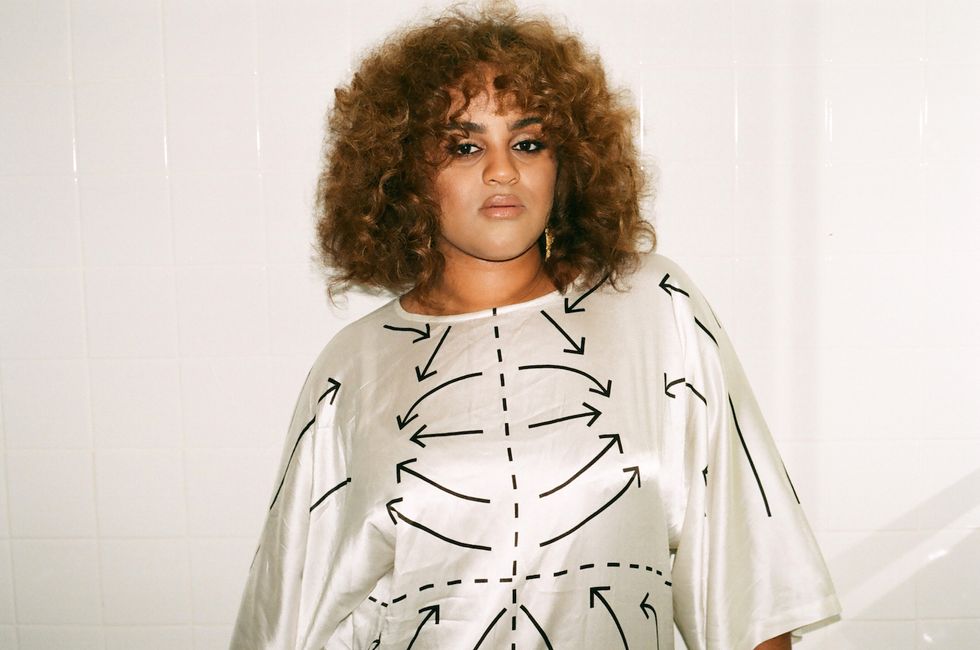 This (and splash photo) by Atisha Paulson

Pretend is produced by Swedish beatsmith Magnus Lidehäll, who was already known for his work with pop behemoths like Britney Spears when Sey approached him about collaborating. When she was 19, the singer emailed him a copy of an EP she'd made, never thinking he might answer. But Lidehäll wrote back. "He played me the most complicated shit; he played me Kate Bush and my mind was blown," Sey recalls. Soon they were collaborating, she sending him voice memos of vocals and him responding with beats (the robotic voice that chants "younger, younger, younger" in Sey's hit single is a manipulation of the vocal track she recorded on her iPhone for Lidehäll).
"He doesn't care about my voice that much, which makes it interesting," Sey says. "He's like, 'Let me drive over this voice with my beat, I don't really give a fuck.' That sounds harsh but that's kind of the feeling of it and I love that."
Sey grew up in Sweden and Gambia, and discovered music on MTV rather than in her parents' collection of soul, reggae, and a bit of Bjork. Although her father, Maudo Sey, was a Gambian musician, her early concert memories are of Destiny's Child. A few days before our conversation, Sey fired off several celebratory tweets about Beyoncé's new single, "Formation." At first, she laughs when I bring up the tweets. "I like tweeting about Beyoncé more than myself," she jokes. But Sey gets choked up when discussing the radical message of black female self-acceptance and solidarity she sees in "Formation."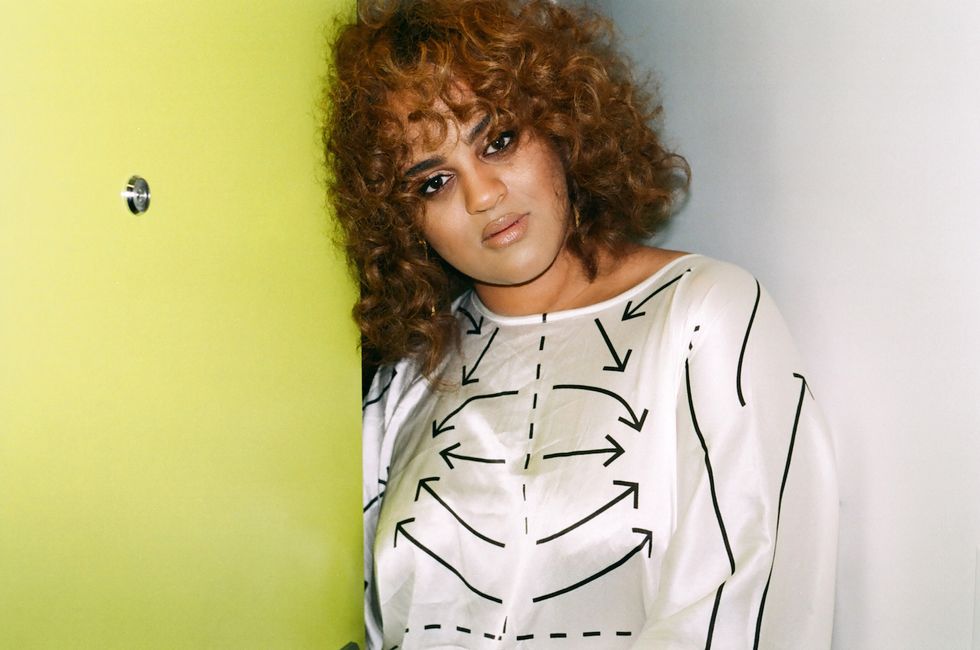 Photo by Atisha Paulson

"It makes me want to cry when I talk about it. I'm so, so eternally grateful," she says -- and it sounds like she really might cry. When artists like Beyoncé and Kendrick Lamar make it a point to address topics like black empowerment, #BlackLivesMatter or police brutality in their work, it feels like permission for musicians like Sey to find their political footing. It's not lost on the singer that taking risks -- sonically, lyrically, politically -- can be met with wariness from record labels. But, she says, "when an artist like Kendrick Lamar gets 11 Grammy nominations, I can go to head of whatever label -- even though I have a super-nice label -- and go like, 'Look, this kind of weird jazz hip-hop that we were kind of ignoring or thinking was too complicated got all the Grammy nominations.'"
Despite any resistance she's faced in the industry, Sey continues to push for representation in her own work. "Visually, I always try to incorporate as much of African heritage and particularly Gambian heritage that I really adore," Sey explains. "We think a lot about the black, the Afro-American experience, but there's a whole continent of black people that are systematically pressed down. I find I know more about the civil rights movement in America than I do about any kind of struggle going on in Africa. I want to know more, and what I learn, I want to share."
These conversations about representation in pop music present an opportunity, and, after all the pep talks Sey gives herself on Pretend, she won't be missing it.
Hair by Jillian Halouska at Bryan Bantry Agency / Makeup by Camille Thompson

You May Also Like