Our fall culture calendar has been packed with reminders of NYC days-gone-by: a memorabilia show about the 70s "downtown decade," a gallery exhibition on 80s "nightlife activism," and MoMA PS 1's "Greater New York" take on '70s and '80s artists.

Art book publisher Prestel jumps into the fun with "Unforgotten New York," a 190-page book of photos and accompanying text by David Brun-Lambert covering the "legendary spaces of the twentieth-century avant-garde," or as Lawrence Weiner describes them in the book's foreword: "Pockets in the night of places where the syntax was that of all your aspirations."  Those "pockets" include nightclubs like the Mudd Club and Copacabana, art venues like The Kitchen and 80 Wooster, and artist's studios including Jean-Michel Basquiat's.  The photos aren't just archival shots of the locations mentioned -- though there are some of those -- but are beautiful photos of what the spaces look like now, taken by the London-based photographer John Short.  Here's a taste: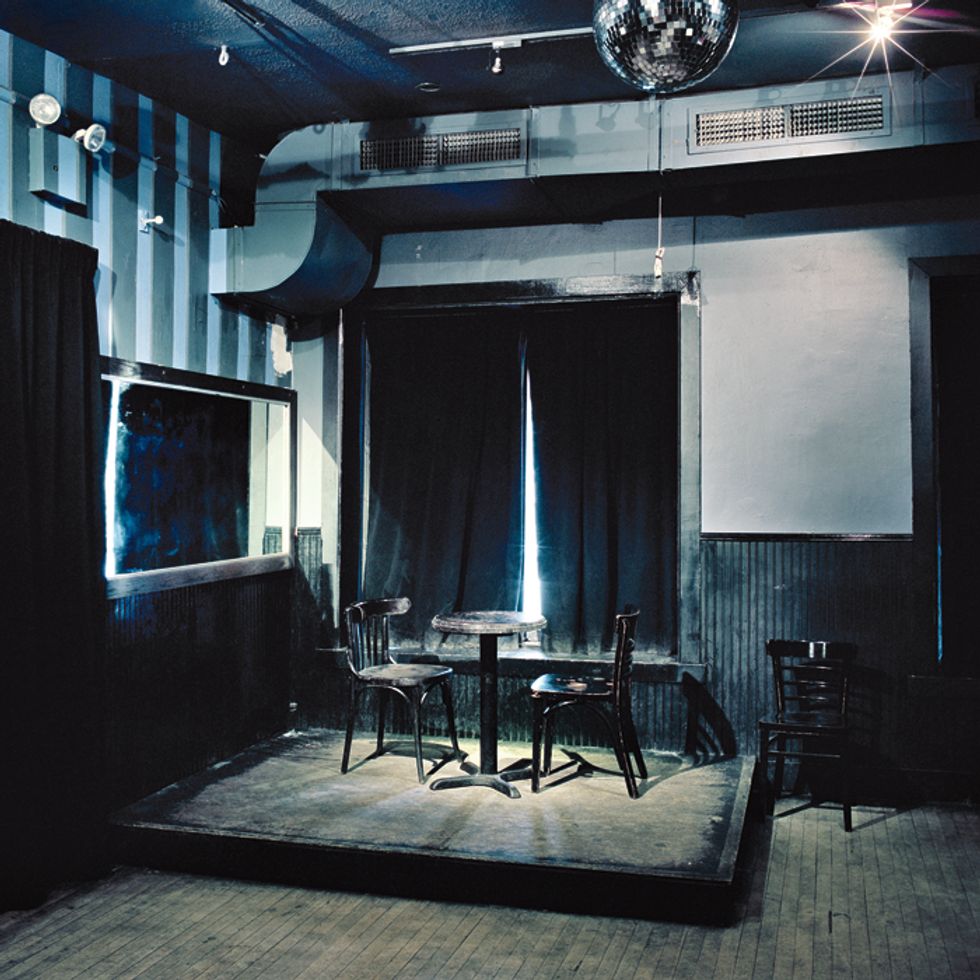 It's now Jesse Malin's bar Niagara (above), but in the early 80s this was A7 -- NYC hardcore heaven or, if you'd prefer, hell.  Everybody from Bad Brains to Minor Threat played at this notorious den of mayhem at the corner of Avenue A and 7th Street. The spot recently lived-up to its notoriety when Jimmy Fallon found himself in the middle of a brawl there last year. -- G.P.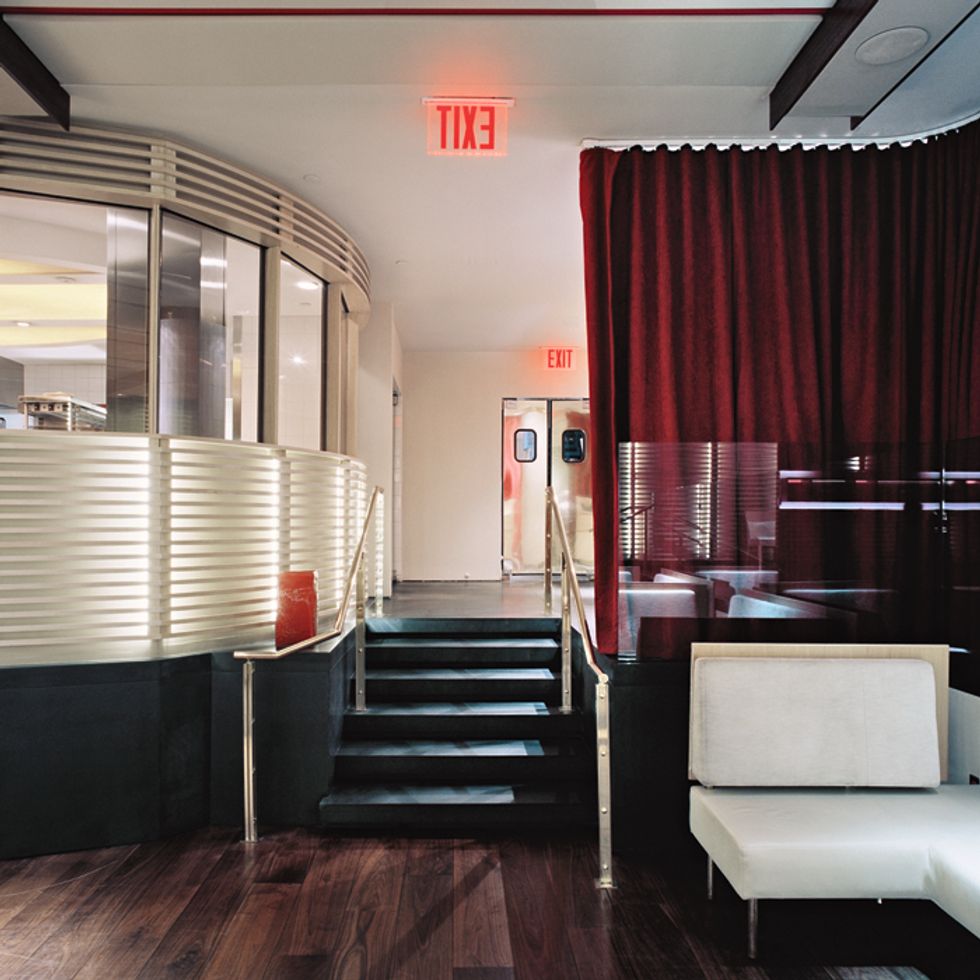 As Barry Manilow said, the Copacabana was once "the hottest spot north of Havana."  Opened in the '40s with big bands and chorus girls, it became a stage for the Rat Pack in the '50s and a mecca for Motown and salsa aficionados. Susanne Bartsch moved her weekly party up to the East 60th Street location in the late '80s. Above, it's the now-shuttered restaurant Rouge Tomate. -- G.P.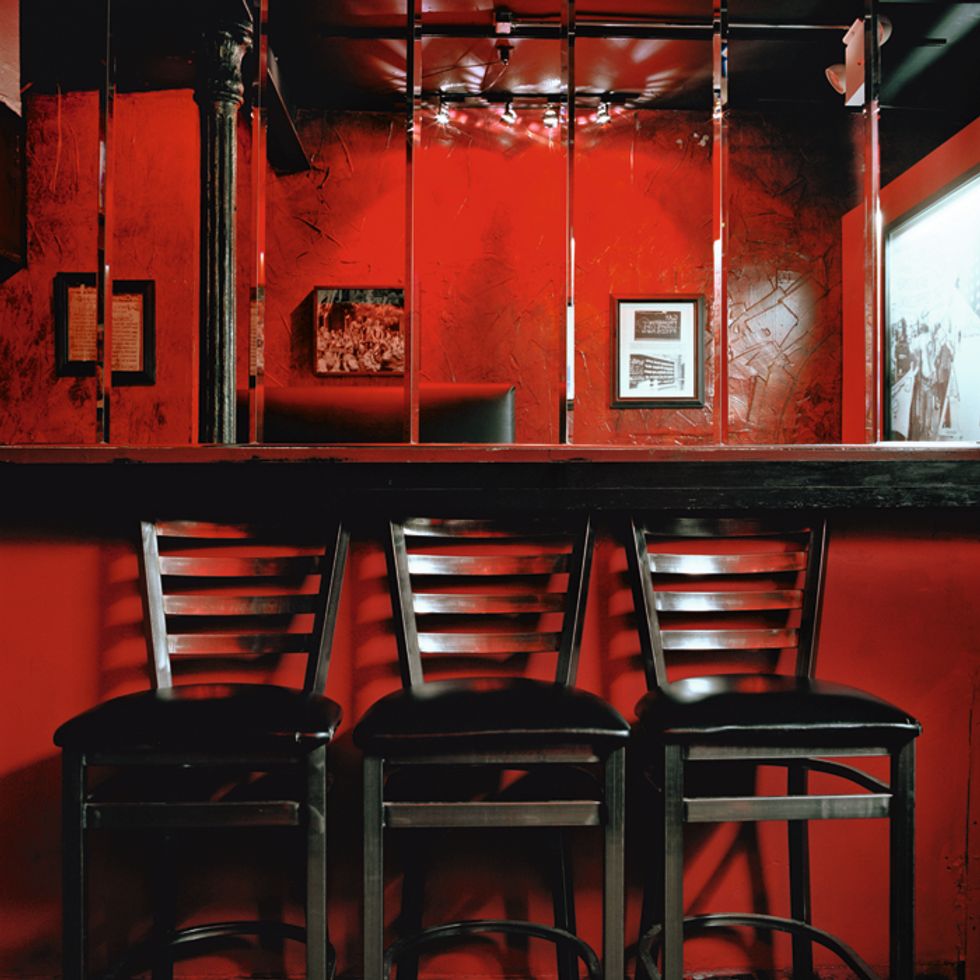 The Stonewall (above) is still open down in the Village at 53 Christopher Street, so make sure to check it out before it too disappears. It opened in 1967, and the riots that brought it infamy took place in June of 1969. -- G.P.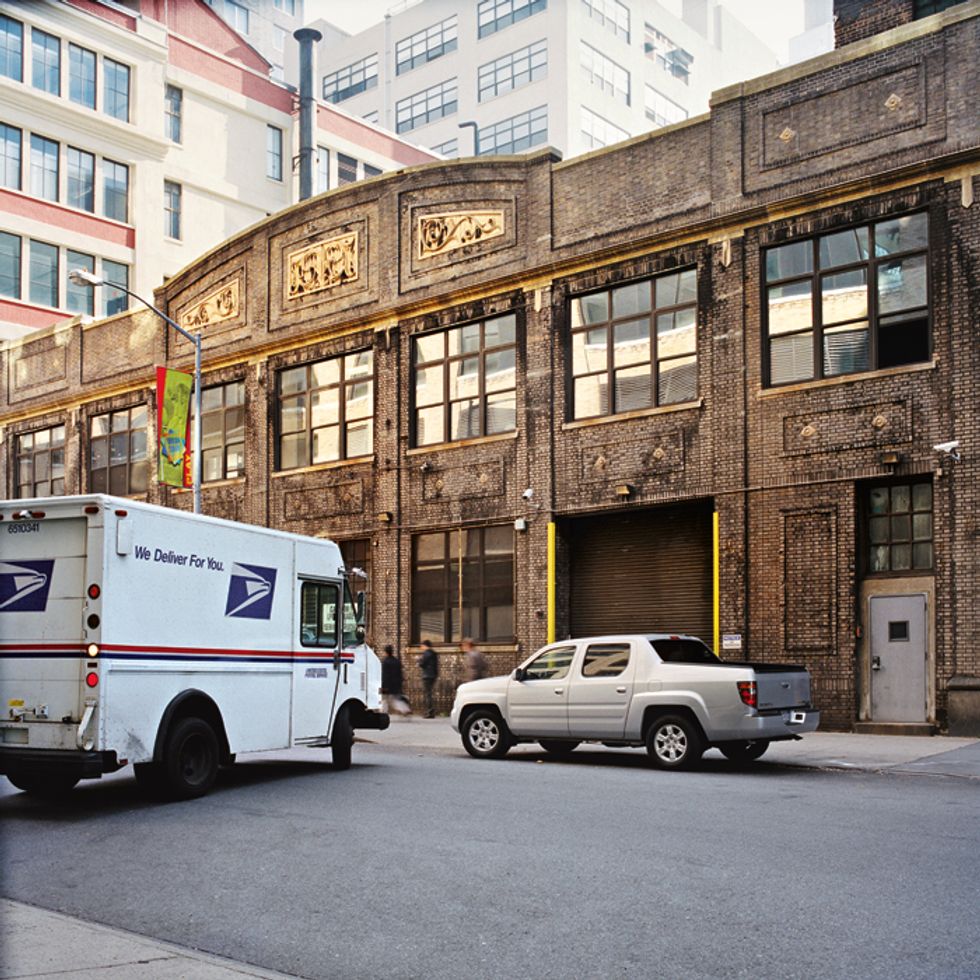 If you were a member if this "private" club, you had a tiny wrench attached to your key chain that you showed to the doorman and walked up a long ramp to the cavernous, second floor dancefloor of the Paradise Garage.  This is what it looked like from the outside -- and still does today, but I'll bet you won't be hearing Gwen Guthrie coming through the walls if you stroll by on Saturday night.  Opened in 1977 and closed in 1987.-- G.P.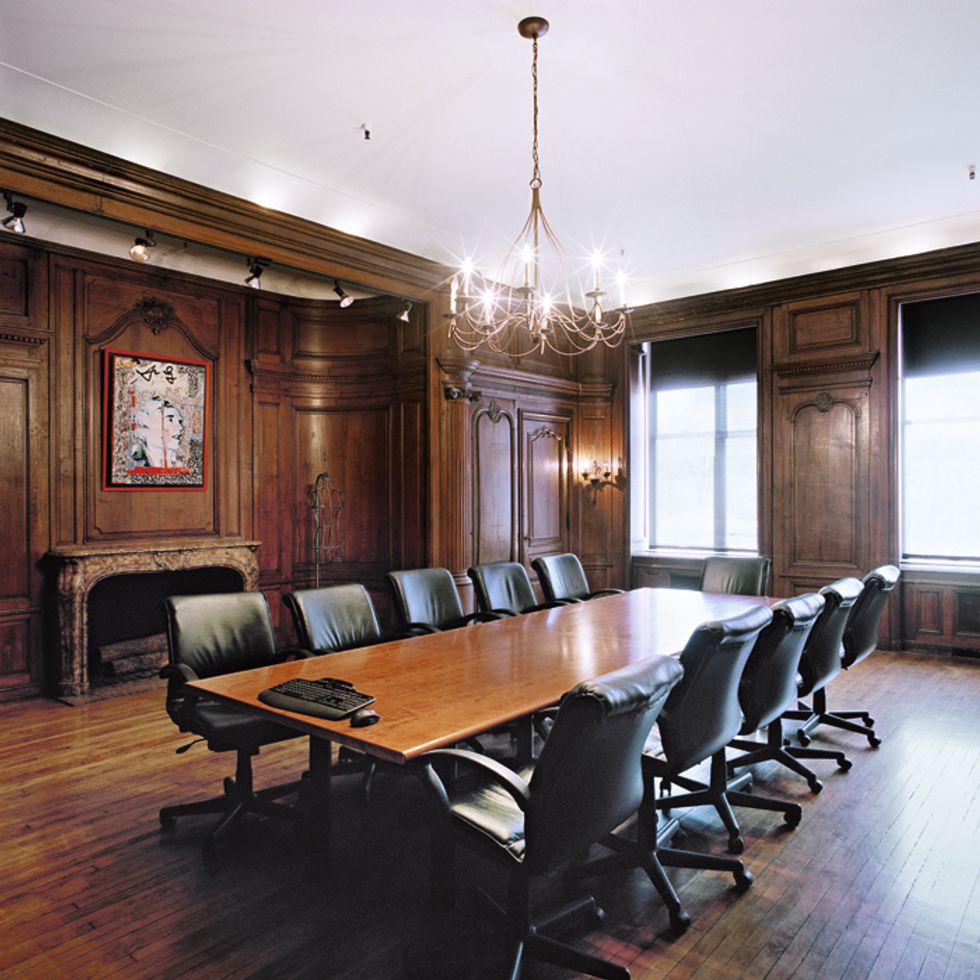 This is the boardroom of the third incarnation of Andy Warhol's "Factory" on the corner of 17th Street and Broadway.  He moved his base of operations there in the early 70s, from the Decker Building on the west side of Union Square.  The last "Factory" was on East 33nd Street, next door to PAPER's current office.-- G.P.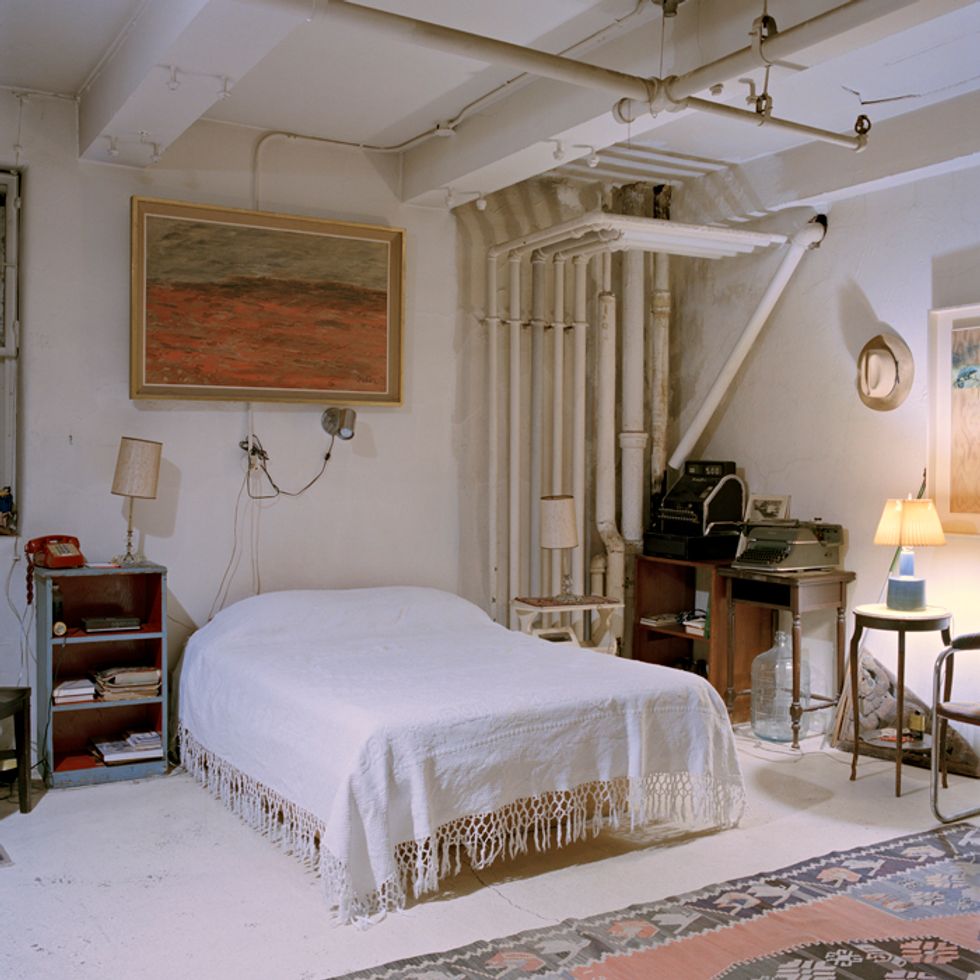 I never went to William Burroughs' "Bunker," but I've heard stories -- usually involving lots of drugs.  (If you're curious, check out Barry Miles fantastic bio.)  This (above) is supposedly pretty much what his bedroom looked like back in the day.  The address is 222 Bowery on the LES in the gym of what had been a YMCA, where he lived on-and-off through the 70s before moving to Kansas in '81. John Giorno took it over in '97 when Burroughs died. -- G.P.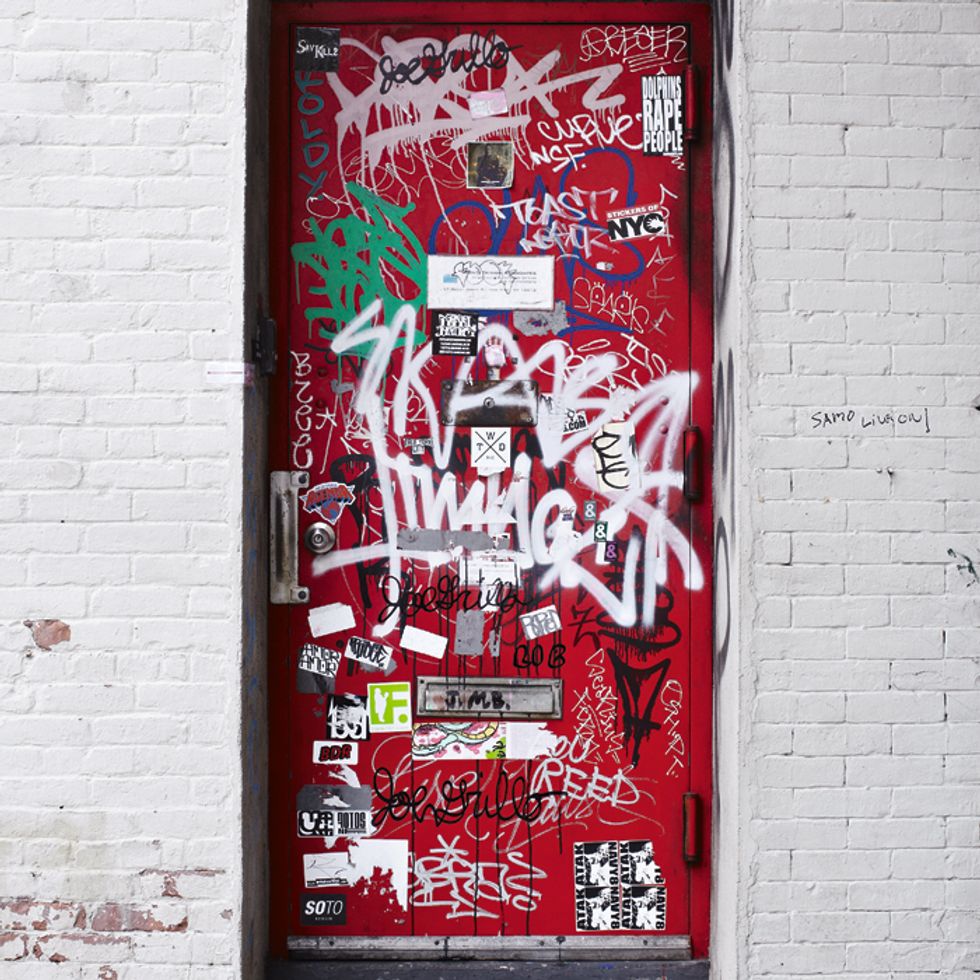 Here's the front door to a two-story building at 57 Great Jones Street that was once the studio/home of Jean-Michel Basquiat.  My office at Profile Records was just down the block, and he came by one day with a mangled royalty check for "Beat Bop" that didn't survive the laundry and needed to be re-issued.  The space was actually owned by Andy Warhol, but Basquiat lived there until he died in August of 1988 -- one year after Andy. -- G.P.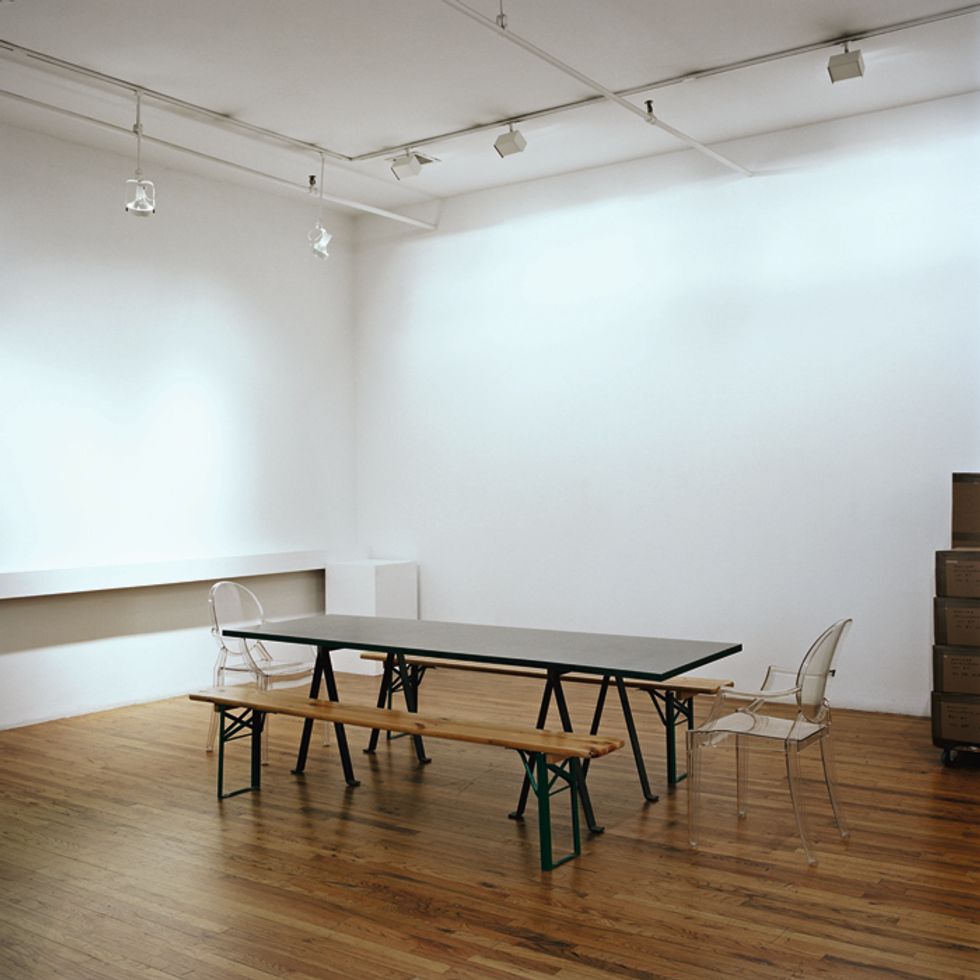 The Kitchen on West 19th Street is one of NYC's most acclaimed, non-profit arts organizations and it's been around since 1971. It started in the kitchen of the Mercer Arts Center, but moved out in 1973 when that building collapsed on the night of August 3. Here's a shot of their second space at 59 Wooster Street where they were located until 1986. -- G.P.