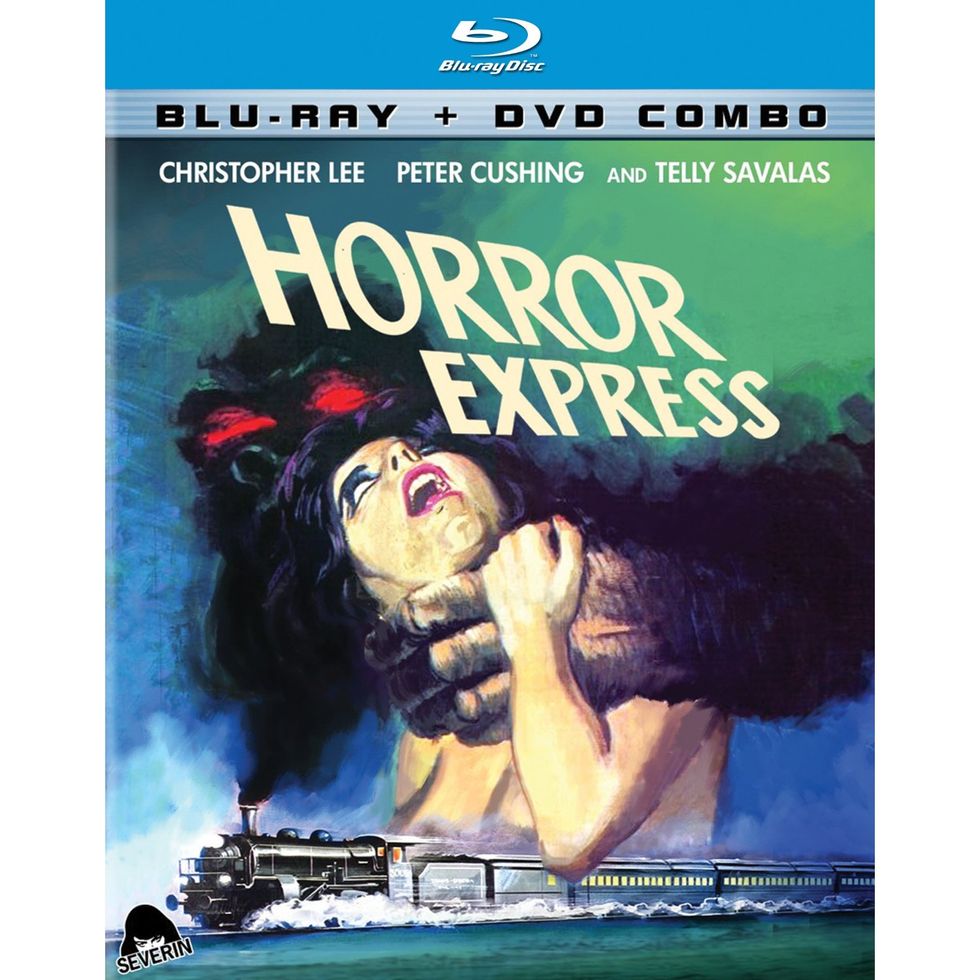 Out now in a sensational Blu-ray/DVD combo is the first-rate sci-fi/horror film
Horror Express
(Severin). This 1971 film begins in Manchuria, where an archeologist (
Christopher Lee
) thinks he has discovered the missing link buried in ice. Transporting it back on the Trans-Siberian express, the creature thaws and begins killing the passengers one by one (the monster's eyes glow red each time he attacks, which is pretty awesome).
Peter Cushing
plays a fellow scientist, and
Telly Savalas
is a brutish policeman in this excellent chiller directed by
Eugene Martin
. Formatted from the original camera negatives, this re-release looks amazing and comes with plenty of features and extras. If you've never seen it you're in for a treat and if you've suffered through bad, blurry, copies this will be like seeing it for the first time.