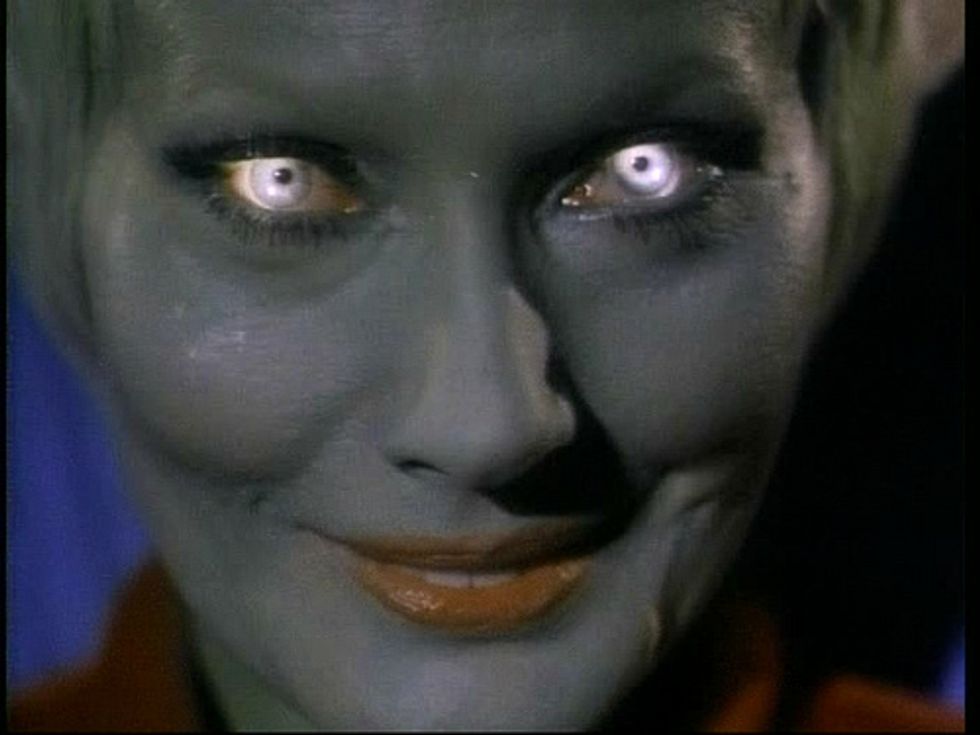 Now available on Twentieth Century Fox home entertainment DVD-on-demand live is
Queen Of Blood
(MGM). This sci-fi 1966 fan favorite came about because producer
Roger Corman
had bought some Russian spaceship footage and writer/director
Curtis Harrington
constructed a story around it.
Basil Rathbone
plays Dr. Farraday, who leads an expedition to Mars to retrieve a downed spacecraft from another galaxy. The only survivor is a lime green-skinned blonde female alien (
Florence Marley
) and unfortunately she feasts on human blood to survive. Handsome
John Saxon
and a young
Dennis Hopper
plays astronauts ordered to bring her back at all costs. "One should not be shocked at anything we find out there." says Dr. Farraday. The late, unheralded, Harrington began working with
Kenneth Anger
on films and graduated to the memorably strange mermaid film
Night Tide,
starring
Dennis Hopper
and
Luana Anders
. His fascinating work also includes the twisty thriller
Games,
starring
Simone Signoret
,
What's The Matter With Helen?,
starring
Shelley Winters
and
Debbie Reynolds
, as well as
The Killing Kind
with
Ann Southern
and
John Savage
.