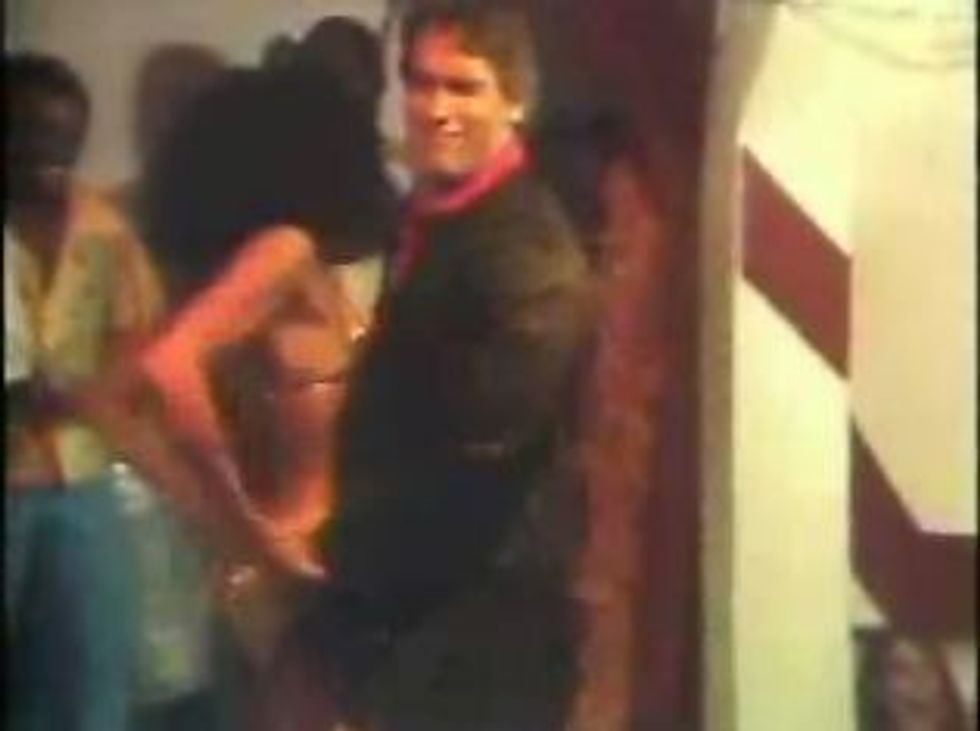 Schwarzenegger is really getting his bona fides in order for a future role, possibly as the Director of Homeland Security. In refusing to grant clemency in the case of Clarence "Tookie" Williams, he's clearly declared his belief in the death penalty. He IS the Terminator in this case, the last resort of a man who was executed last night.

Though the LA Times reports that 70% of the people polled support the death penalty, I find that hard to believe. Or perhaps it proves how totally out-of-step I am with the sentiments of the American public at large.

The electoral path may prove ultimately not to be the best way for Schwarzenegger to fulfill his sex and steroid driven ambition. He would be a perfect appointment for a tough guy position like Homeland Security.

As an antidote to this depressing story, here's a short video of Schwarzenegger in Brazil that says more about the man than I ever could.

In an earlier post I had hopefully declared that Schwarzenegger would pardon Williams. He didn't. It was wishful thinking, I admit.