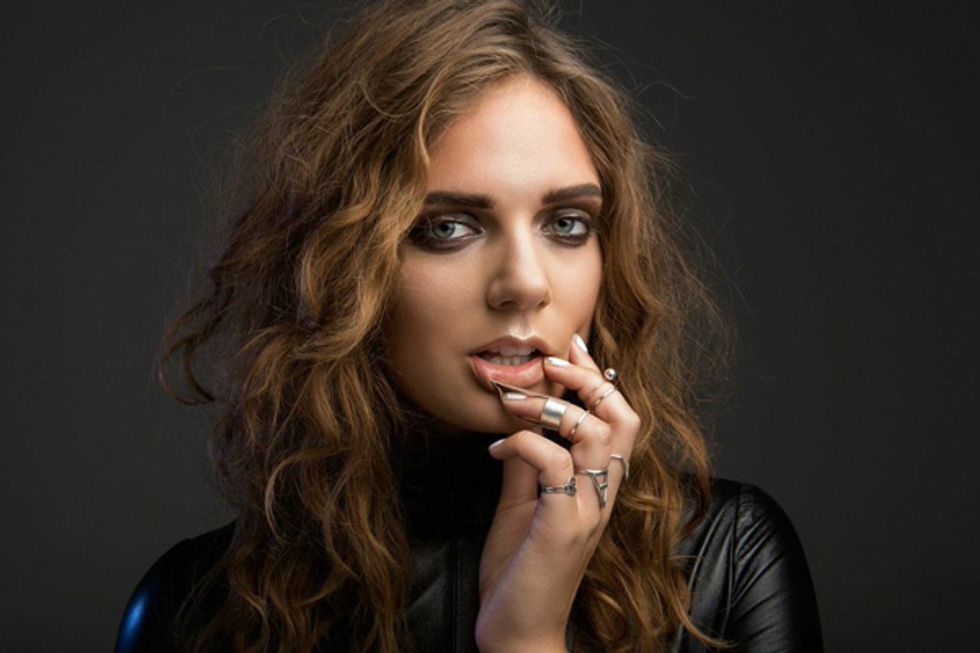 Tove Lo. Photo by Johannes Helje.
26-year-old Tove Lo is cashing in on all her mistakes and not wasting any time on regrets. The Swedish singer first got everyone talking when she released her debut EP
Truth Serum
earlier this year. The EP's single, "Habits," was an introspective, post-breakup unraveling disguised as a club hit. Lyrics from the sad girl anthem include references to the munchies, picking up random men and women, sex clubs, and doing anything to prevent herself from drunk texting her ex. While listening to the song, you might find yourself saying, "Girl, I've been there and I feel you."
In typical 20-something-girl fashion, Tove Lo's music revolves around mistakes, love, sex, and failed relationships. But rather than being boring and predictable, her candid lyrics are emotionally charged and empowering. "I feel like there's something good about being there to say, 'sometimes girls mess up and you don't have to try to be the good, perfect girl,' Tove Lo says during our interview. In a world that is often completely insane, she laments, "there's always that pressure to be kind of sane but you don't always have to be a good girl or act perfectly. You can always correct your mistakes, so don't be afraid to speak your mind."
With love and loneliness as the prevailing theme and lyrics like, "Pick up daddies at the playground/ How I spend my daytime/ Loosen up the frown,/ Make them feel alive," it's easy to think of Tove Lo in comparison to Lana Del Rey, minus the reverence for Americana. "I connect to [Lana Del Rey] for sure," Tove Lo said. "I've tried to write about things other than love and sex and everything around it but I keep ending up there anyway. Everything in the end is about love."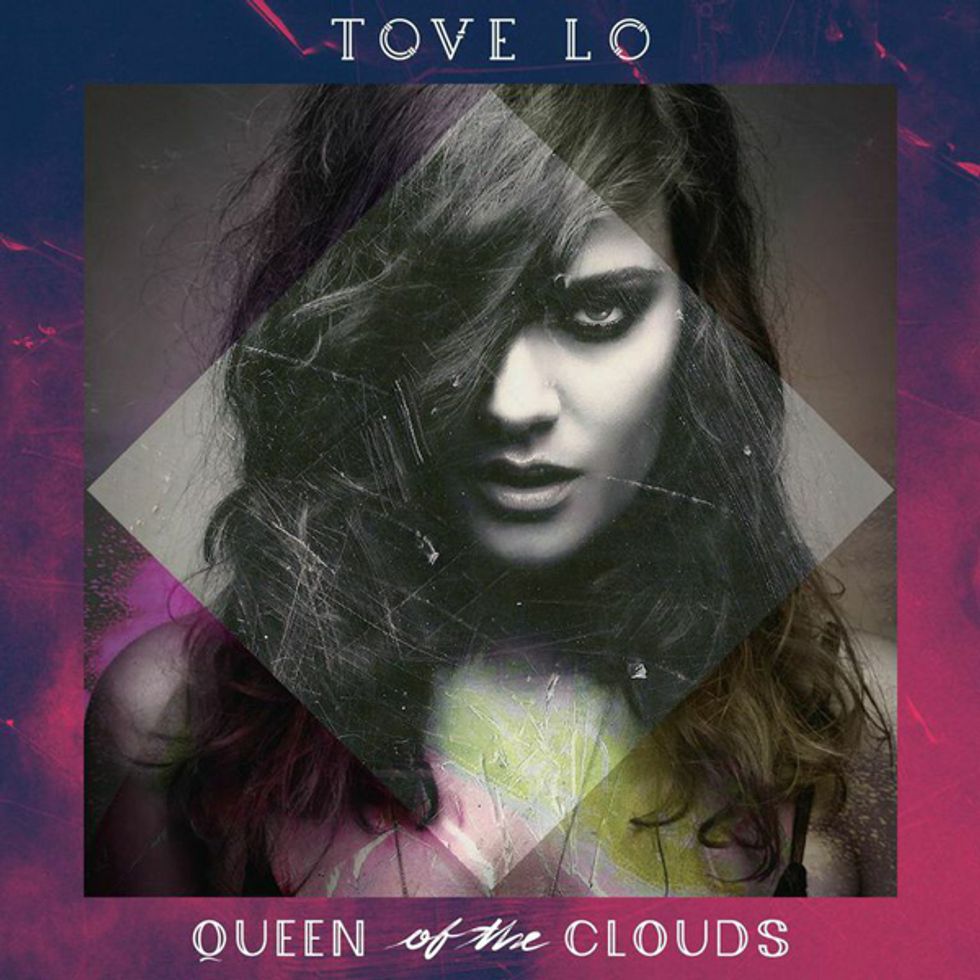 Queen of the Clouds album art.
There will be more confessional pop on the singer's first full-length album,
Queen of the Clouds
, out September 30th via Island Records. The LP is divided into three chapters: The Sex, The Love, and The Pain. "You kind of have the usual patterns of my relationships, pretty much," Tove Lo said with a self-aware laugh. "It's going to be a mix of songs with the darker, "Habits" kind of vibe but there's going to be songs about the good kind of love as well."
Sex and love are always a rich source for waxing dramatic, but "pain" is a strong word for the usual break-up that involves crying while eating cookie dough and watching rom-com's on Netflix. Although for Tove Lo, relationships were always an exercise in destruction, which explains the third chapter of her album. Growing up in a "posh neighborhood in Stolkholm," the singer "always went looking for trouble."
"It was caused only by me -- all the pain was caused by me," she says, laughing. "I think I was just always fascinated with the self-destructive, decadent, Kurt and Courtney kind of love, which was obviously very dark but I just always found that fascinating."
And not only do Kurt and Courtney influence her relationships, they also influence her music. Though she doesn't hesitate to call her music pop, she says she grew up on grunge. "I was very into Nirvana and Hole but then in high school I started getting into more pop stuff. I was listening to Robyn and Lykke Li and all these Swedish electro girls and I was really inspired by that. I think the fact that they wrote their own stuff [was inspiring] and for the first time I connected the music and the writing. I always saw it as separate but once I saw the connection I wanted to write lyrics."
From there, Tove Lo made the transition from a writer -- penning songs for Icona Pop and Adam Lambert -- to performer. Now that her electro-pop sound has been making waves, she's finding herself under a spotlight that she's not quite comfortable with. "In 'The Love' section [on
Queen of the Clouds
] there's a song called 'Moments' that I'm really proud of. For me, entering this kind of world and going from just being a songwriter to being an artist, suddenly there's all this tension. There's a lot of focus on me that's not connected to the music, like what I look like and what I'm wearing. How my hair is. How my makeup is. The focus shifted from the music to actual things about me. I never used to care so much about my appearance and now I have to. That's been hard for me to get used to. I feel more vulnerable singing about that than I feel about me singing about cheating on someone like in 'Over' on my EP. I feel more vulnerable singing about 'am I enough' than I feel about singing about my mistakes. You're still in charge of making your mistakes but you're not in charge of what people are going to say about you."
But as far as we can tell, only positive things are happening for the Scandinavian singer who's being touted as the next big thing. She can count Lorde and Charli XCX as fans and she's currently on a US tour that's been gaining buzz. Later this year she'll be in Australia with Katy Perry and she'll definitely have something to celebrate when her debut album,
Queen of the Clouds
comes out at the end of this month.