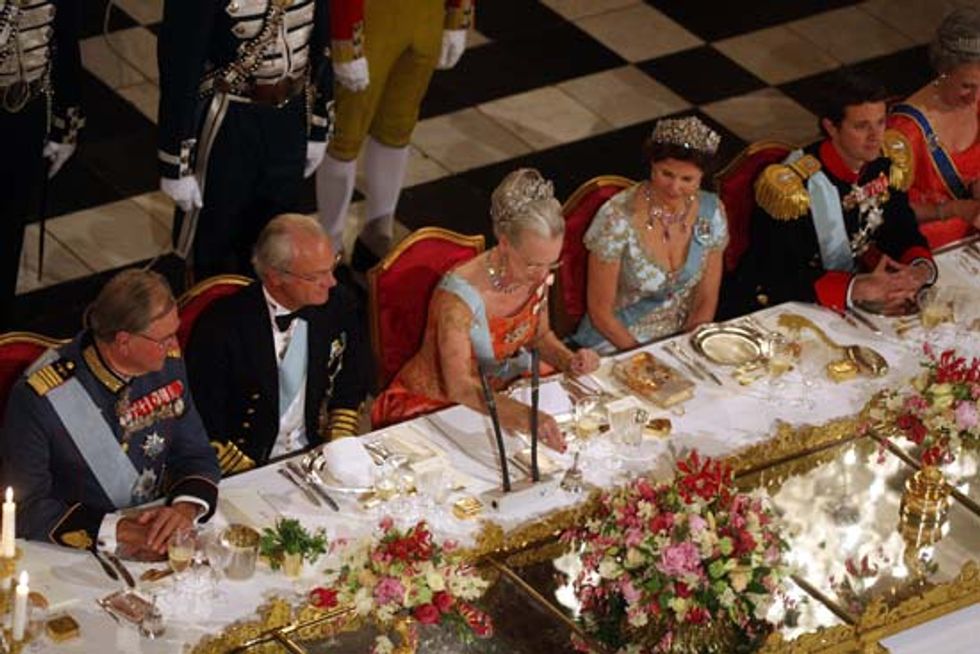 How's this for a royal line up? The King and Queen of Sweden visited their royal cousins in Copenhagen with Crown Princess Victoria in tow. In the photo we see the royals at a gala dinner offered by Queen Margrethe. From left to right: Prince Hendrik, King Gustaf Gustav, Queen Margrethe, Queen Silvia and Crown Prince Frederick. The King of Sweden and Queen of Denmark are cousins, sharing a grandmother, Crown Princess Margaret of Sweden, born Princess of Connaught.
More photo after the jump.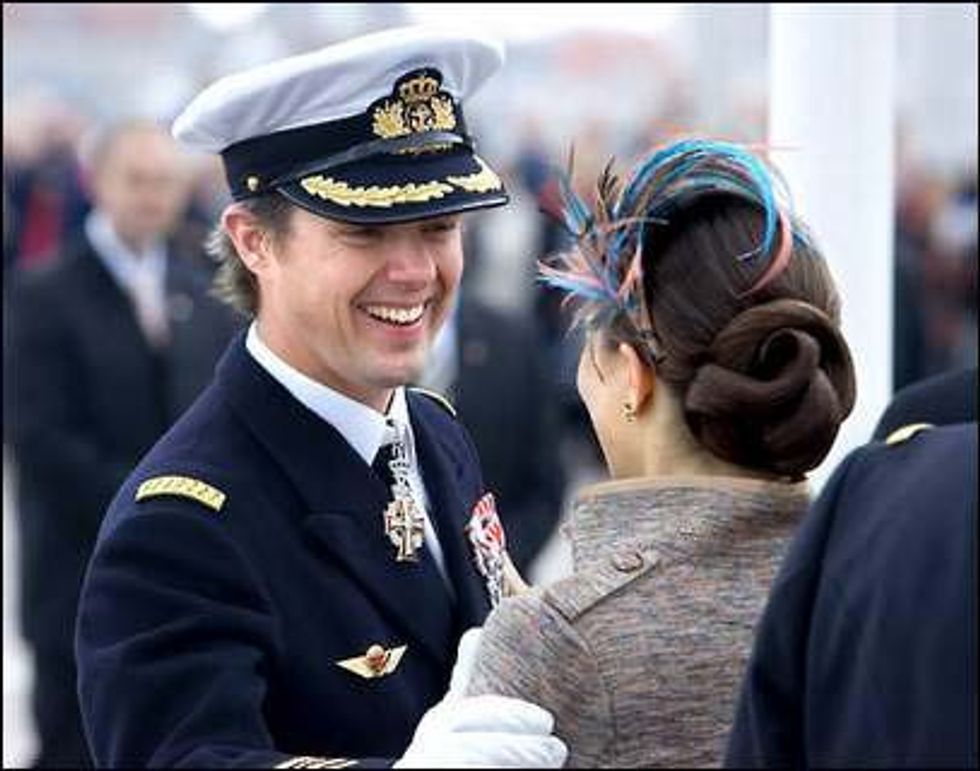 Check out Crown Princess Victoria's hairdo!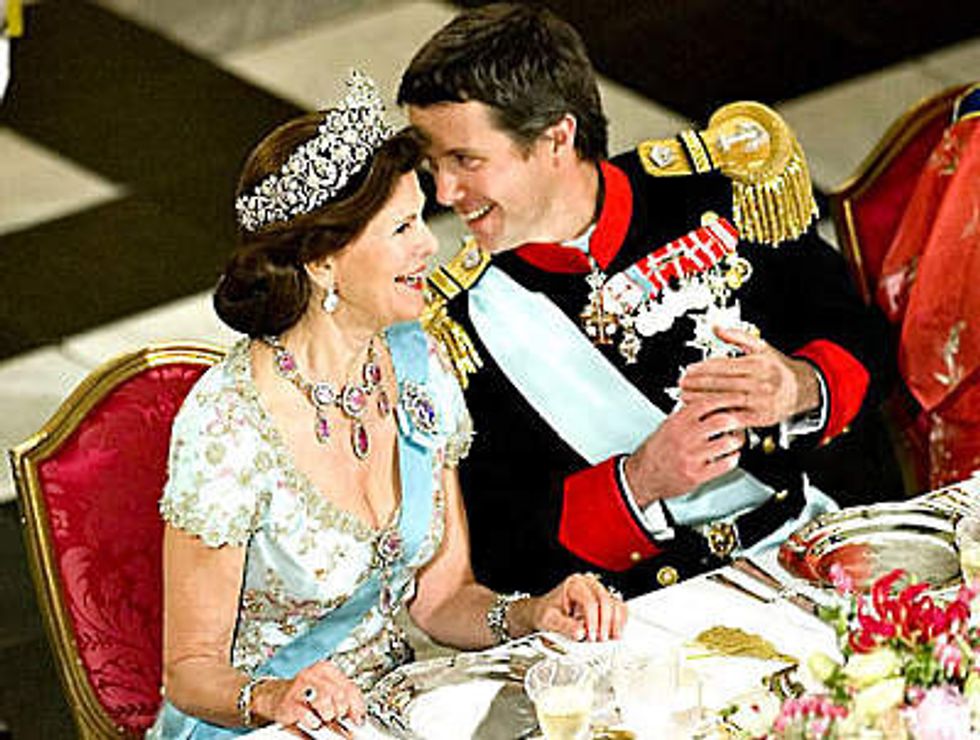 The Queen of Sweden and the Crown Prince of Denmark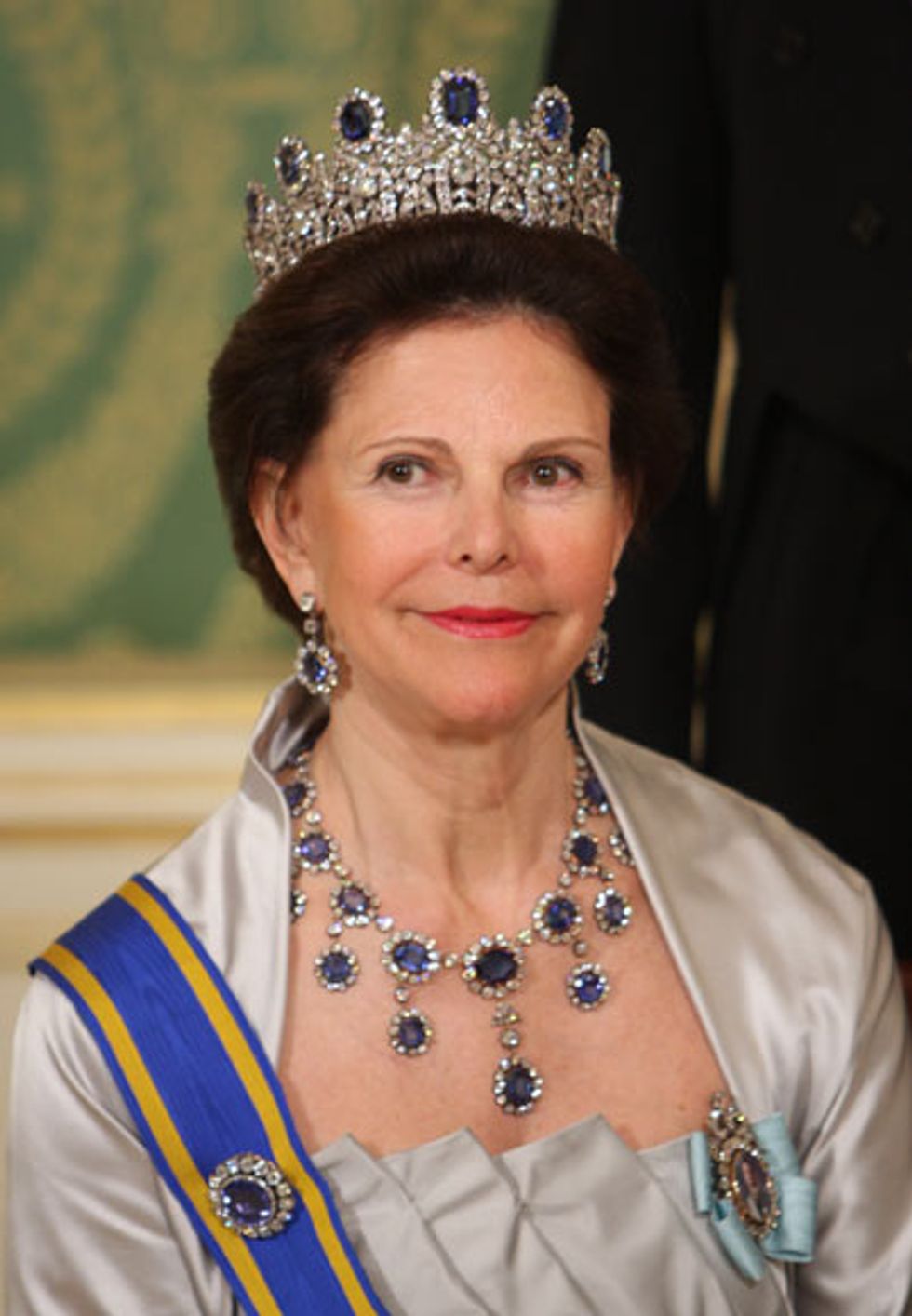 Queen Silvia says Cheers!
Photos from Hola!