"I'm not technical," Sarah Tavel insists. The first female investment partner at Greylock Partners, the Silicon Valley venture capital firm behind some of tech's biggest names (Airbnb, Facebook, and LinkedIn, to be exact), Tavel has almost a decade of experience with some of today's largest and most successful technology companies. "Not technical" seems like misspeak.
Hired into the prestigious Bessemer Venture Partners immediately after completing her undergrad at Harvard, Tavel admits that furiously Googling everything her co-workers said was her professional life preserver. Over time, the business, the logistics, the foreign acronyms -- everything started to come together. "Little by little," she says, "I just ramped up."
During her six years with Bessemer, one particular project caught Tavel's eye: a small team of four people that had just launched a modest photo-sharing platform. Tavel jumped at the opportunity to invest. The team? Pinterest.
"I fell in love with the company," she says with a sincerity that suggests she's not tossing the word "love" around facetiously. In fact, she was so passionate about the start-up that after years at Bessemer, she decided to relocate to what she describes as a "utility-player role" at Pinterest, before eventually becoming a product manager for the company.
"I'm really good at asking the right questions," she explains of her ability to thrive in unfamiliar conditions. "I think that's how I became successful. I still wasn't technical, and yet I was leading the most technical teams at Pinterest. The way that I did that wasn't by faking it; it was just knowing the right questions to ask."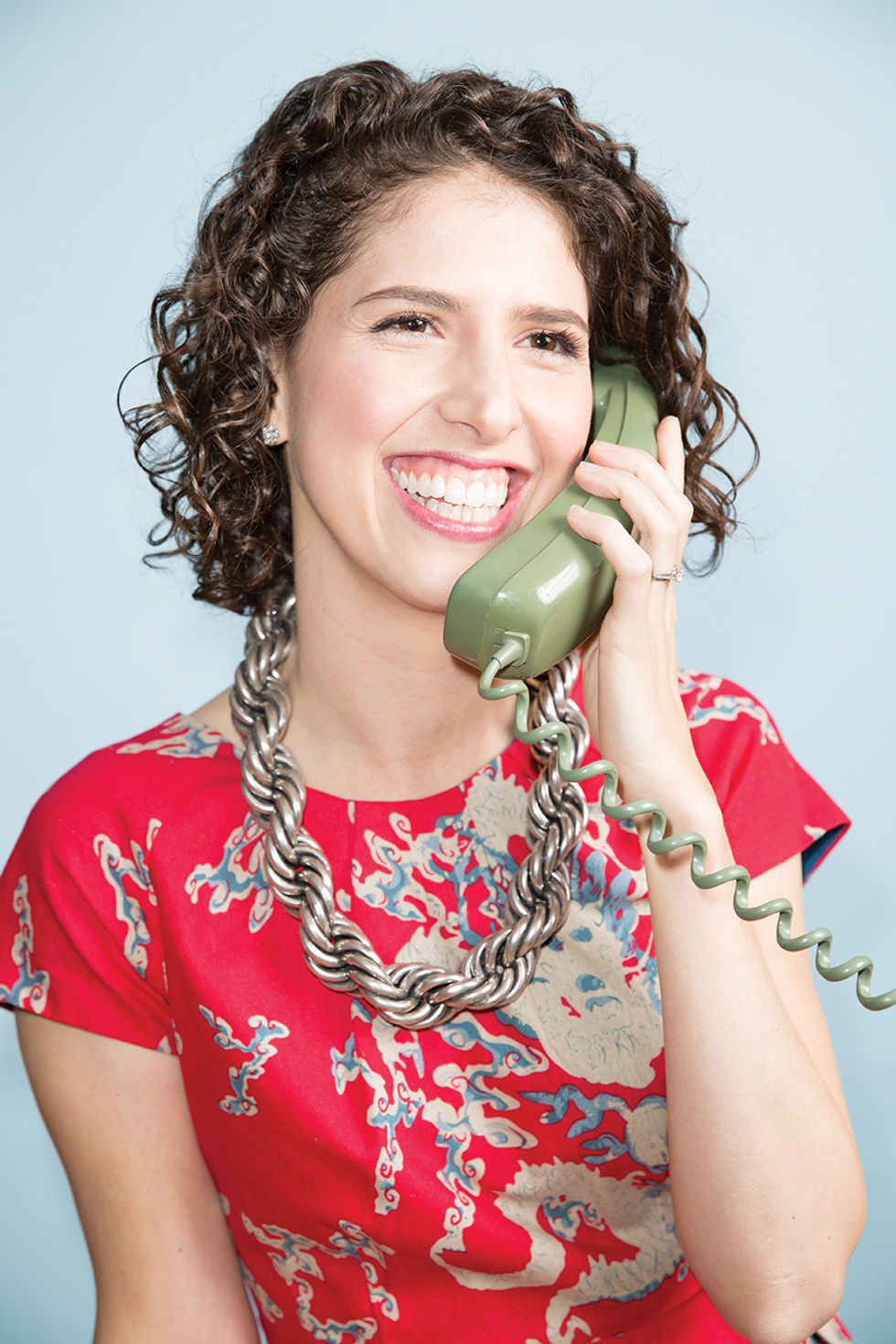 Sarah wears a dress by Dema and a necklace by Dries Van Noten

When the Greylock Partners team came knocking on her door last summer, Tavel knew it was the right fit. She says that it wasn't her previous experience at Bessemer that she considered to be her biggest asset as she transitioned back into the world of venture capital, but her enthusiasm and experiences with Pinterest.
"It was when I invested in Pinterest that I felt for the first time that I saw what an advantage it was to be a woman. I felt like I had insight into the product that I wouldn't have if I wasn't," Tavel explains. Even now, Tavel feels as though this otherness gives her an edge. "I might be interested in companies that other people aren't interested in."
Tech is a notorious boys club, but Tavel insists that she has little trouble holding her own. In fact, the way she describes managing large groups of people, or investing large amounts of money into new ideas, is the way some that some folks might describe spending a pleasant day at school. (She claims that staying curious is a "superpower" of hers.) When asked about the secret to her success, she tells me, "In order to have a learning moment you have to be open to the fact that you don't know."
She smiles widely when she adds, "And I have this relentless desire to learn."
Hair and makeup by Jane Kim / Prop styling by James Whitney for Artist United Agency
Photographic Assistant: Ellie Hogue