During night one of the Democratic National Convention in Philadelphia, comedian/actress/fierce icon Sarah Silverman gave a terrific speech about maintaining her support for Bernie Sanders, but understanding this election cycle is bigger than intra-party partisanship: aka fucking vote for Hillary.
Silverman, alongside Al Franken, delivered a message for the unfathomably stubborn "Bernie or Bust" bros (many of them at the election, heckling HARD) who are refusing to go with Hill:
The two, staving off the "BERNIE! BERNIE! BERNIE!" chants, began chanting "Unity! Unity! Unity!"
Sarah ended her stage time by simply saying, "To the Bernie or bust people: you're being ridiculous."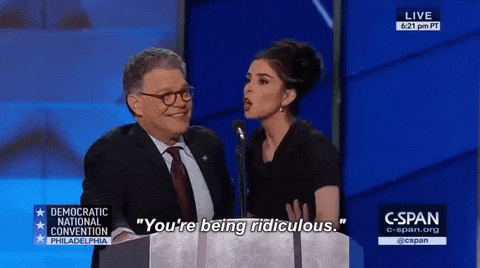 COME TOGETHER, Y'ALL.