New York's SantaCon returns its virulent strain of douchery this coming Saturday, this time crossing the East River to infect the bars of Williamsburg, Brooklyn.
Indeed, the reckoning of hetero horror: crowded train platforms of bros in baggy Santa costumes, loudly trying to figure out which train to take to Brooklyn after pregaming since 10 am.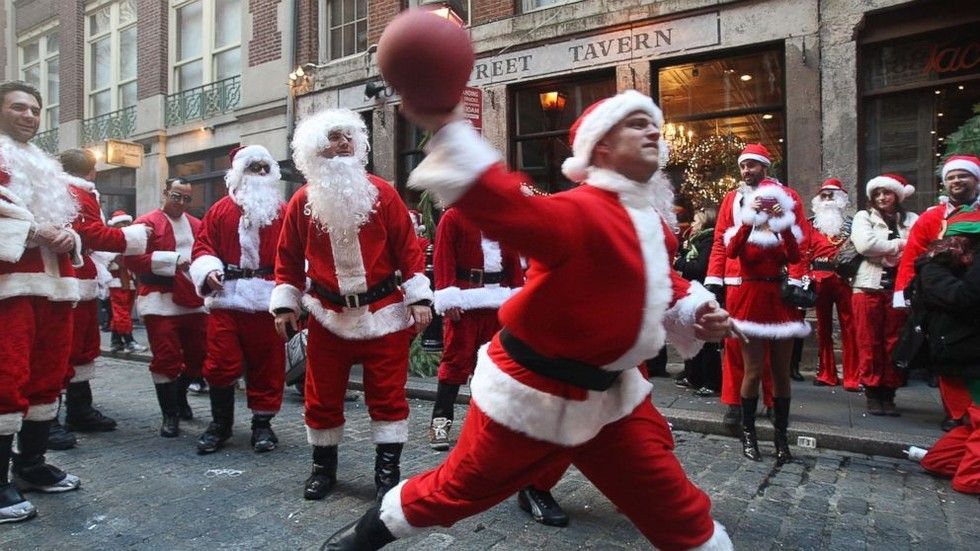 "Are Williamsburg and Brooklyn the same thing?" One should expect to hear.
Those same bros, later in the night, walking a few steps behind their Mrs. Claus-dressed girlfriends, who have their arms angrily crossed.
Those same gals, shouting, "LEXI! NOT THAT BAR!!!!! LEXI???? WHAT ARE YOU DOING?" earlier in the day to one of their confused posse.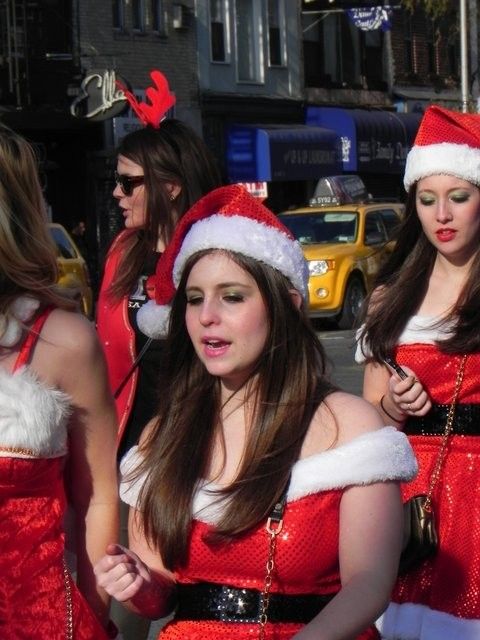 Vomit on the sidewalks; zero available cabs; horrific, Christmas-inspired Instagram puns.
It's pretty much 12 hours of Hell.
According to DNAInfo, the sloppy hordes--"800-1,000" to be exact--will manifest at McCarren Park, on the border of Williamsburg and Greenpoint, Saturday morning.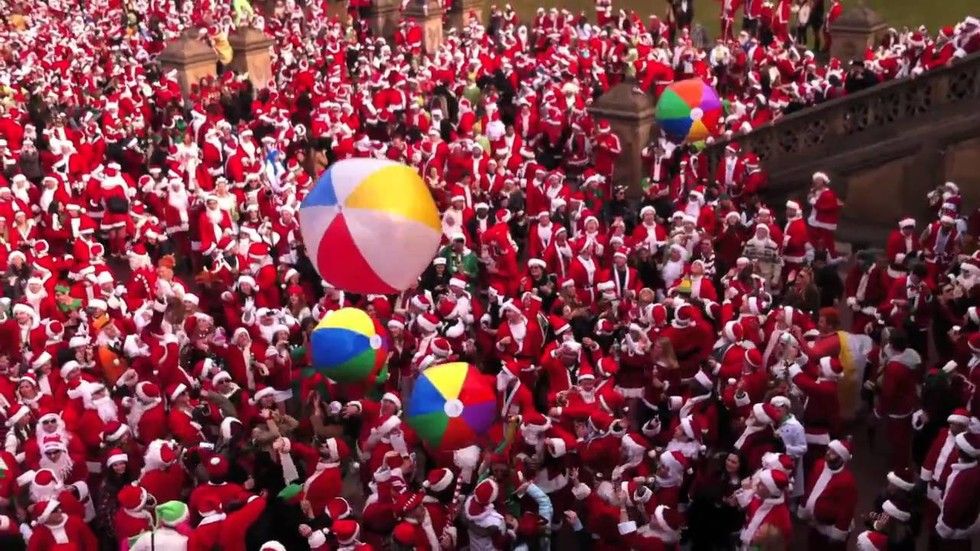 A spokesperson for this heinous festivity ensured the concerned residents of Williamsburg that things will go smoothly:
"Parks has worked with NYPD and the community to ensure the gathering in McCarren to launch this year's SantaCon is safe, orderly and respectful of the local community. SantaCon has complied with all of Parks and NYPD request and we expect a well-organized event."
Thankfully, the NYPD expects the party to move back to its usual path of destruction, the East Village, by the day's end.
If you live within a 1-2 mile radius, your best bet is to stay indoors until night falls, and they've begun to slowly trickle back into the valley of flies and skeletons whence they came.