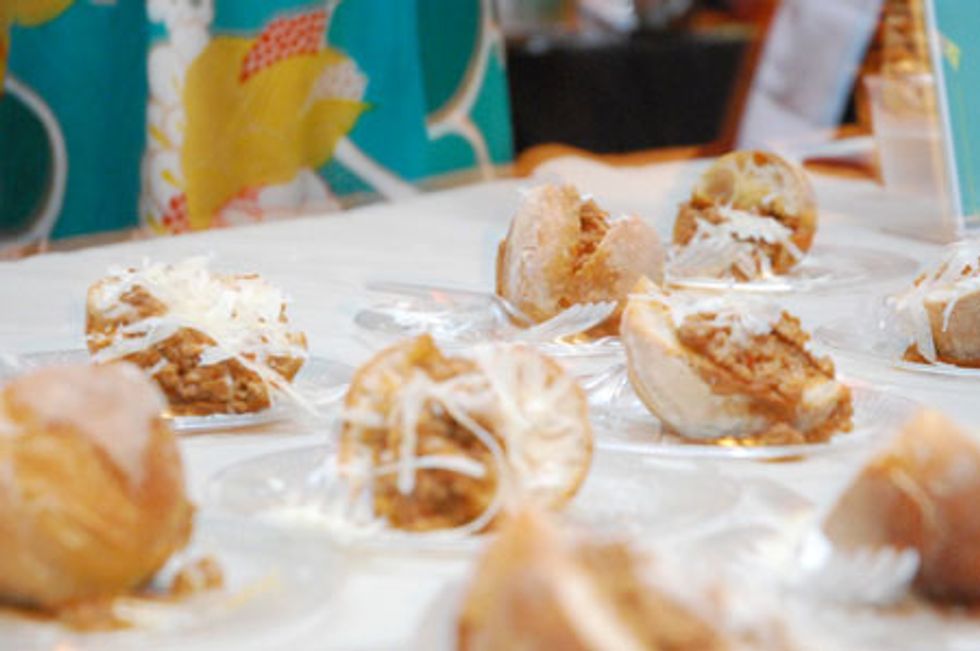 Not too long ago I raved about Porchetta's weekday special ragù sandwich. And although I love the East Village hog joint with all my heart, I may have spoken too soon. Last week at City Harvest's annual Summer in the City restaurant and cocktail tasting, I had the joy of sampling Anfora's lamb ragù sliders, and these petite yet flavorful treats certainly gave their hearty pork brethren a run for their money.




The new sister venture to West Village staple dell'Anima serves up their sliders with a acceptably lower meat to bread ratio than Porchetta's dish, making the dish equally tasty and much easier to consume. The addition of shaved pecorino romano cheese adds a sharp and nutty note to the perfectly spiced, tender meat. These scrumptious panini are served as a "small plate" ($9) and make the perfect complement to many of Anfora's signature cocktails or a glass of kickass Italian wine.




Carnivores looking for the full ragù spread would do their best to compromise: hit up Porchetta for lunch, but when the night falls, (my lonely heart calls...) head over to Anfora for a scrumptious pre-game to remember.