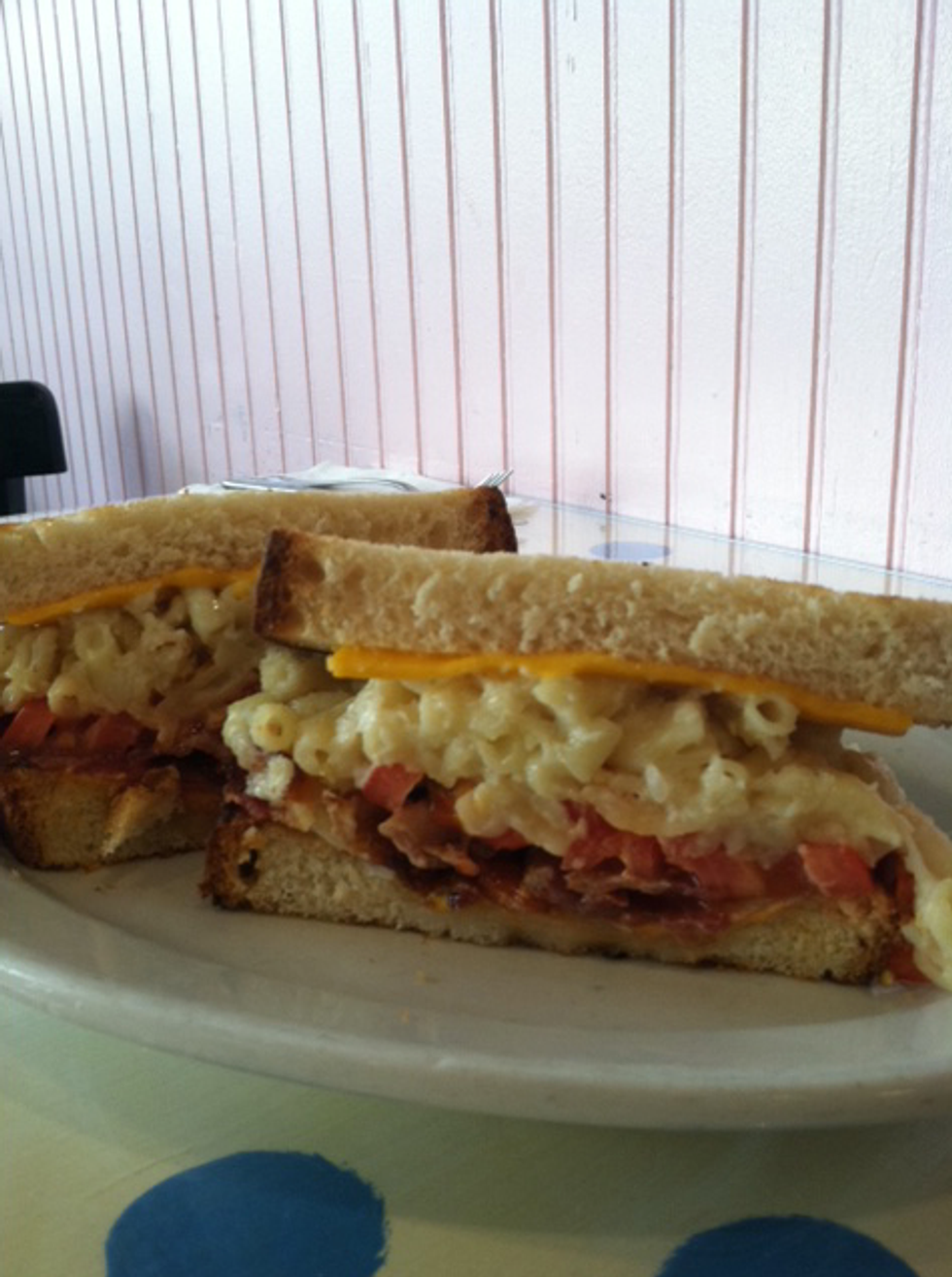 From their behemoth brunch plates to their thick slices of homemade cakes and pies,
Kitchenette
owners
Lisa Hall
and
Ann Nickinson
offer an admittedly indulgent take on comfort food, complemented by their whimsical New England countryside meets old school greasy spoon aesthetic. Case in point: their
mac and cheese BLT
(yes, you read that correctly). "Everyone loves our mac and cheese, so we decided to gild the lily and layer on some bacon and two thick slices of challah toast to heighten the yum factor," Hall explains. The mac is smothered with a four cheese blend of cheddar, smoked mozzarella, swiss and parmesan baked to buttery and gooey perfection. And in case four cheeses weren't enough for you, an additional layer of American cheese on top serves acts as a tasty barrier for keeping rogue noodles from flying off the sandwich.

Kitchenette Uptown
1272 Amsterdam Avenue
(212) 531-7600

Kitchenette Tribeca
156 Chambers Street
212-267-6740