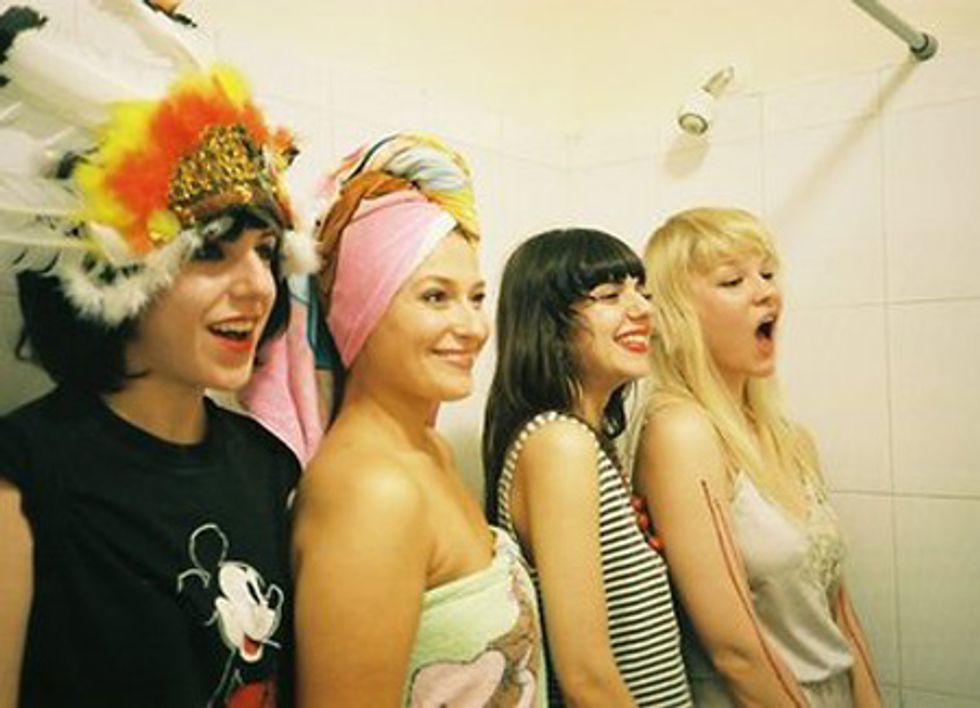 As one who attended sleepaway camp for a whopping eight years of my life and watched Wet Hot American Summer far too many times, I like to think of myself as an expert on the phenomena that result when unassuming kids are rounded up and shipped off for four to eight glorious weeks to remote lakeside locations throughout New England and the Poconos. Thus, I was delighted to hear about the new musical Camp Wanatachi produced by Disney's Bridget Regan and Blue Man Group/Fischerspooner's Ian Pai. Camp Wanatachi is the "largely autobiographical" love story of Titi, "a bulimic slut," and the "angsty, earnest and religious" Jana; the show also includes a slew of acne-faced, triangular-boobed teens dealing with the ups and downs of adolescence at a Christian summer camp. With songs like the "electro-spiritual 'We All Need Jesus in Our Lives' and… the epic and exultant 'Lets All Ride Bareback,'" this hormone-charged motley crew will make you laugh and ponder conceptions about religion and sexual identity in a postmodern age.
Although the musical doesn't open until mid-August, Glasslands Gallery is holding an official Camp Wanatachi Dance Party tonight (!!!) featuring DJs Caroline Polachek of Chairlift, Ben Bromley of Fischerspooner, and Unicornicopia, among others. Take advantage of this one-time (legal) opportunity to get drunk with "summer camp shit" (e.g. smores, friendship bracelets, etc.) and see live performances of songs from the musical before it hits the stage. Dress code is strictly enforced, so bring out those hiking boots, roll down your Soffe shorts, and embrace your inner campfire whore. This is one event you won't want to miss.
Camp Wanatachi is playing at Dixon Place in cooperation with the New York Fringe Festival August 15th, 16th, 18th, 28th, and 29th. Tickets are $15 and can be purchased online at www.FringeNYC.org or by calling (866) 468-7619. Glasslands is located at 289 Kent Ave. between S. 1st and S. 2nd. Doors open at 9pm, cover is $6.