Cut Copy Paste
Chitose Abe knows how to go full Frankenstein. Season after season, the designer's Sacai brand has become eponymous with a hybridized mish-mash of fabrics stitched together with expert craftsmanship. For spring 2019, that meant denim fused with tuxedo shirts cobbled together with bits of madras cotton and so many other crazy combinations that toed the line between clownish and chic with ease.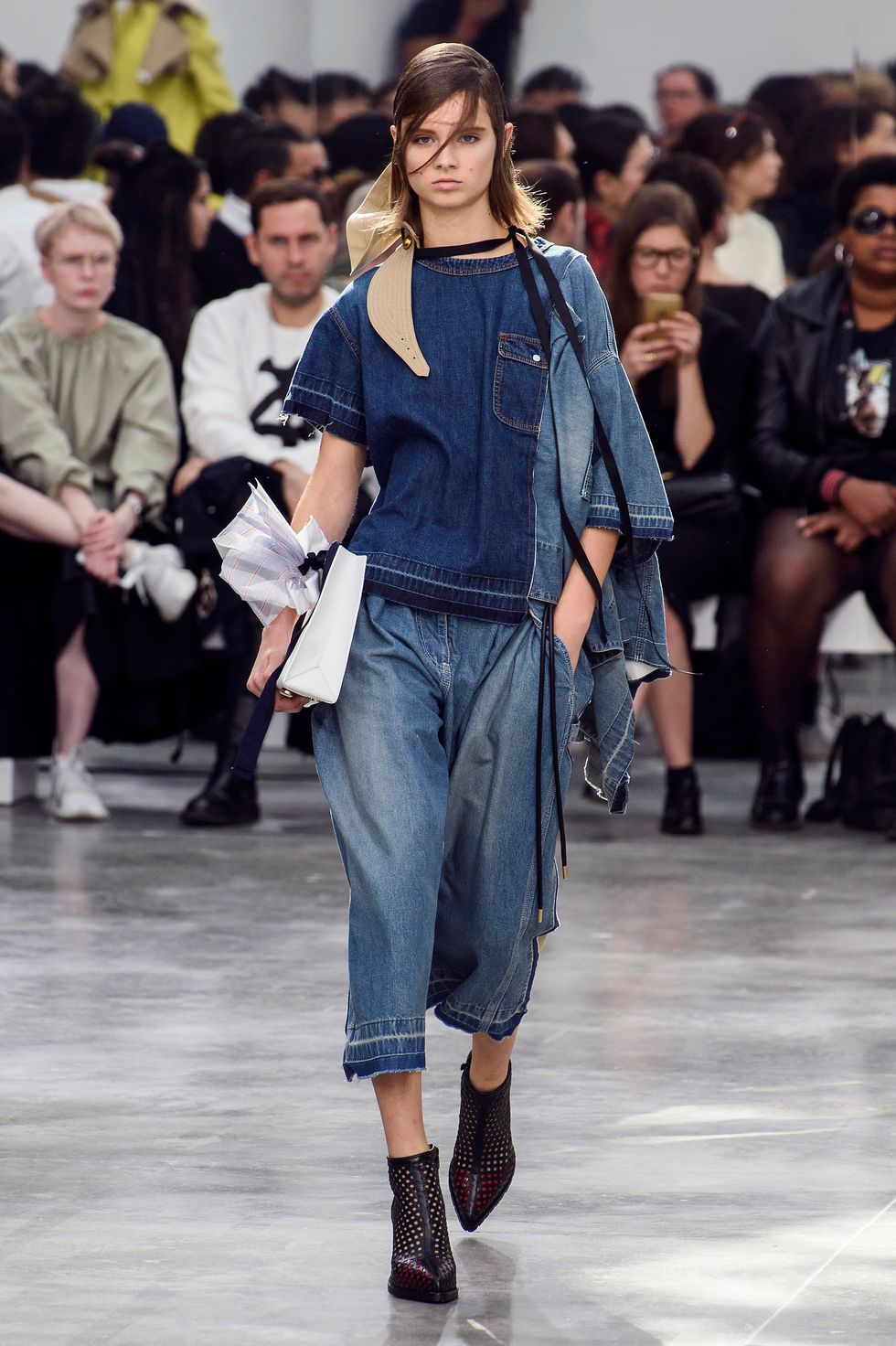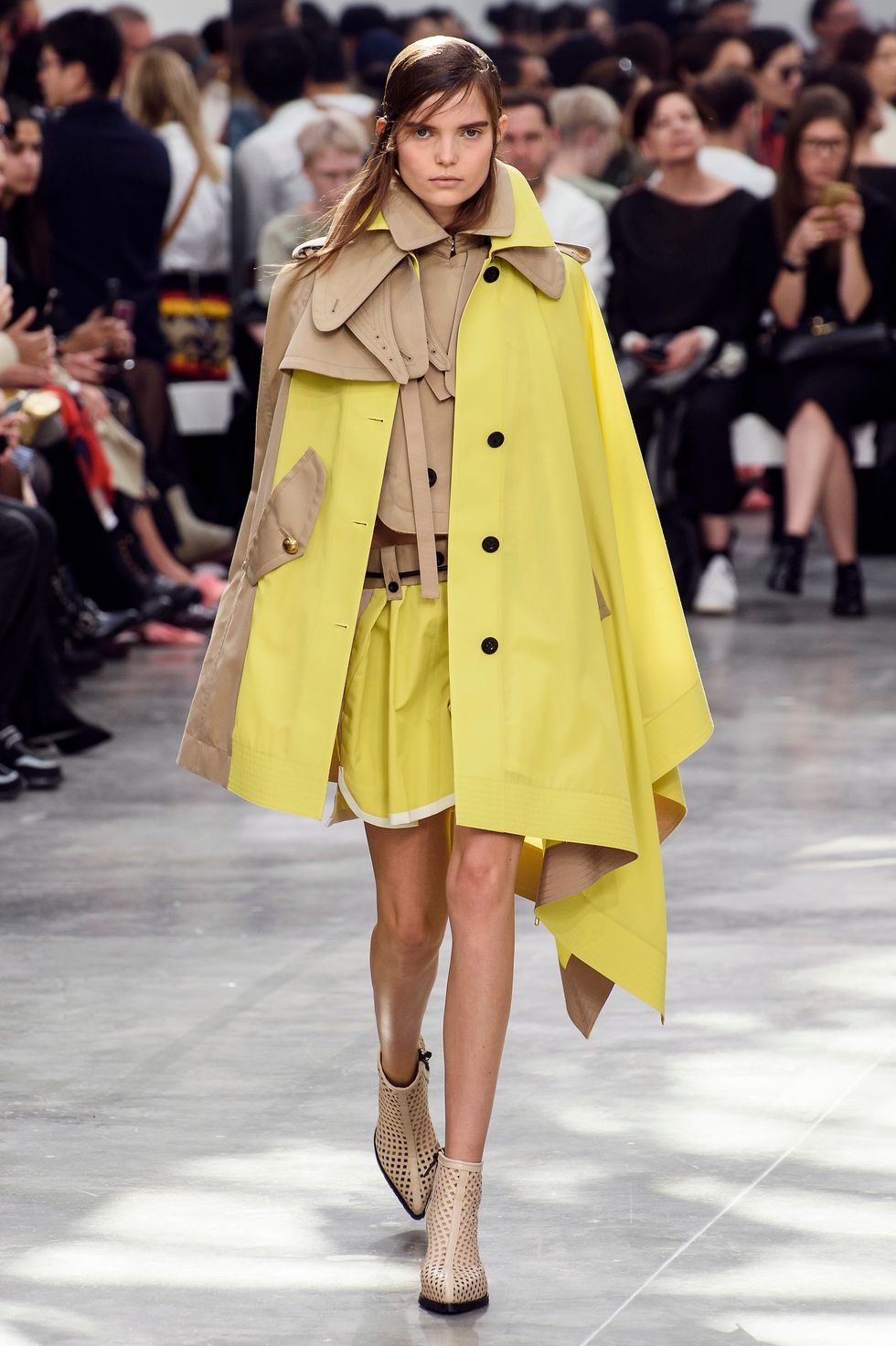 Tartan Trenches
Of the many pieces on display throughout the show, the trenches were among the standouts. Stitched in the same Frankenfashion style, Abe fused sheer tartan prints and traditional tan trench collars and sleeves, cutting them into cropped shirts and long coats at will.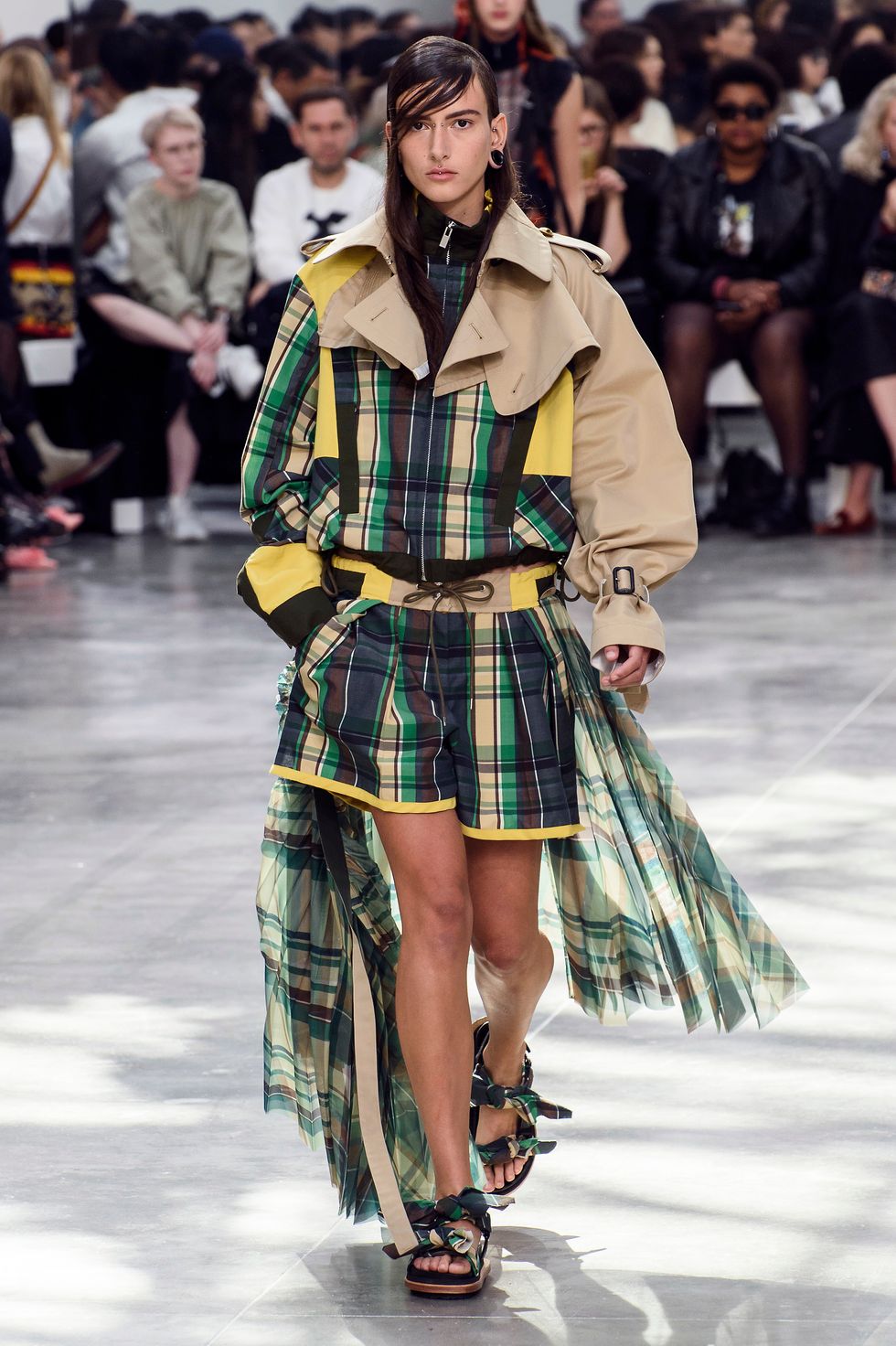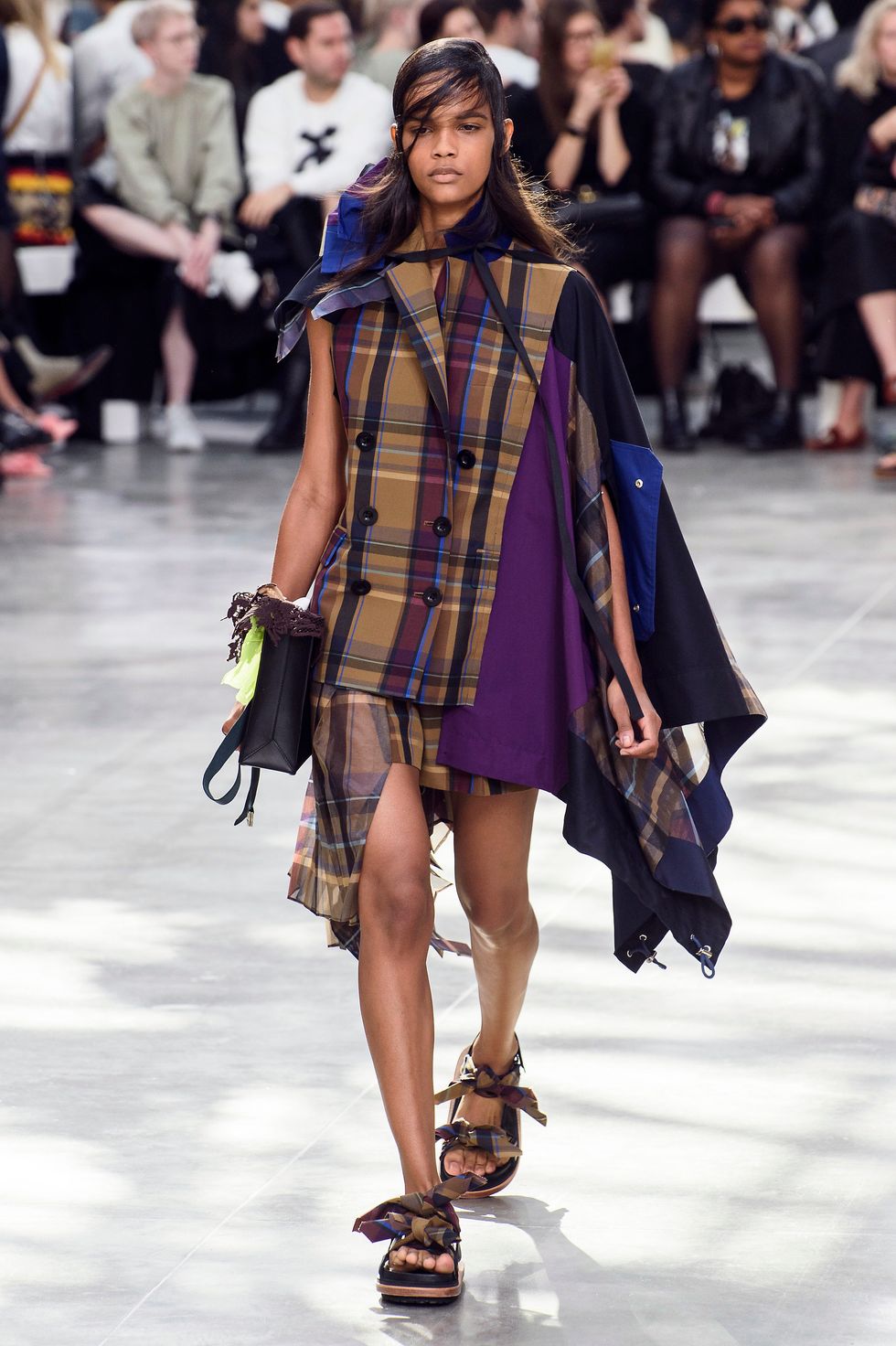 Crazy Rich Asians
While the cast of models included Cindy Crawford's 17-year-old daughter Kaia Gerber, the real star power was sitting front row for the Japanese designer's spring 2019 show. Among the crazy rich Sacai fans was Chinese fashion blogger Yoyo Cai, Chanel ambassador Irene Kim, actor Kozue Akimoto, Japanese DJ Mademoiselle Yulia, and K Pop stars Prince Chiu and Jessica Jung.
Go Fish
Fishing vests are no longer the domain of your weird uncle Ernest who doesn't even fish. Keeping with the profusion of pockets that have swept fashion month, Abe glammed up the garment with lace appliqués, paired them with pleated skirts and casual capris, and reimagined them as pants covered in a hodgepodge of pockets.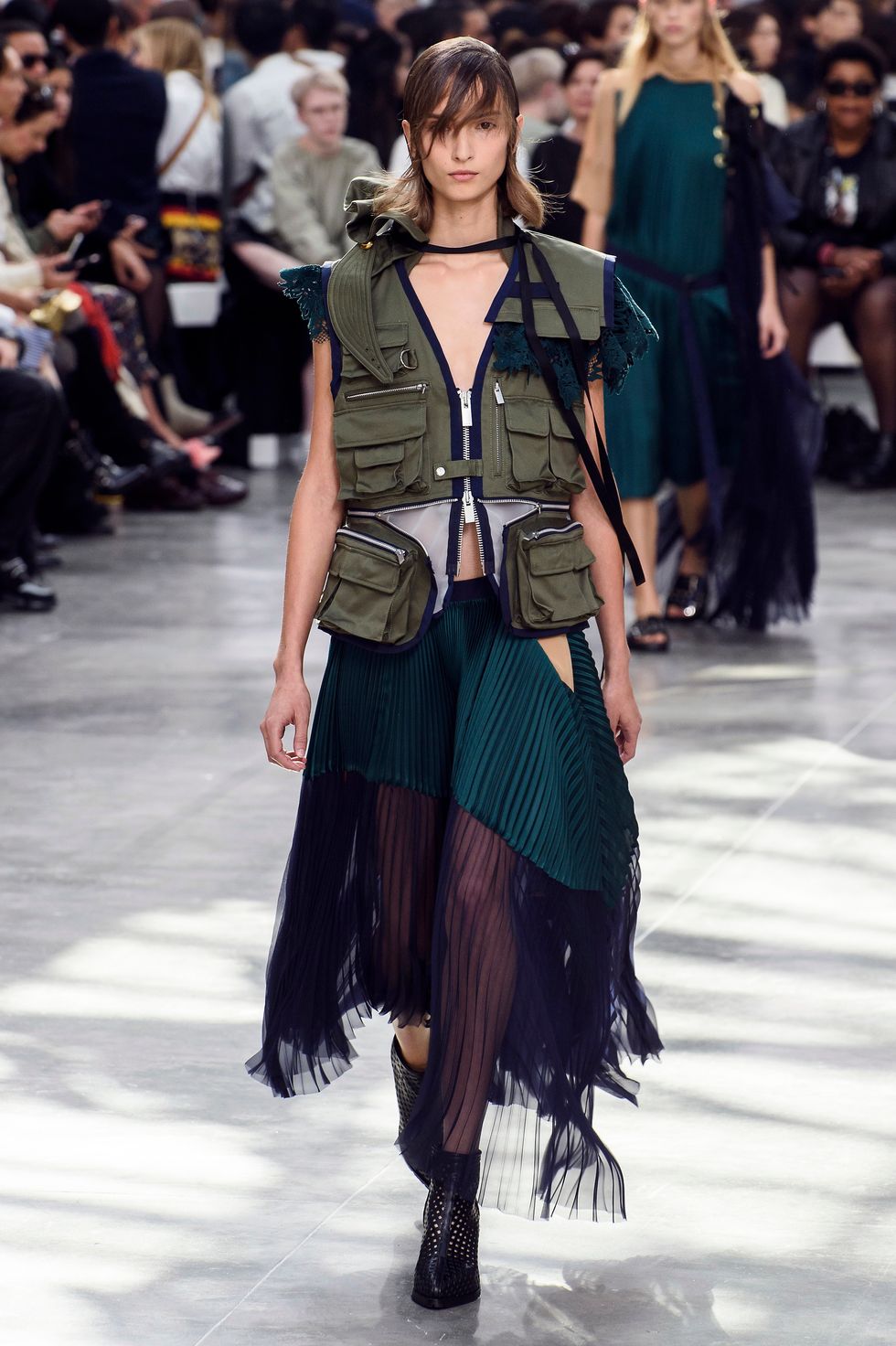 Paint Daub Prints
A splash of multicolored paint daubs lent an artistic touch to the collection this season. The brushed spatters covered everything from tulle skirts and fishing vests to tailored trousers and platform sandals for a perfect "art studio meets paintball fight" look.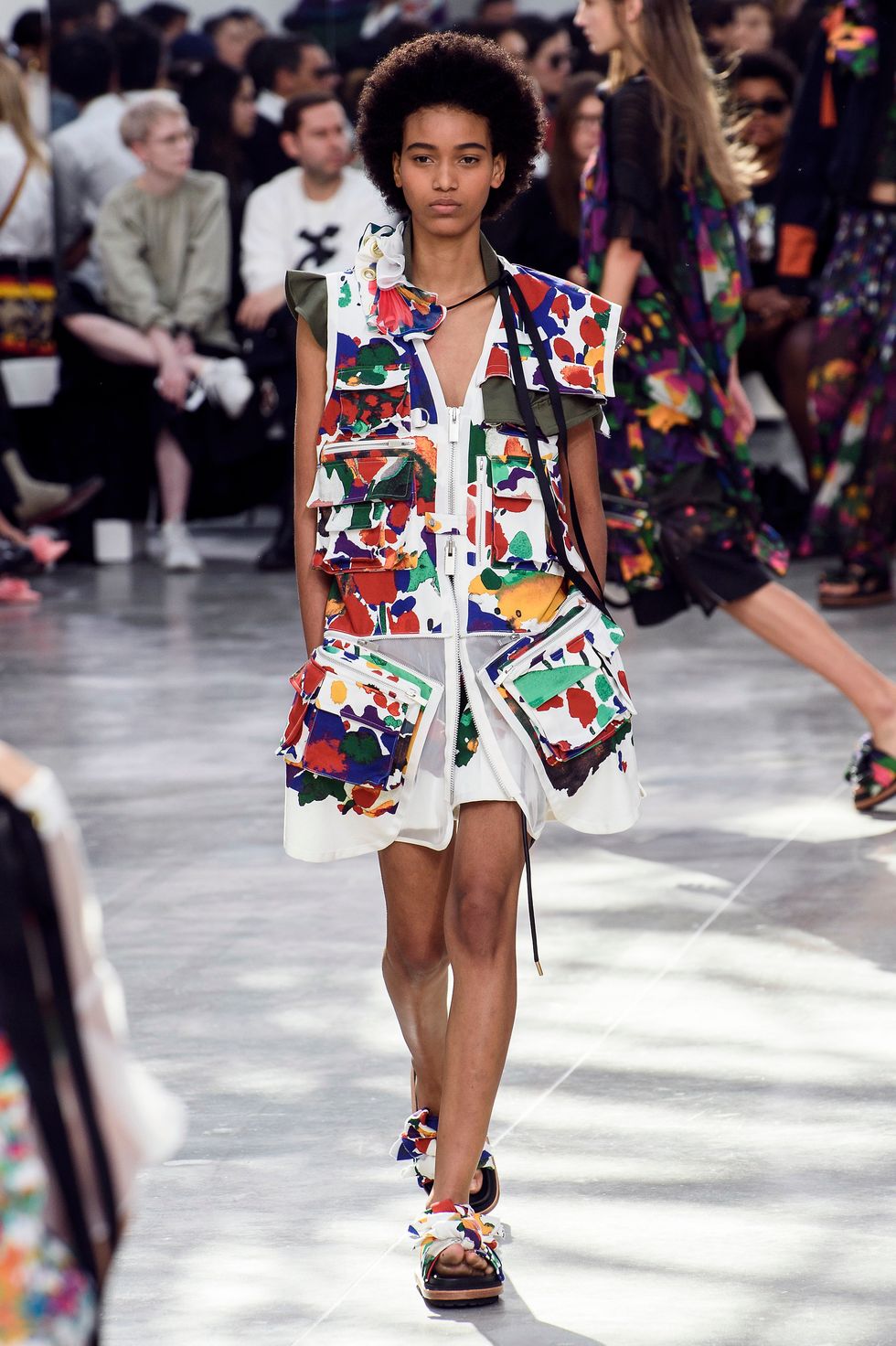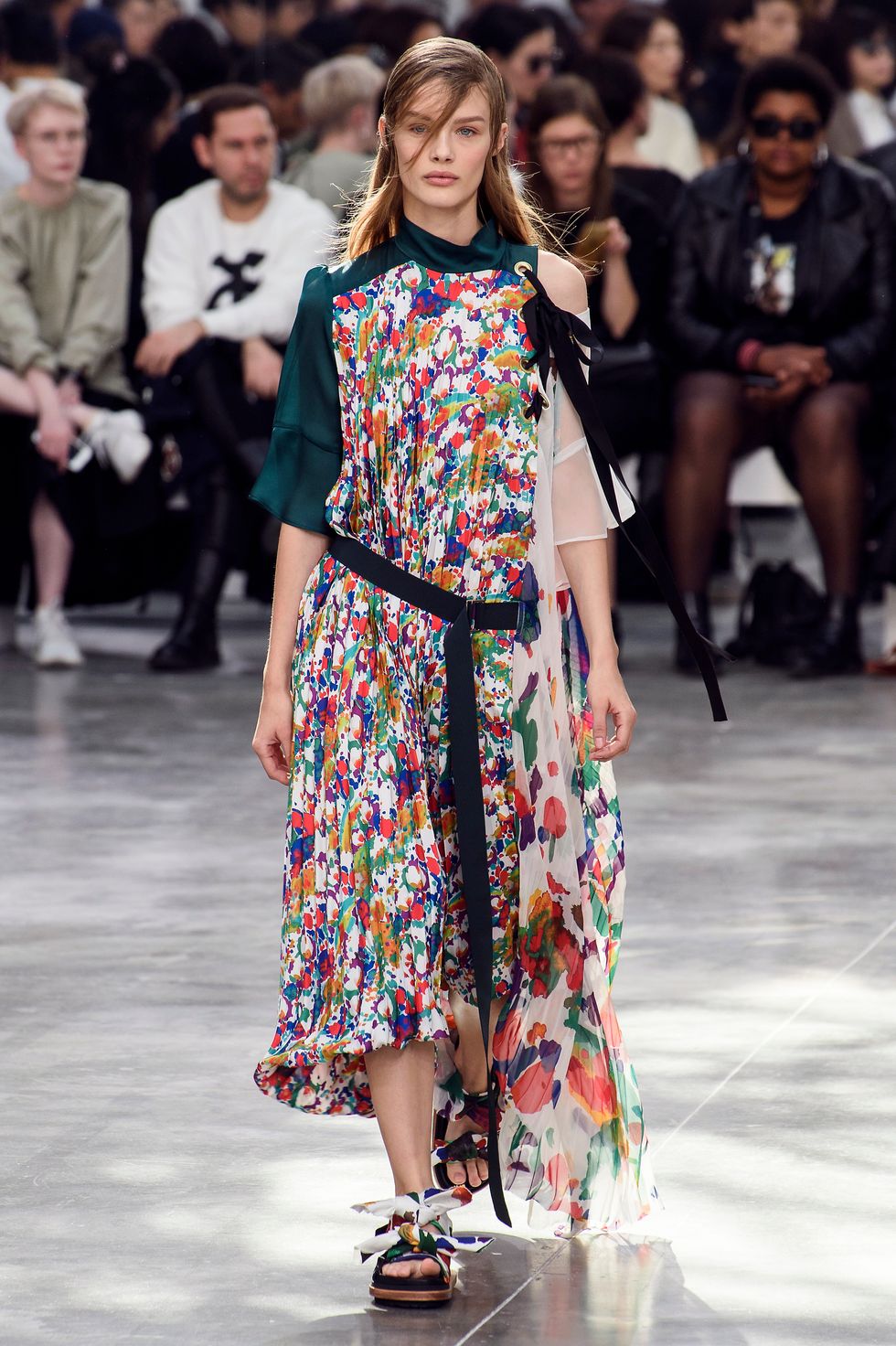 Photo via IMaxTree

Sign Up For The Morning PAPER