"When people post articles online, they'll refer to me as 'a new face of beauty' or 'avant-garde beauty,' and I don't really agree," New York–based makeup artist Ryan Burke tells me over Skype from Milan, where he's currently working at Fashion Week. "I don't think what I'm doing is related to beauty, it's more like art." Both a member of legendary makeup artist Pat McGrath's team and an Instagram icon in his own right, Burke's work draws from drag technique, but goes far beyond simply painting on a pretty face. Eschewing established beauty references, he creates himself anew each day, transforming from a moss-laden McQueen-esque statue today, into a cubist club kid's wet dream the next. Coming from a small town in Virginia, he had a chance brush with LA and NYC's nightlife scenes that's led to a journey taking him and his makeup kit around the world.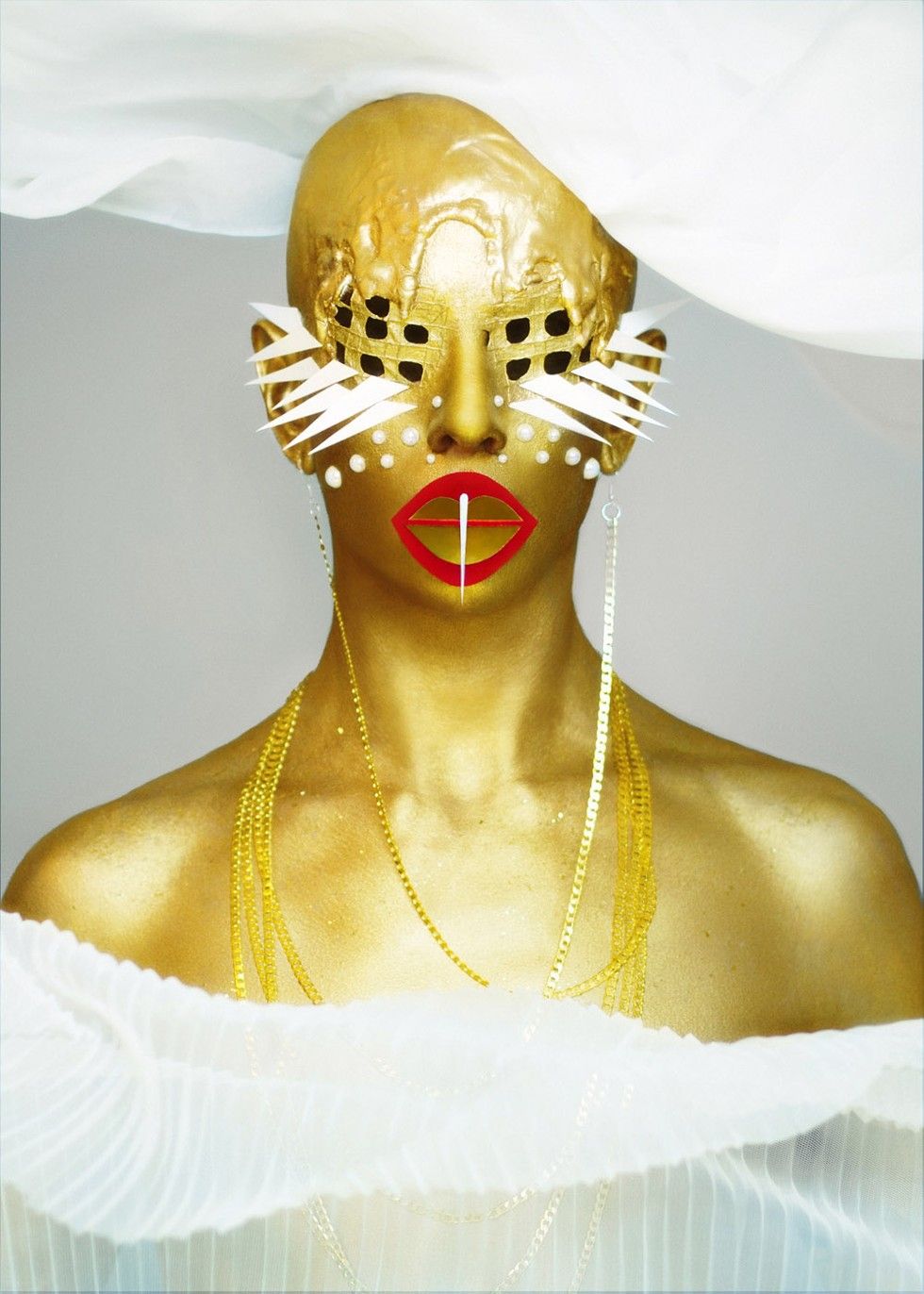 Have you ever had professional makeup training?
No, I've learned a lot in this past year because I started working with Pat [McGrath]'s team. I got brought in as an assistant and it just built from there. But I had no idea what I was doing the whole time; I've never used any of those products. I was so freaked out. I still am, actually.
How do you create one of your looks?
A lot of times my creative process for a look starts with some big gesture or statement and then I have to find a way to make it work. I have to keep adding layers, or pieces, or colors to balance out what I did so that it works in total. It takes a while, but by the end, I come up with something completely new to me. I mean, nothing is that original anymore, but when you jump into a genre like style or makeup that's already existed and you really stay within that, there's only so much you can do. It's self-limiting. As an artist, I like to try and stay outside of that.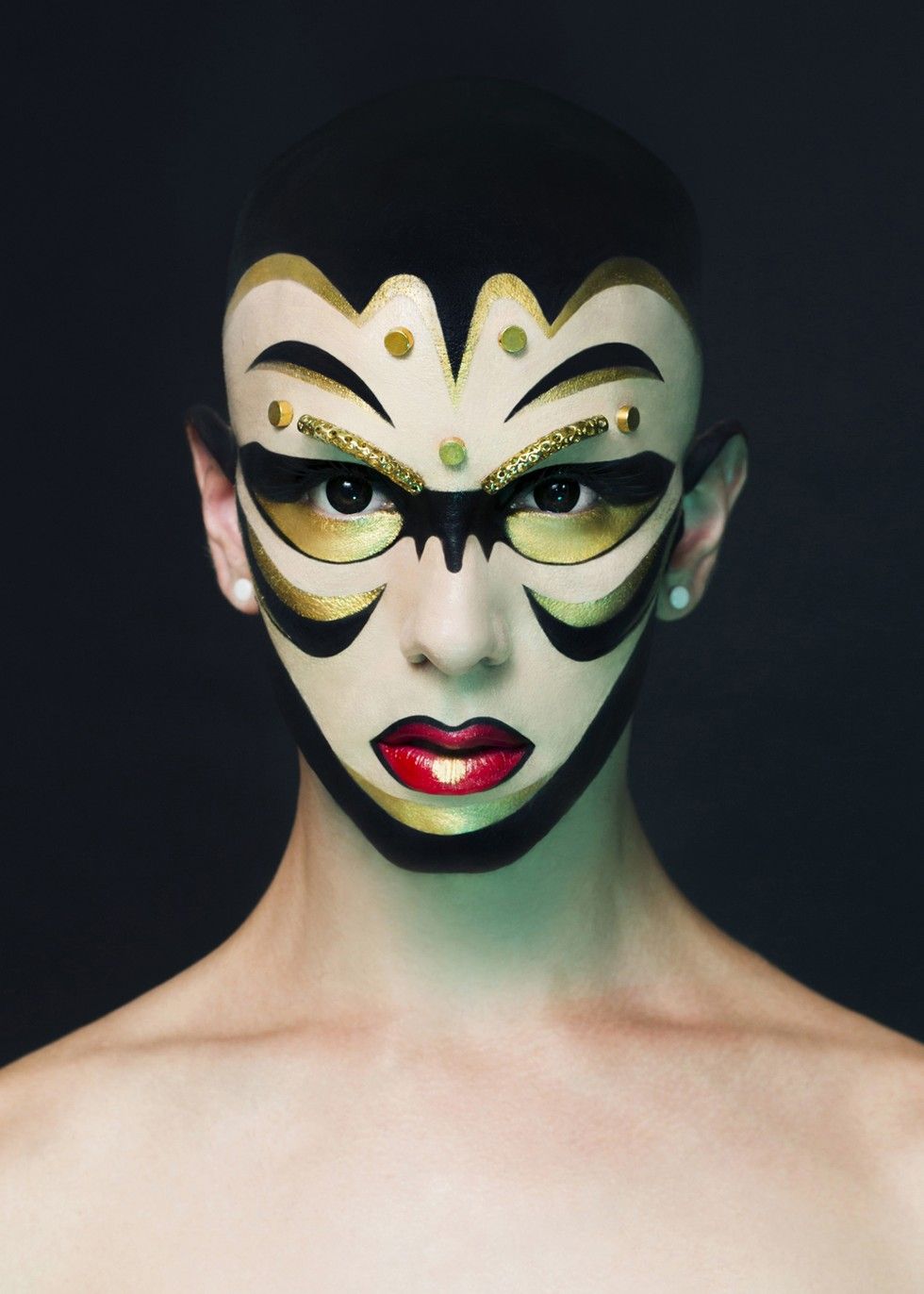 How do you view the relationship between your work and the fashion industry?
Fashion is very referential and I intend not to be. I feel like there's a new wave happening in the industry now though, so maybe I'll fit in there somewhere. But I also want to stay outside of it, in a way. I don't mind participating, but since there has to be a selling element, there is a selling out part of it too. Not that that's bad, but for me personally, I want to always be able to create alone. To be able to do my own thing, that's important.
Do you think working with Pat has changed your personal work?
Yes, because Pat is extremely experienced, she's seen all types of different makeup. She celebrates makeup even if it isn't perfectly done -- you can see that on social media. She loves ideas, and new things, and people having fun with makeup. That's what it's about. But when she and her team are hired for shows, they expect a certain type of beauty, so there has to be rules and I am influenced by that, too. It's kind of a mindfuck, but I appreciate it.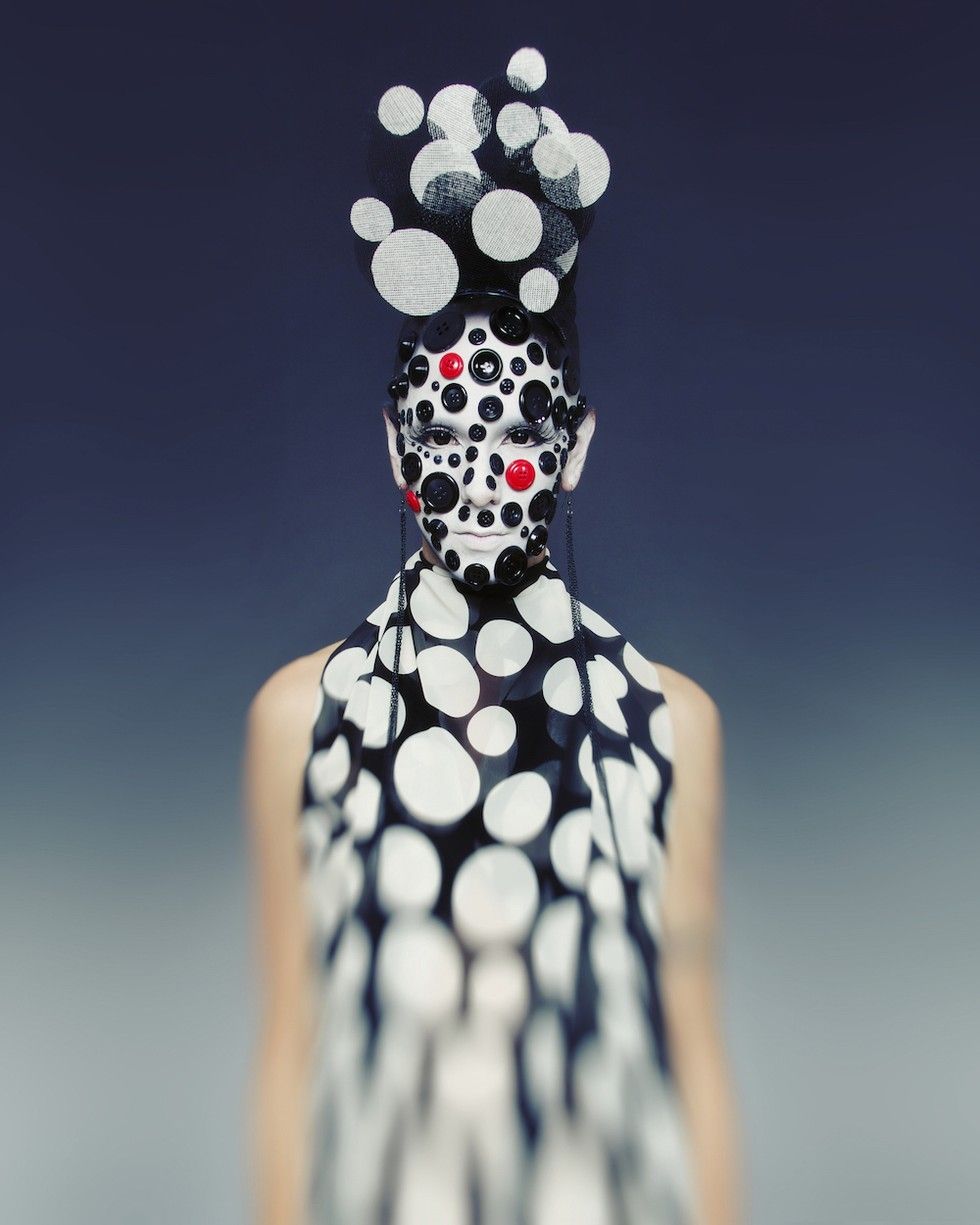 How do you see your work in relationship to drag?
There's elements that are related to drag, but I'm not a drag queen. I get called drag queen more than I get called a club kid, which is fine with me. I'm part of nightlife only because it's a safe space for me to do what I do, not because I want to be a crazy party person. I borrow from club kids and drag queen culture in terms of experimental and very theatrical makeup, but I think I'm pretty solid on my own. I did get approached by the casting director of Drag Race a couple seasons ago and I wrote them back and was like, "Look, I don't lip sync, I don't have a drag name, I don't do padding, I don't wear wigs, I don't make my clothes. I don't know what you're thinking I would do on that show, but I don't think it's what you want."
What do you think is the future of makeup, and what do you see as your place in it?
One really cool thing about Instagram is seeing other people get inspired by what I'm doing. When I first started dressing up, a friend of mine showed me Pat McGrath and that's why I started gluing things to my face. Makeup and transformation are really having a moment right now because I think people feel safe posting these things online. So, if I have any kind of impact on that, that's amazing, that would make me proud of myself. I think makeup's getting to be a lot more fun and I hope that people are able to take what they're doing online and bring it into real life too.
Photos courtesy of Ryan Burke