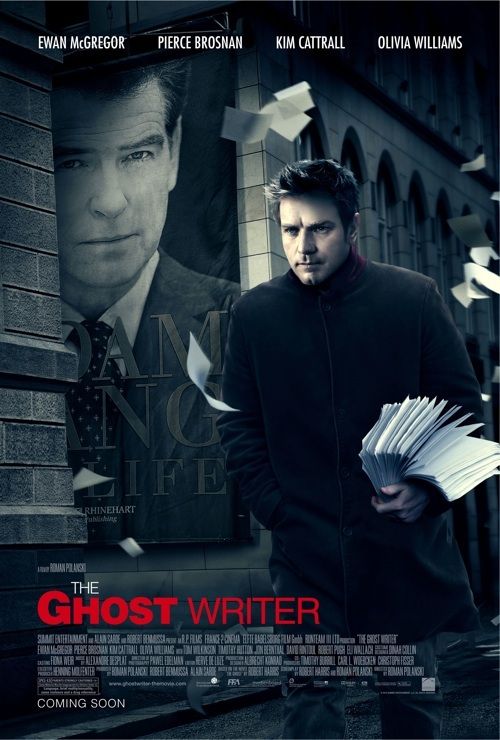 Caught up with
Roman Polanski
's
The Ghost Writer
over the weekend and it made me insane it was so good.
Ewan McGregor
plays an author hired to "ghost" the memoirs of a highly controversial former Prime Minister Adam Lang (
Pierce Brosnan
) and is whisked off to a remote American seaside compound only to find himself entangled in a web of secrets and lies. What's so deliciously devious about this is the way the film unfolds -- with such nerve-jangling paranoia and superb suspense. Polanski has such command over the storytelling that you sit spellbound for two hours watching it fiendishly play out. Rush out and catch this in a theater while you can.