Before the royal wedding was even announced, people were speculating about who would design Meghan Markle's dress. Erdem was an early favorite; the London-based designer of Turkish/Canadian origin is considered by many the Valentino of his generation, known for flawlessly glamorous (and wildly expensive) gowns that are favorites of women like Alexa Chung, Poppy Delevingne, the Countess of Wessex and the Duchess of Cambridge.
Royal watchers pointed to the fact that Erdem took his PR in-house as an indication that security tightening was happening in preparation to keep the secret.
Then the Daily Mail published an "exclusive" saying Ralph & Russo, the English couturiers who made the dress Ms. Markle wore in her engagement photo, would make her royal wedding dress. They claimed last week that an unnamed source confirmed Ralph & Russo as the chosen designers. The company is the first British brand allowed to show in Paris during the official Couture Show calendar in a century. A dress from the company featuring the full enchilada of beading and embroidery, according to the Daily Mail, will cost 100,000 pounds (that's $135,000).
Related | The New Royals
Ms. Markle's engagement look was from Ralph & Russo and allegedly retails for 65,000 pounds, so she clearly likes the brand. Still it seems unlikely that she would choose them to design her wedding dress. Yes she's marrying into one of the richest families in the world, but 100,000 pounds is a bit too "Let them eat cake" in today's world.

From the beginning, Stella McCartney — one of the most modern designers around — seemed like the logical choice. She's of the only luxury designers who cares about sustainability and cruelty-free issues. She's a favorite among Hollywood and the music world because she makes women look effortlessly cool. She's dressed every female superstar from Rihanna to Madonna to the Duchess of Cambridge. Ms. Markle has even worn Stella cape dress to the Queen's birthday concert.
Related | Break the Rules: Rihanna
Stella has been awarded an OBE, the Order of the British Empire decorated by the Queen. Her father Sir Paul McCartney was knighted in 2004 and recently was named a Companion of Honour by the Queen for his services to music. The McCartneys are Britain's first family of music and fashion. Also Stella's mom, the late Linda Eastman McCartney, was American. Having a half-American superstar of British fashion design the royal wedding dress would be a lovely trans-Atlantic nod to Ms. Markle's heritage.
PAPER caught up with Stella yesterday at an in-store appearance in New York and had to ask her about the wedding: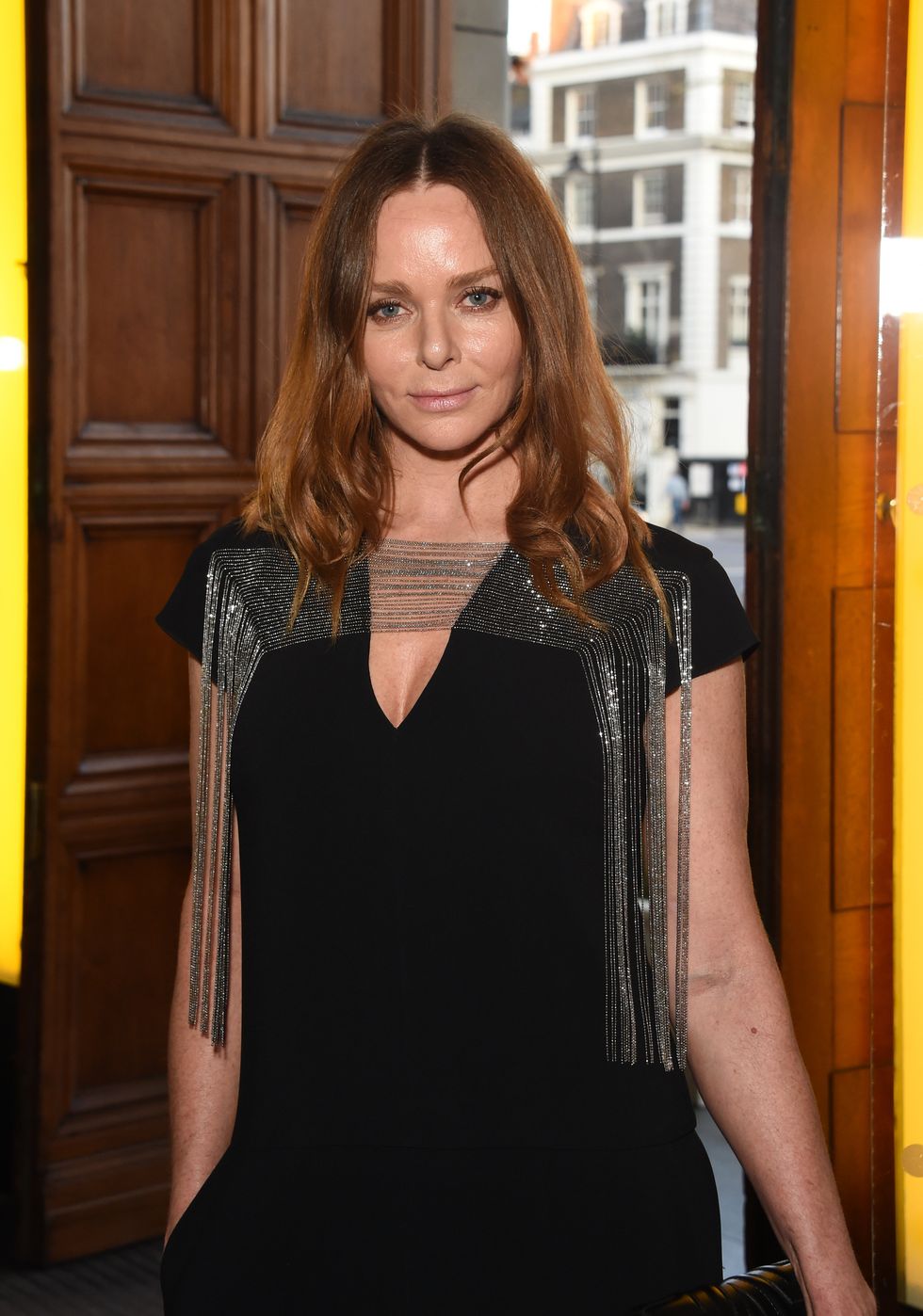 Stella McCartney
You know I'm a big lover of the royal family.

Here we go!
Meghan wore your cape dress to the Queen's birthday concert.
She did. I was pretty happy. I think she looked gorgeous.
I agree.
I was thrilled. It's one of my favorite dresses actually, so I think she has impeccable taste.
She does. One of my all-time favorite looks the Duchess of Cambridge wore was a little blue Stella dress.
Do you think that helps business to have a royal wear your clothes?
I think it really depends who it's on. It can help business. It can not help business. It can be detrimental to business. I think the two ladies you've used as an example are great, British style icons so obviously it's a great thing for a British brand.
Of course now people are talking about you designing the wedding the dress. I have to mention that.
Well thank you for mentioning that (laughs).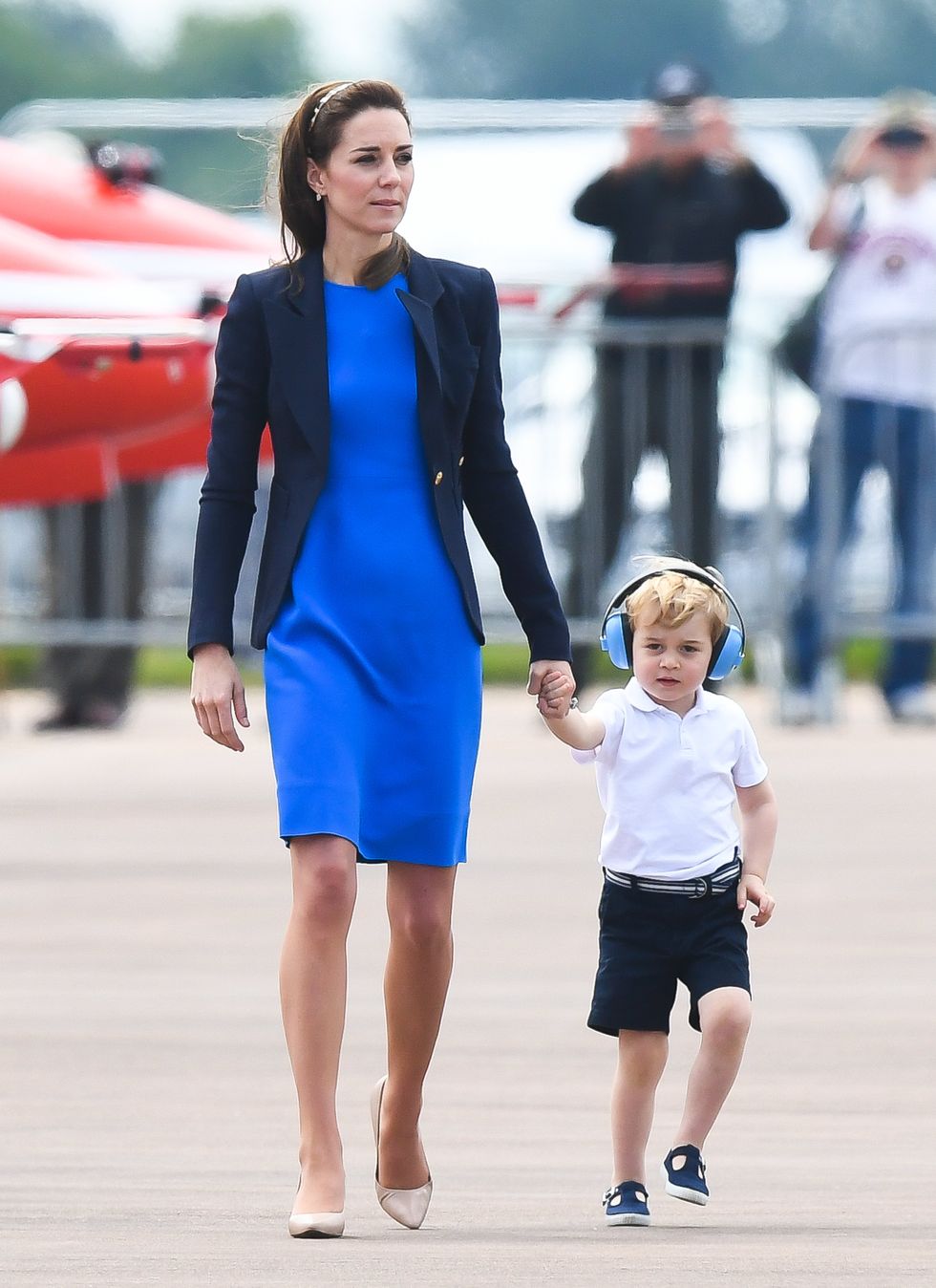 The Duchess of Cambridge wearing Stella McCartney
Naturally McCartney couldn't give away such a huge secret before the event but our money is on her.

After the name of a newborn royal baby, the designer of a royal wedding dress is one of the most highly anticipated and hotly discussed aspects of royal life. The late Diana, Princess of Wales wore a poufy taffeta creation by David and Elizabeth Emanuel. The Emanuels were favorites of Diana before her wedding, and they went on dress other members of the royal family before divorcing.
Catherine Middelton's choice of Sarah Burton for Alexander McQueen was a publicity boon for the company which had been taken over by Burton, after McQueen tragic suicide a year before. The Duchess of Cambridge also wore McQueen to her sister Pippa's wedding last year. Might she choose McQueen again for her brother-in-law's wedding?
Photos via Getty
You May Also Like