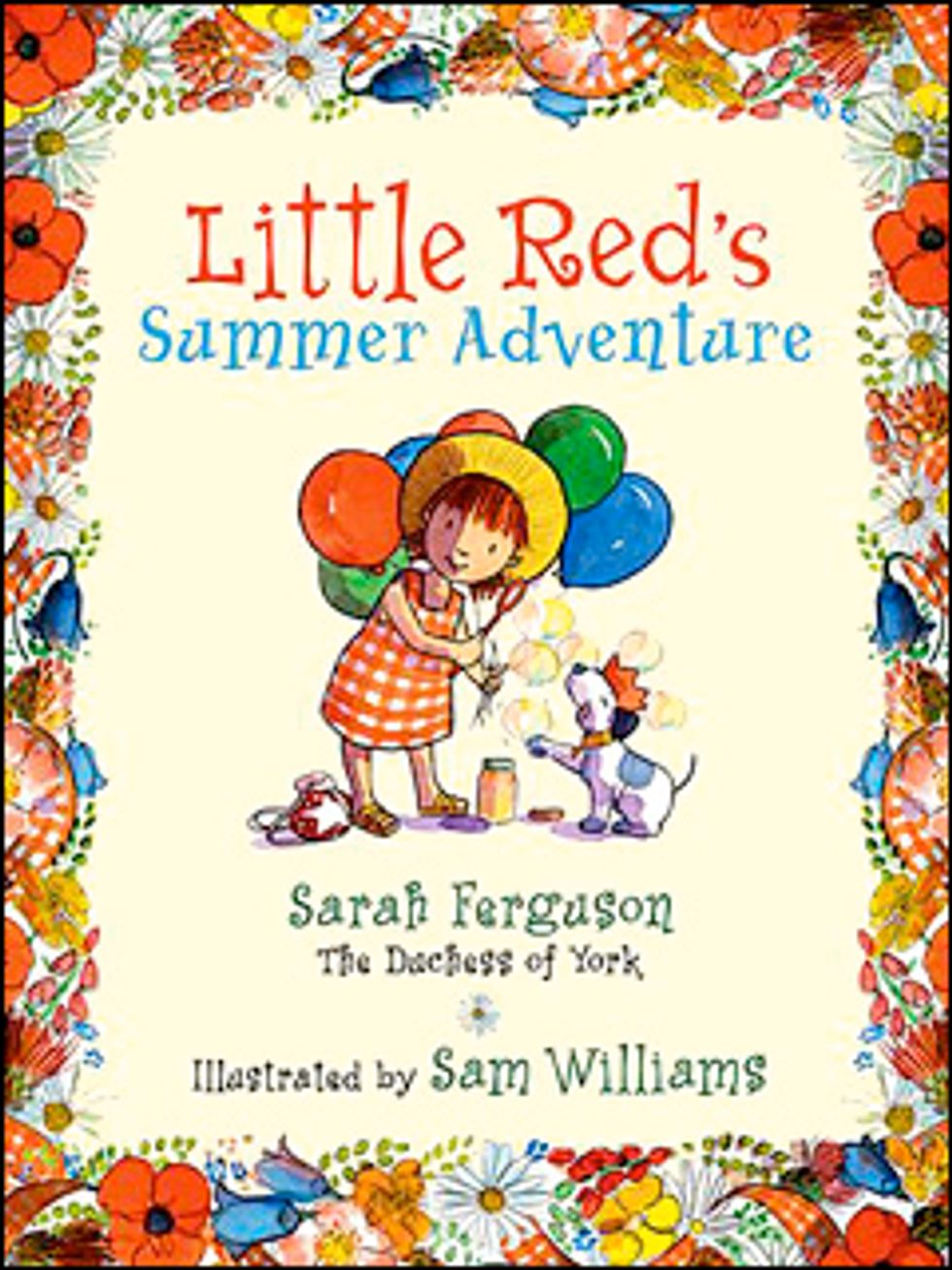 Sarah Ferguson, Duchess of York, tabloid-friendly royal and former Weight Watchers spokesperson, has written a book! In fact, she has written several, notably Dieting with the Duchess and also Dining with the Duchess. Lately, however, Fergie has been giving children's books a shot. Her latest title is Little Red's Summer Adventure.
Fergie was slated to sign at 12:30 p.m. last Tuesday. At 11:50 a.m., a line already snaked around the block of the Fifth Avenue Barnes and Noble. A crotchety old man passing asked of no one in particular, "Is this some kind of Harry Potter thing?" Clearly it was not, since by noon, there was not a single tot in sight. In fact, most members of the line seemed to be older women, the sort who might have more than a passing interest in Weight Watchers themselves. At 12:05 p.m. the first person under 40 arrived -- a little girl, with her father, who proceeded to pass around a picture of himself with the Duchess. His daughter seemed under-whelmed, but obediently clutched her Little Red Doll.
This, the third book in the Little Red series, is a fairly run-of-the-mill children's book about a little girl (fittingly red-headed) and her friends, who go to a boat race. You know that it is a "summer adventure" because the characters keep referencing how hot they are and how they want to drink buckets of ice-cold carrot juice (a clever nod to the "Red" theme?). This inoffensive tale is accompanied by illustrations a woman in line described as "vibrant." Unfortunately, these are not the work of illustrious Fergie but rather that of the mysterious "Sam Williams."
The merchandising for the Little Red series was in full force (candy, T-shirts, stickers). Little Red herself looks suspiciously like Madeline (the Parisian character, of the two straight lines). At a leisurely 1 p.m. Fergie herself arrived to an inappropriately large group of paparazzi, who screamed and scrambled on top of one another, seemingly unaware that they were not at the red carpet but rather the considerably more mundane second floor of Barnes and Noble. The Duchess posed with various small blond children from a mysterious family that had arrived with her. An especially big hit was a small baby of unknown parentage. Also in tow was Fergie's daughter Eugenie, pleasantly dressed in blazer and ballet flats. Unfortunately, Eugenie is 16, and has braces.
The Duchess herself was looking surprisingly... blond. This was a turn of events that no one had expected. Aside from that, Ms. Ferguson had a fresh, vaguely nautical look that involved a white jacket, blue skirt and daring white sling-backs.
One middle-aged woman sporting a sweat suit and some purple highlights had an important question for the Duchess. After requesting that her copy of Little Red be made out to "Babs," she asked, "On a kindness scale of one to ten, how would you rate the Queen?"
Fergie looked non-plussed.
"Ten" she said briskly, avoiding eye contact.
Later, things started to look sticky when the kind folk waiting in line began to complain that they had been waiting much too long, to the tune of three hours. Tension built as various B&N staff tried to hurry the Duchess along. The strain began to show.
"I just don't understand," Fergie snapped, "why there are SO MANY people in line!"
Her daughter Eugenie stepped up to the plate, revealing some budding PR skills. "Because you're very nice, Mummy."