This morning, Kensington Palace announced the names of the bridesmaids and pages for Saturday's royal wedding. The oldest attendant is 7 years old. Usually the bridesmaids are teens and children, but this time it's all kiddies. Naturally Harry's nephew and niece George and Charlotte of Cambridge are on the top of the list.
Related | Is Stella McCartney Designing the Royal Wedding Dress?
Other bridesmaids include Harry's goddaughters Florence Van Cutsem and Zalie Warren. Royal wedding watchers will remember Florence's cousin Grace Van Cutsem stealing the show as a bridesmaid at the Cambridge wedding. Both girls are granddaughters of Hugh van Cutsem, Sr., who is one of the best friends of Charles, Prince of Wales. A goddaughter of Meghan's, Remi Litt is a bridesmaid along with her sister Rylan. The 6 and 4-year-old siblings are the daughters of one of Meghan's best friends Benita Litt.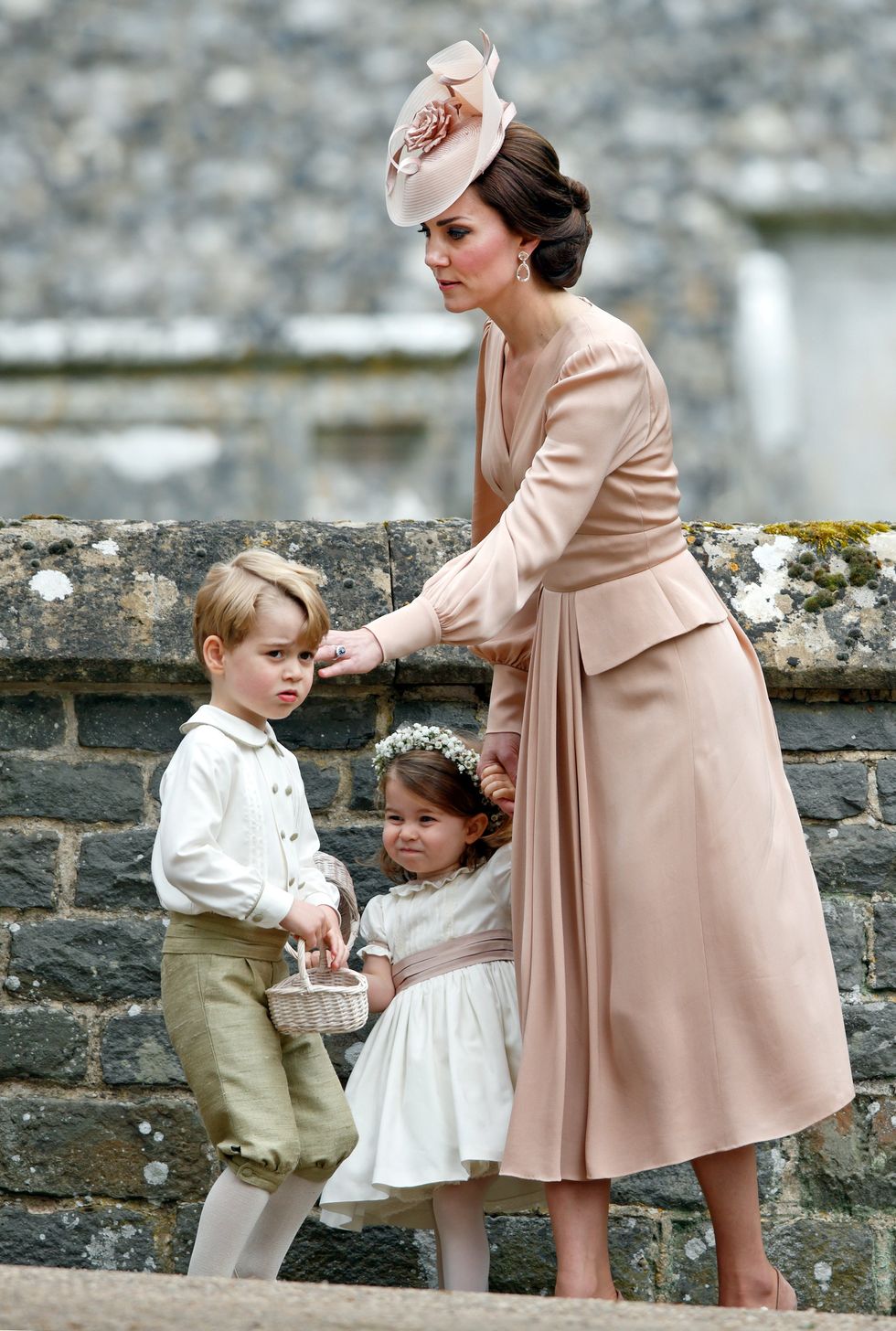 The Duchess of Cambridge with her children George and Charlotte of Cambridge as page and bridesmaid at their Aunt Pippa Middleton's wedding
As for the pages, little George Cambridge will be joined by twin brothers Brian and John Mulroney who are the sons of Meghan's good friend Jessica Mulroney. The final attendant is Harry's godson Jasper Dyer.
Related | The New Royals
The Duke of Cambridge will be his brother's best man although at royal wedding's the groom usually has a supporter. Harry was best man at William's wedding in 2011.
Photos via Getty