Rowan Blanchard, the 14-year-old star of Disney Channel's Girl Meets World, shares an original poem about the power of the selfie and curates some of her favorites. Captions are written by the selfie takers themselves.

Selfie
I am the Mona Lisa
Staring at myself in my magic
And I laugh
Cause you get so frightened by my Perfection And you should be
This being can move mountains
This being can start wars
And Being is a war
And I know it
And no one is allowed to know? Well, too late
Now don't touch the art
-- Rowan Blanchard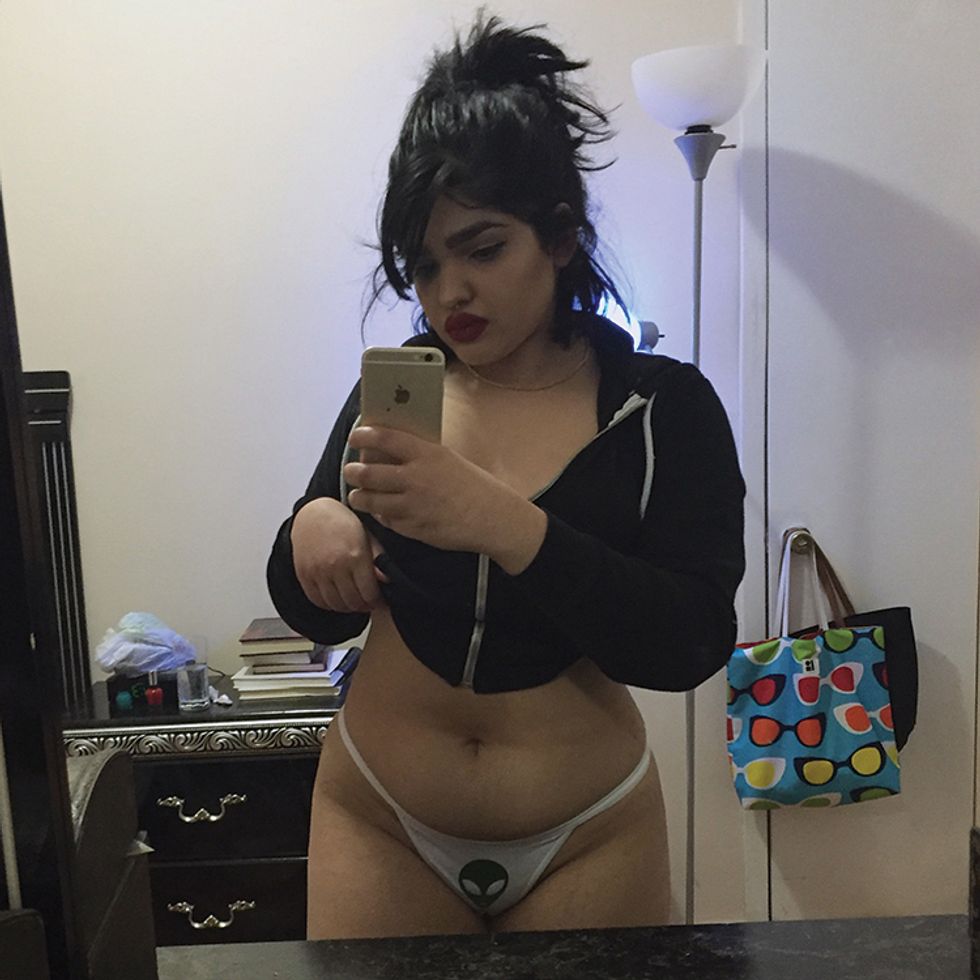 MINAHIL (@bae.doe)
This is my favorite selfie because I love how my belly looks and in a funny way I loved the reactions I got. It reminded me that no matter how much I am slut-shamed I can do what I want with my body and portray myself in any way I like without it actually changing who I am as a person. Also alien panties are kind of dope haha.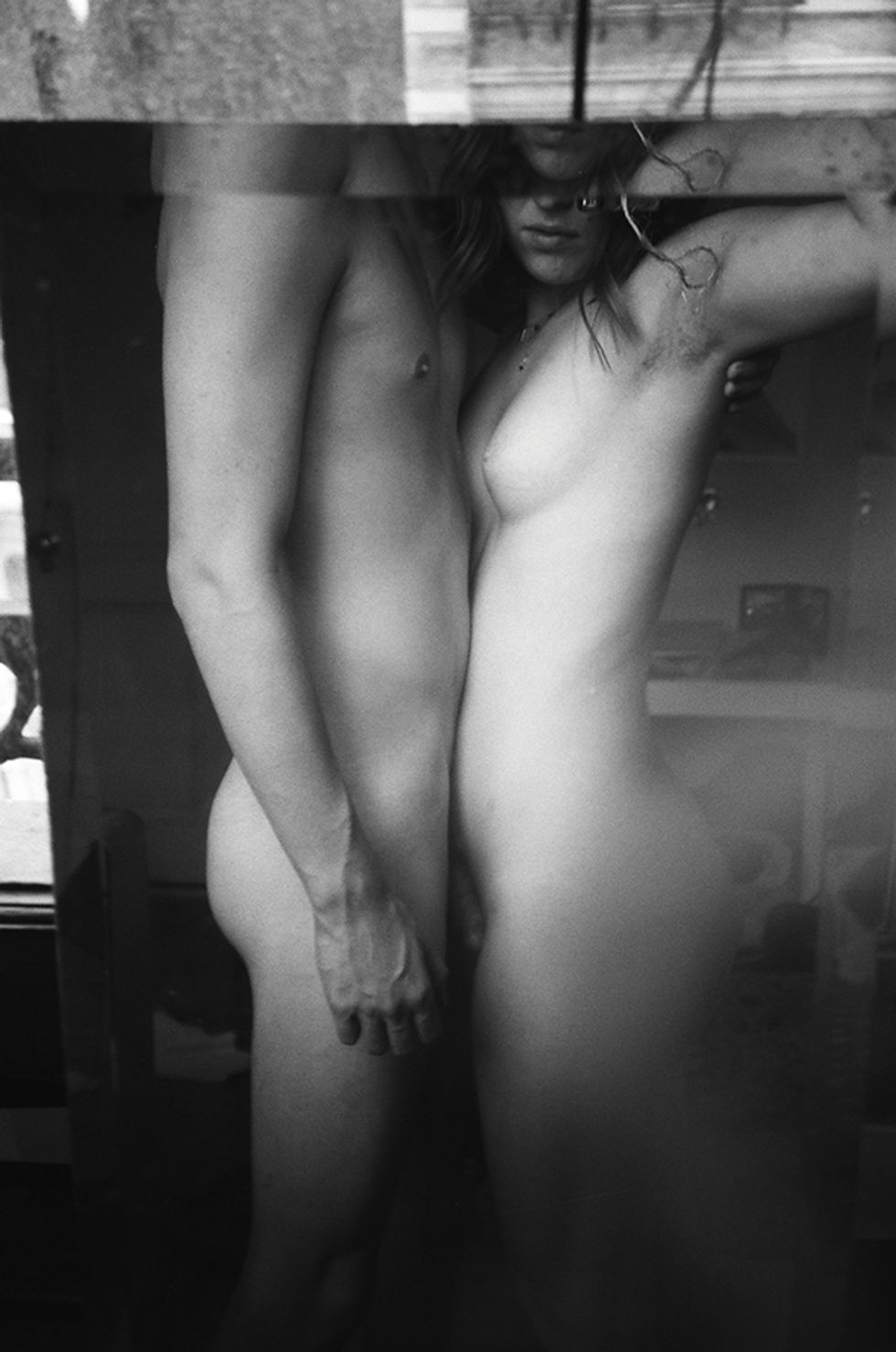 LULA HYERS (@lulahyers66)
This image is of my ex-boyfriend and I side by side. It's yet another demand that people view the image from my way of seeing. Women's bodies have been used over and over again as trophies in art works and I wanted to be the subject, the meaning; not the trophy. I am appropriating the male gaze and using it to confuse the viewers because both me and him physically take up an equal amount of room in the space of the image as well as show the same section of our bodies. In this image neither of us is higher than the other; we are the makers of the image together and we are attempting to redefine what it means to have a man next to a woman in an art work.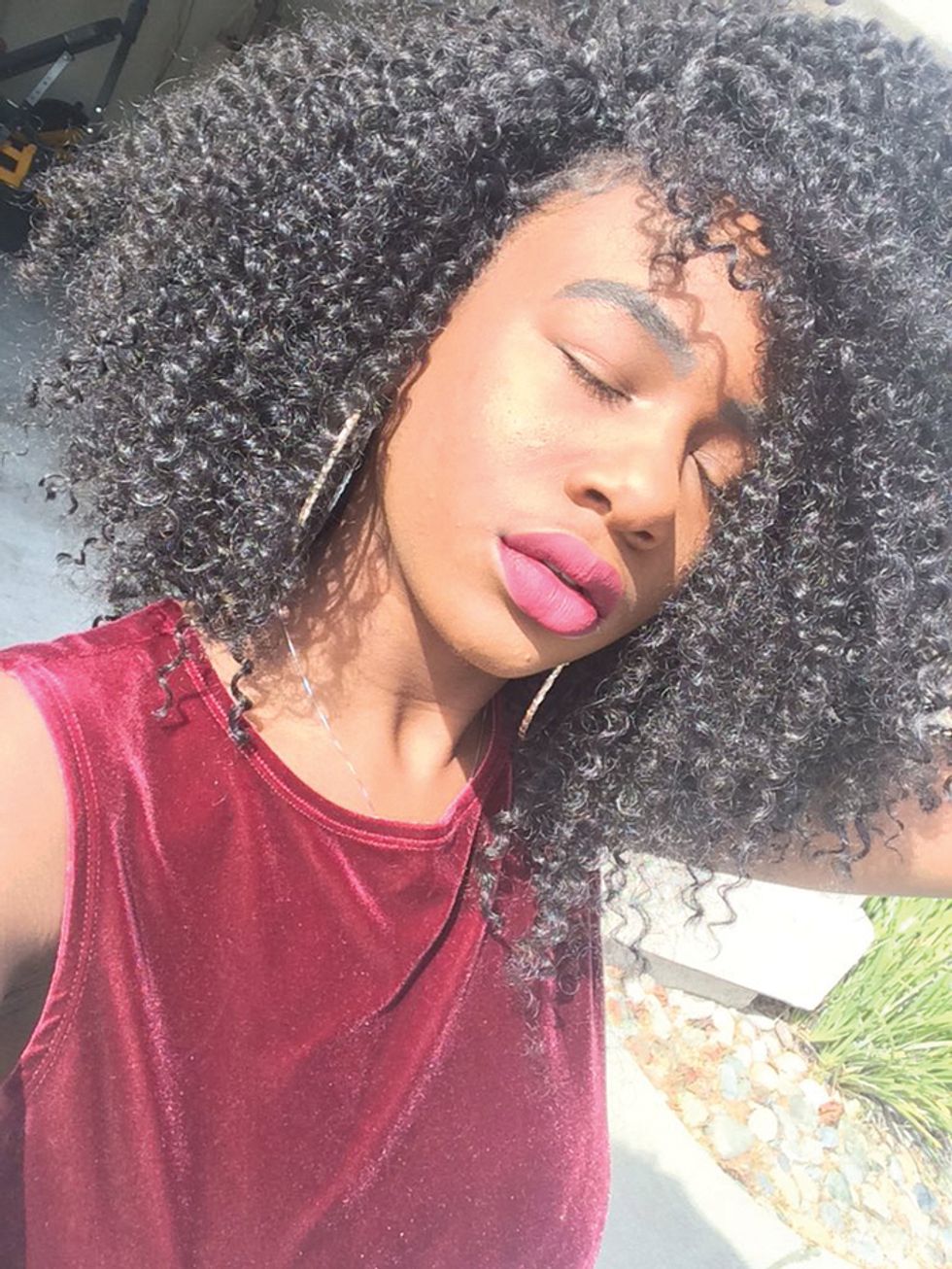 CLOVER ROSE
This is my favorite selfie because I look so unbothered and care-free, which is honestly so important as a black girl.This selfie accentuates my black features like my nose and my lips, which is really nice. I don't know, this selfie is just really unapologetically black and I love that so much.When people look at this selfie I hope they get the impression that I'm a confident black girl and that I don't care how people perceive me because that's essentially the vibe I want to emulate.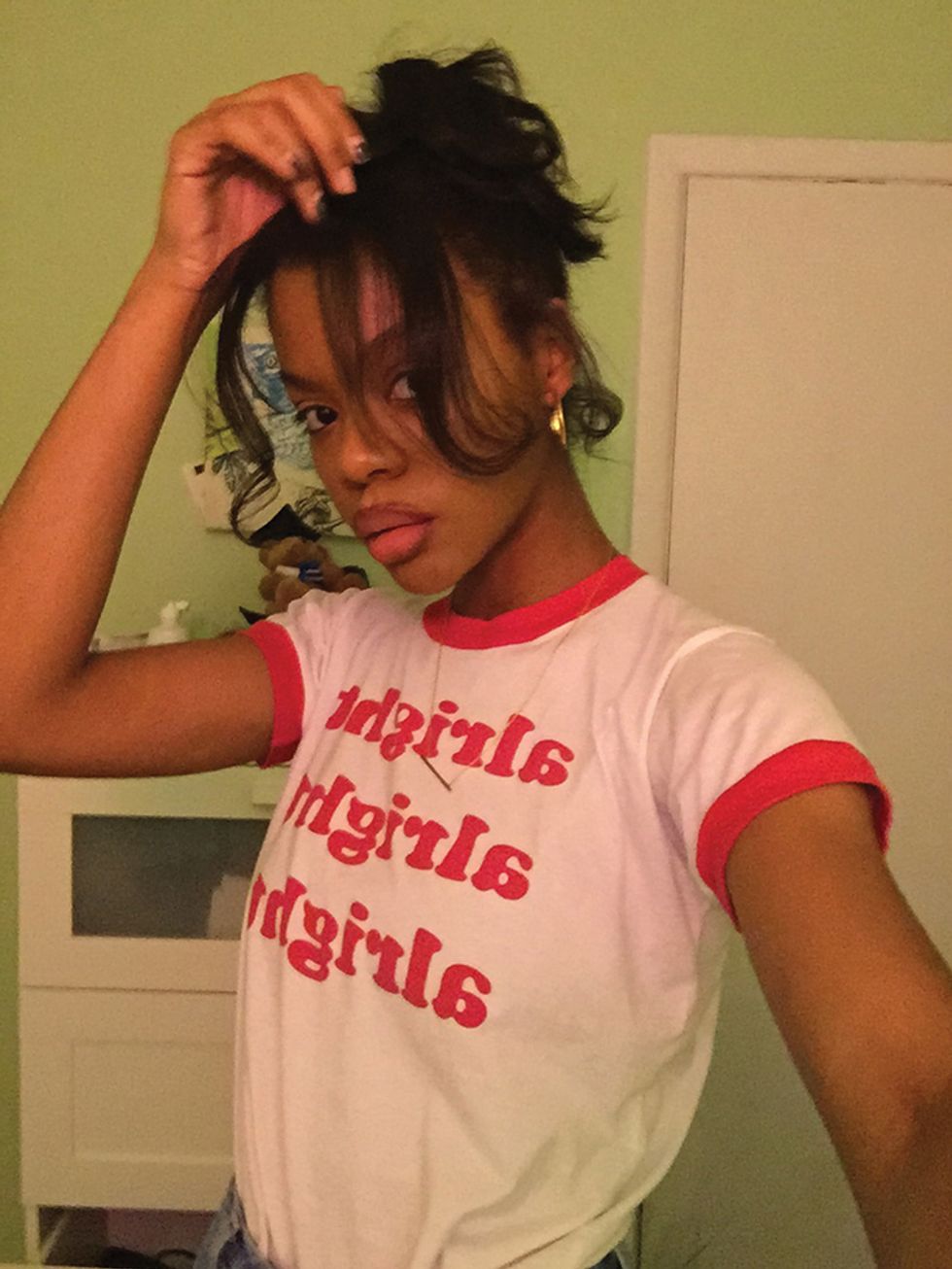 SAMIA HAMPS (@samiahamps)
Ok so this is my favorite out of all my selfies because I feel like my favorite features are brought to focus. I believe loving yourself is contagious, so if I feel great about myself in a selfie I want others to know its okay to feel great about a selfie too.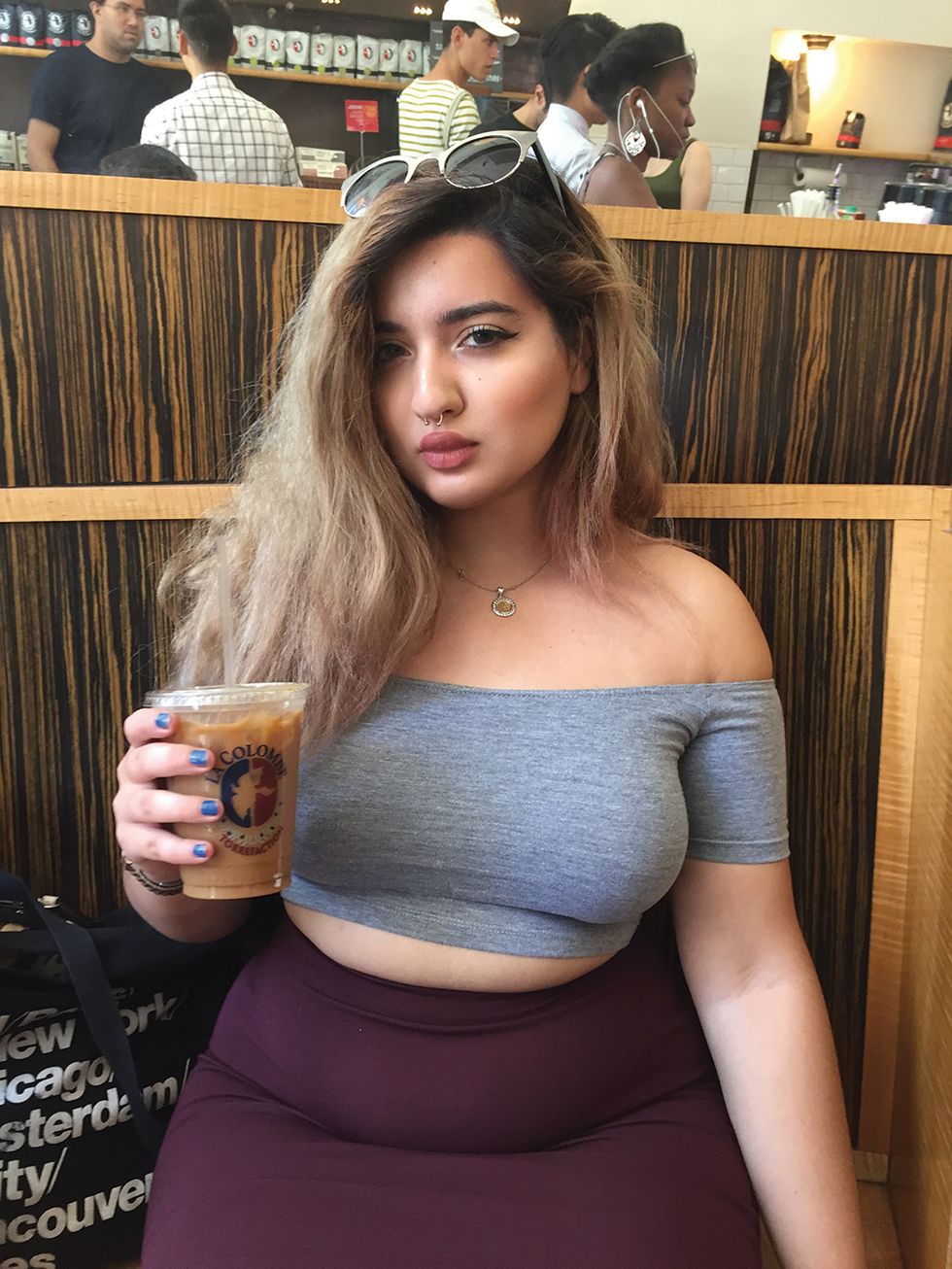 DOUNIA TAZI (@dounia.t)
I love the fact that I didn't suck in my belly for a picture and still loved it. I was wearing a pencil skirt that displayed every curve and bulge and I still walked around like I was the shit.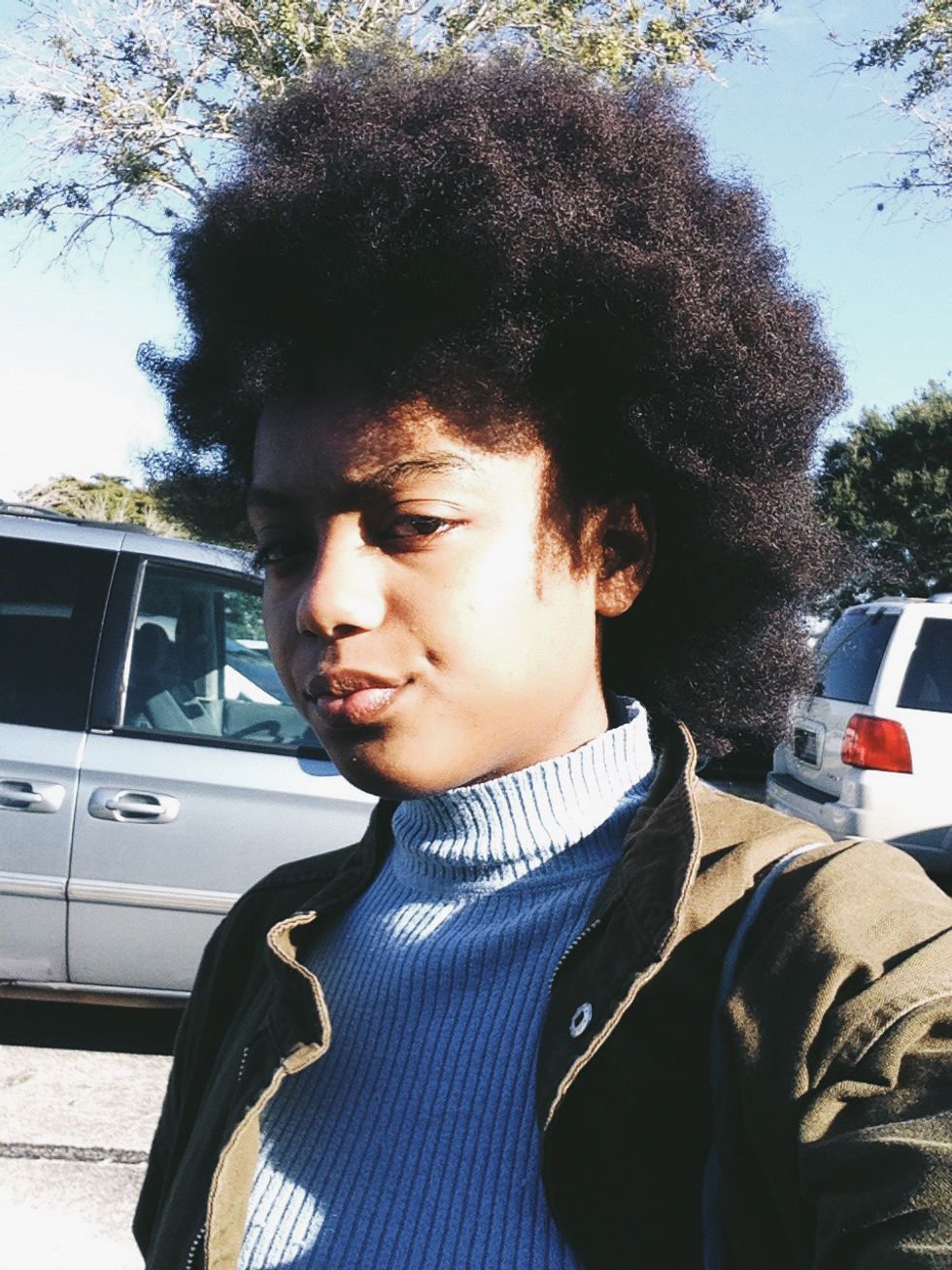 MARS (@sensitiveblackperson)
Although perceived as trivial, the selfie is the bearer of immense power. It's a tool that allows individuals to clearly express themselves. It's a tool that marginalized people such as myself use to empower ourselves. Selfies play a key role in shaping my identity. I believe that identity and self love goes hand-in-hand.The selfie provides structure to the said balance.When I post selfies I'm exuding my need for representation and my desire for self love. I am marking my existence in the quick press of a shutter. This selfie here makes me have so much love for my natural hair and bare skin. I'm encouraging black femme people/women to have love for themselves. I'm glowing and radiant. Those aren't qualities that are acknowledged in black femme people, and I'm happy to display them.