Actress Rose McGowan wrote an open letter to the media on Wednesday saying that coverage of the Donald Trump campaign is poisoning America, and that the "assault on our right to live a free and healthy life" has to stop.
McGowan has been vocal about media issues before, writing a scathing op-ed about Variety's overtly appearance-focused Renee Zellweger story and calling out an "X-Men: Apocalypse" poster for normalizing violence against women.
This time McGowan has "media men" at large in her sights, with Donald Trump and his hateful ideology cast as the malady making America sick.
After the Republican National Convention I wrote an open letter to a rabid Trump supporter. I realize now the letter was for you, Donald and media men. It's you I've been wanting to talk to. You who have been stressing me and most of the nation out to the point of a diagnosable sickness. WE ARE BEING POISONED. We, the public, are being sickened by an ever expanding assault on our right to live a healthy and free life. Donald & you ratings driven colluders, are holding us the public hostage and exposing us to disease. A massive DISease.
The outspoken actress asked for an end to coverage of the Republican nominee.
We, the public, need for you to look for your humanity. We, the public, need you to think differently and to do better. Think different. Do better. It's that easy to be a better person and to do the right thing no matter the cost. The time is now.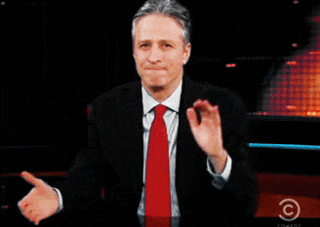 We're with ya, sister.
[h/t: Indiewire]
Image: Emanuele D'Angelo/BFA.com