Massive Attack united with Scottish trio Young Fathers for their single 'Voodoo In the Blood'--from the Ritual Spirit EP--and the accompanying video (directed by Ringan Ledwidge) is even more terrifying than the brooding track.
Starring powerhouse Rosamund Pike (GONE GIRL!), the clip has the Oscar-nominee sauntering through the Joe Strummer subway in London.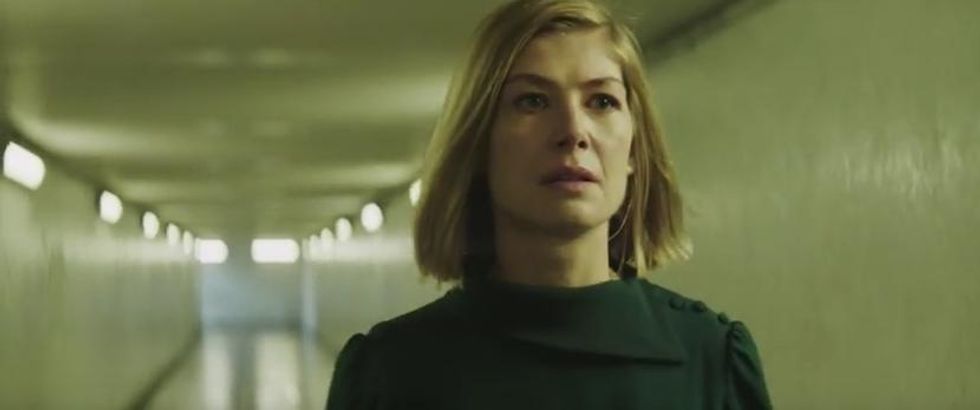 She encounters a floating golden orb, as you do...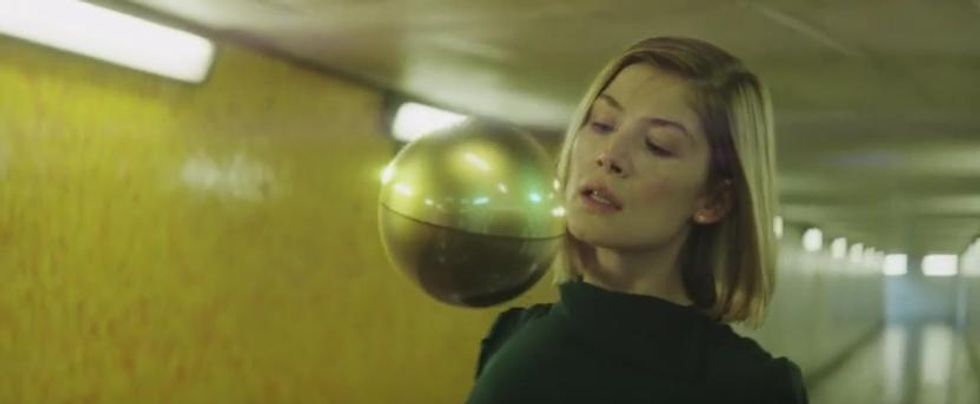 ...that soon begins to show its more menacing intentions for Rosamund...forcing her to howl, contort, bang her head against the wall, and other terrifying things that probably happens to any given subway when its empty.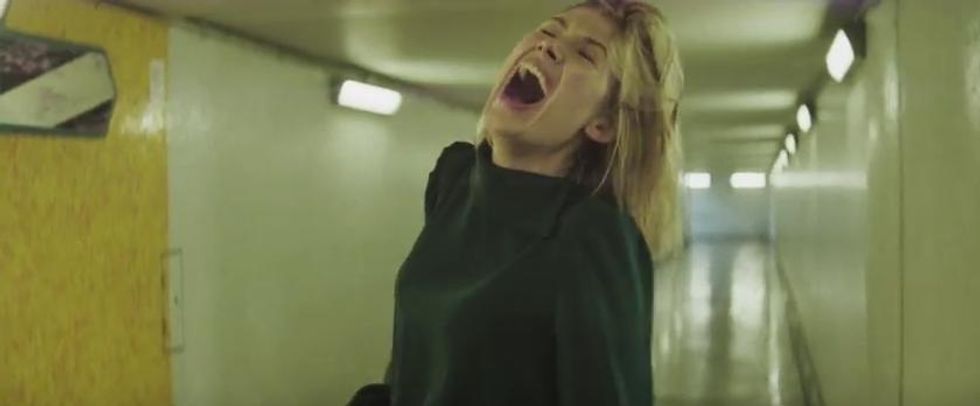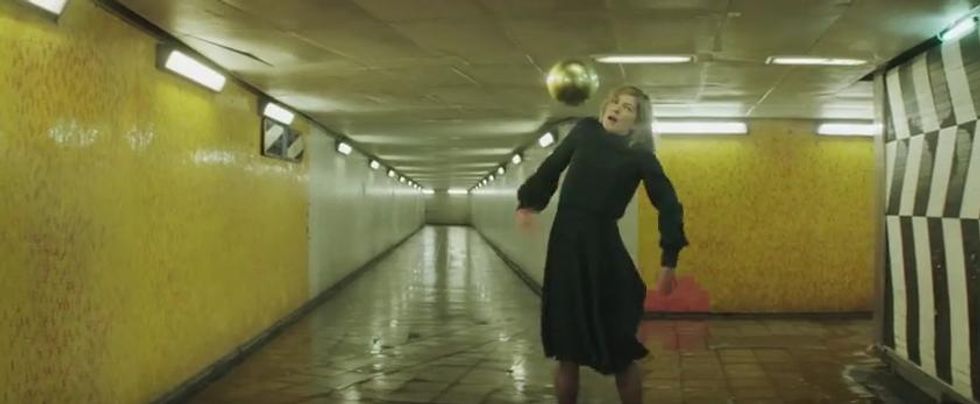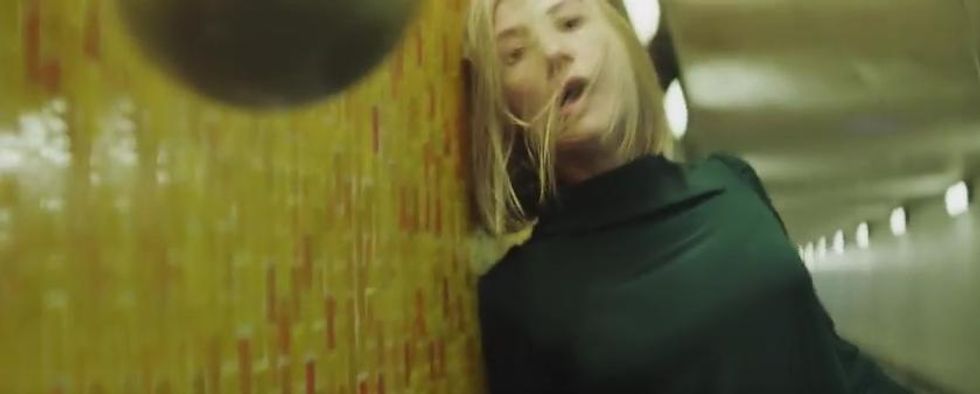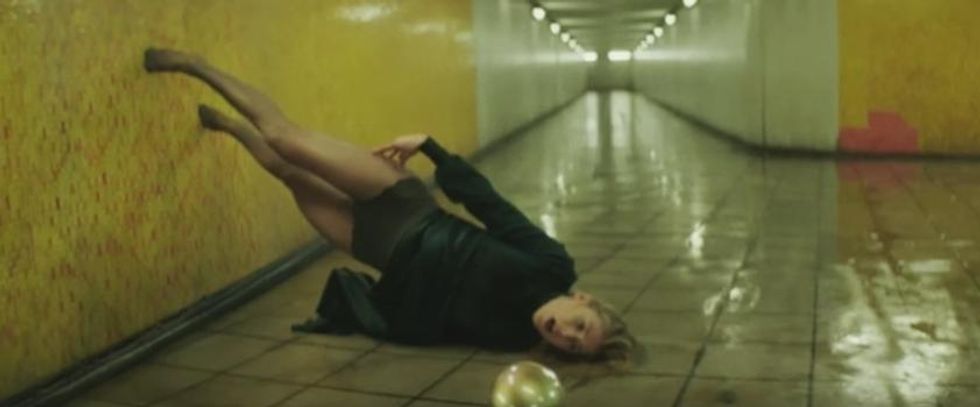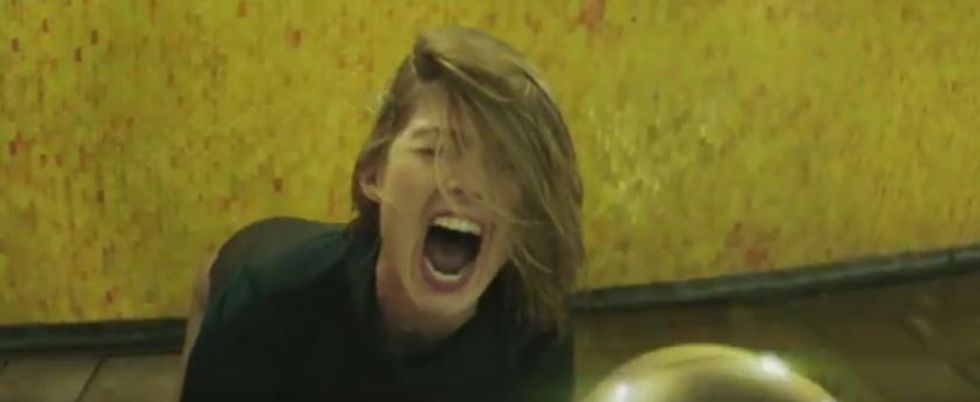 The clip may or may not be an homage to an iconic scene 1981 horror film Possession, where Isabelle Adjani has a bloody, psychotic fit in a dank subway.
Whatever it is, it's amazing, and some of the best acting so far in 2016.
Watch below.