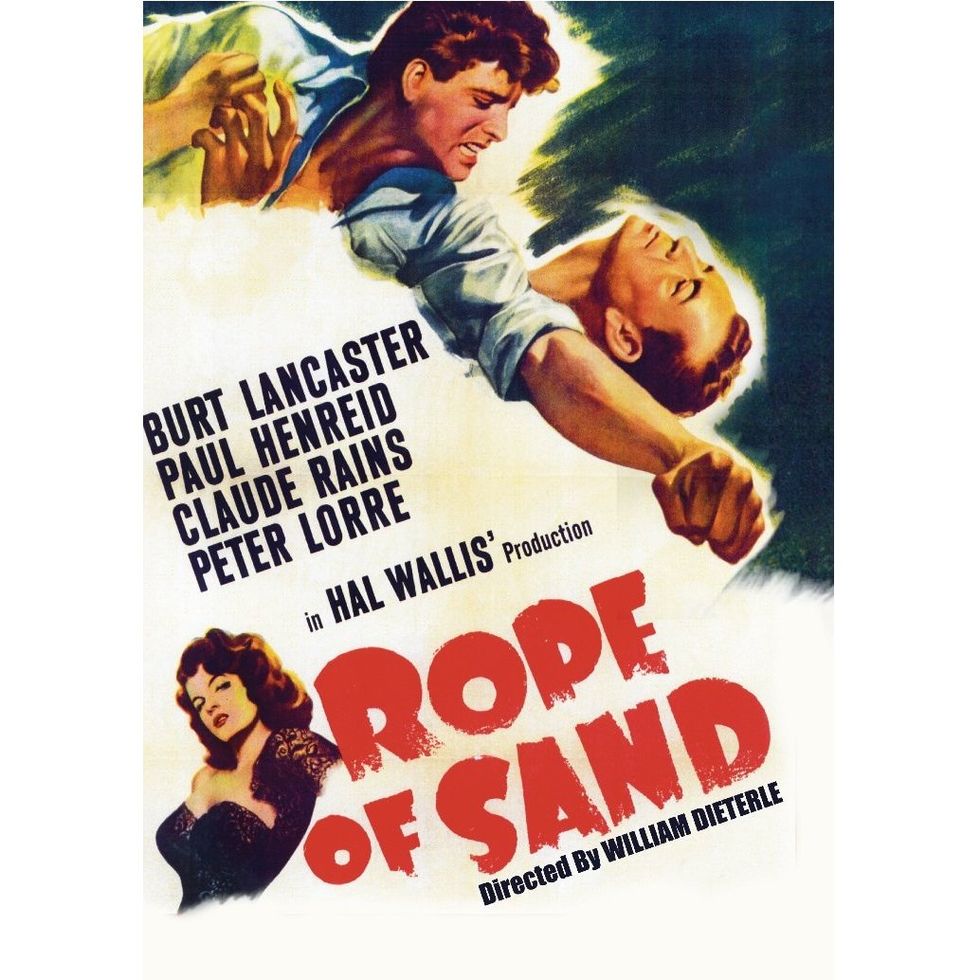 It's not just your imagination getting deja-vu flashes of
Casablanca
while watching 1949's
Rope Of Sand
(Olive Films), directed by
William Dieterle
. It's set in an African city and they've rounded up the usual suspects -- 
Paul Henreid
,
Peter Lorre
and
Claude Rains
-- from that classic film. But here
Burt Lancaster
replaces Bogie as a man who defiantly returns to a desert city despite being run out of town years ago by the sadistic police commandant (
Paul Henreid
, who clearly relishes his role as a baddie). It all has to do with some hidden diamonds and the fetching
Corrine Calvet
is sent in to seduce Lancaster into revealing his game plan. I was unfamiliar with this suspenseful and action-packed film and found it to be loads of fun.