A rogue a cappella singer caused quite the uproar after inserting an "All Lives Matter" lyric into his group's rendition of "O Canada" during a performance preceding the MLB All-Star Game in San Diego last night.
Yep, noted flat Earth conspiracy theorist tenor Remigio Pereira -- aka co-founder of Canadian vocal quartet The Tenors and "lone wolf" in the fight for tonedeafness --apparently decided to replace "With glowing hearts we see thee rise, the True North strong and free" with "We're all brothers and sisters, all lives matter to the great". An "artistic decision" that also happened to be accompanied by a teeny, tiny sign expressing the same sentiment -_-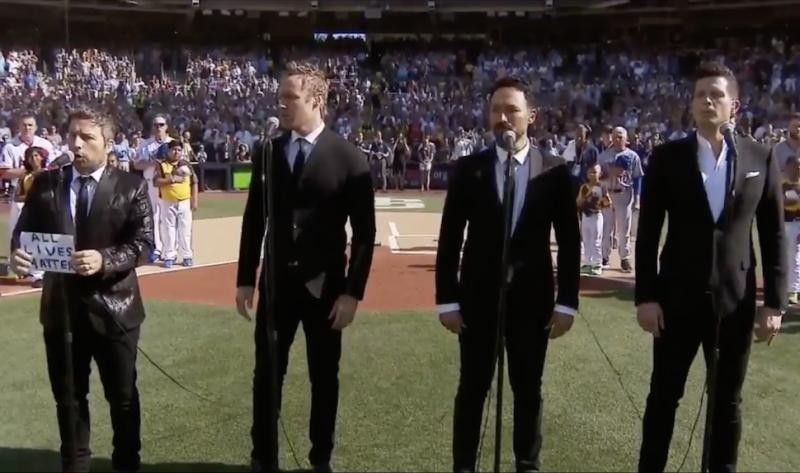 However, as you can probably tell from the screengrab, his brethren weren't exactly pleased with his solo either. Another fact made evident when the group tweeted that they were deeply sorry for the "shameful act" and that Pereira wouldn't be performing with them until further notice halfway through the game.
pic.twitter.com/3rHG1e1Akf
— The Tenors (@TenorsMusic) July 13, 2016
Pereira, for one, had this to say via his personal Facebook:
Um, k.
[h/t Rolling Stone]