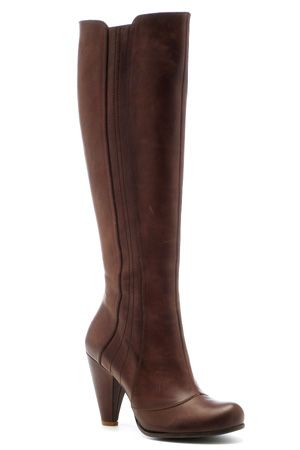 Rocking the vote these days seems far more pressing than rocking a great set of shoes, unless, however, your kicks are as politically impassioned as you are. A lofty expectation to demand of your footwear for sure, but that didn't keep Coclico's Sandra Canselier from creating a civic-minded shoe.
In an effort to support her preferred prez-to-be the French designer, of romantic downtown sandals and updated curvy oxfords, named her favourite boot from this Fall's collection after America's greatest hope. The Obama Boot is tall, classic, smart, and fairly irresistible, just like its namesake.
As a non-U.S. citizen, Canselier may be unable to vote, but if her shoes are any indication, this Barack-ophile rocks regardless.
Show your support at www.shopcoclico.com.
Coclico
275 Mott St.
(212) 965-5462