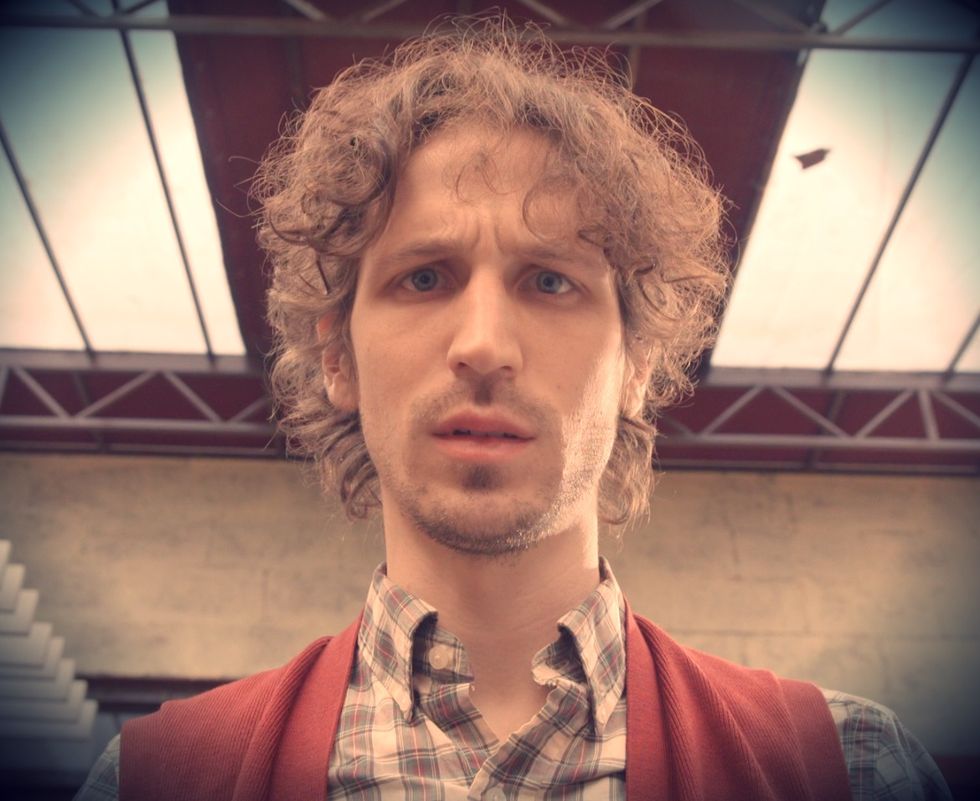 Filmmaker-comedian Rob Michael Hugel
Dealing with a breakup is never easy, but for Rob, the main character on the web series I Hate Being Single, losing his significant other is like an apocalyptic catastrophe. Tonight at 7:30, IHBS premieres its season finale at indieScreen in Williamsburg; the premiere will be part-screening, part-comedy show and part-dance party. "I wanted I Hate Being Single to capture the Brooklyn I live in, and not be some absurd hipster-bashing thing," says filmmaker-comedian Rob Michael Hugel, the star and mastermind behind the series; the web series won the Audience Choice Award at this year's New York Television Festival. 
Hugel, who co-hosts the popular comedy show Bread & Butter at the Gutter in Williamsburg (along with comedian 
Shannon Coffey
), cites his addiction to television as the show's main influence. "I was a TV junkie, and I still am," he says. "I was a hardcore TGIF fan growing up. 
Full House
, that was my thing. I just sat in front of the TV all day." True to his inspirations, his series is a unique mash-up of classic sitcoms like 
Perfect Strangers
, and a
Duplass brothers
 mumblecore feature. 
"I feel like there's a lot of big, over-the-top performances on the Internet," Hugel says, "but I don't usually find it as funny as something specific and realistic. I just went for the style that I would want to see, and what I would consider my favorite show if I was stumbling through the Internet."
The I Hate Being Single season finale premiere is at indieScreen, 289 Kent Avenue at South Second Street; 7:30 p.m. Tickets are $10 and will be available at the box office.